Opera 11 varianta finala a fost lansata ieri, la nici 2 zile de la lansarea versiunii RC1 si doar la cateva ore (!) de la lansarea versiunii RC3. In afara de rapiditatea cu care acest browser evolueaza (si aici ma refer in primul rand la perioadele scurte dintre lansarile a doua versiuni finale), Opera surprinde de fiecare data utilizatorii cu noi caracteristuici interesante, menite sa simplifice si sa ordoneze in oarecare masura navigarea acestora pe Internet.
Unele dintre caracteristicile cele mai interesante ale browserului Opera 11 sunt urmatoarele:
1. Tab Stacking – optiunea de a combina doua sau mai multe tab-uri intr-unul singur (ideal pentru cei care obisnuiesc sa deschida multiple taburi in acceasi fereastra si pe care doresc sa le ordoneze in grupuri diferite, in functie de subiectele prezentate).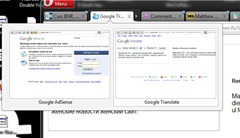 Pentru a expanda sau restrange grupul de tab-uri, dati click pe sageata din dreapta tab-ului principal.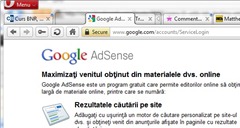 2. Extensiile – daca pana acum Opera nu a simtit nevoia sa foloseasca si extensii, se pare ca utilizatorii totusi au avut un cuvant greu de spus in aceasta privinta, drept urmare versiunea a 11-a a acestui browser a devenit "extensibila". Pentru a arunca o privire peste extensiile valabile pentru Opera mergeti la https://addons.opera.com/addons/extensions/.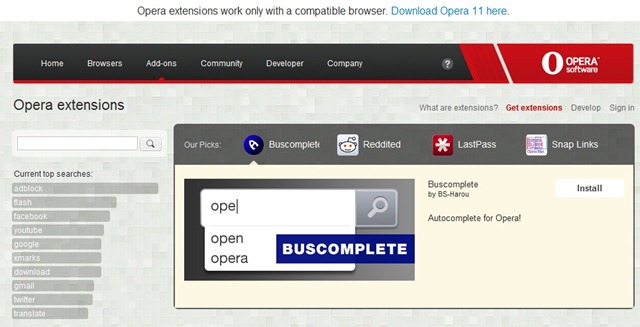 3. URL-uri care ascund parametrii de cautare pentru o mai buna securitate in timpul navigarii pe web – de exemplu, ori de cate ori facem un search ceva pe Google sau orice alt motor de cautare, url-ul cautat este unul foarte lung. Opera 11 ascunde acum parametrii URL-urilor kilometrice, acestia nefiind afisati decat daca ducem mouseul in adress bar (pentru a permite copierea url-ului complet).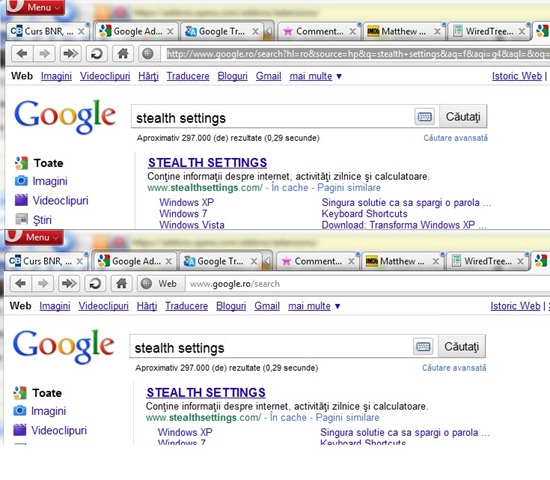 Alte caracteristici Opera 11:
Pinned tabs now take up less space and are neatly grouped to the left of your tabs.

Visual mouse gestures help you learn how to control Opera with mouse movements.

Mail panel upgrades give you greater control over your email in Opera.

Search predictions from Google harness the power of Opera's integrated search.

A new bookmarks bar gives you easy access to your bookmarks and replaces the personal bar.

Speed improvements bring Opera ahead of other browsers in many benchmarks.

HTML5 server-sent events and Web Sockets enhance Opera's support for new web standards.

Auto-update now makes sure you have the latest extensions and Opera Unite apps.

You can now set plug-ins to load only on demand to significantly speed up browsing.

Opera's installer is smaller and streamlined for a faster, easier installation.
Nota: Pentru mai multe informatii despre Opera 11 vizitati siteul oficial www.opera.com