Daca obisnuiti sa rulati mai multe aplicatii simultan pentru perioade mari de timp, cu siguranta ati observat ca performata PC-ului dvs scade pe masura ce perioadele de timp cresc, datorita consumului mare de resurse. Totodata, atunci cand inchidem o aplicatie (chiar daca o oprim din Task Manager), procesele asociate cu aceasta pot ramane agatate creand cache-uri de memorie ceea ce duce la blocarea resurselor si pot cauza ingreunarea sistemului si chiar instabilitate.
Majoritatea utilizatorilor Windows considera ca singurul mod de a rezolva aceasta problema este restartarea sistemului, insa uneori acest lucru poate lua mult mai mult timp avem la dispozitie. O metoda mult mai rapida de a reseta cache-urile de momorie fara a  restarta computerul este folosirea unei comenzi MS Dos (Command Prompt). Si mult mai simplu ar fi sa cream un shortcut pe Desktop care sa contina respectiva comanda si pe care sa-l putem folosi ori de cate ori vom avea nevoie.
Cum putem reseta fara restart cache-urile de memorie (flush memory cache):
creati un shortcut nou pe desktop (click-dreapta pe un spatiu gol de pe desktop, apoi selectati New > Shortcut)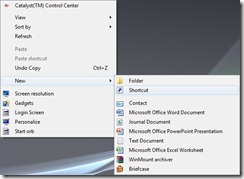 copiati apoi dati paste la urmatoarea comanda in campul de sub Type the location of the item
%windir%system32rundll32.exe advapi32.dll,ProcessIdleTasks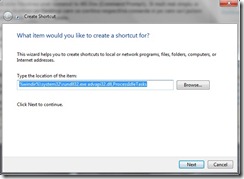 dati click pe Next si alegeti un nume pentru Shortcut (de exemplu Reset Memory Cache), apoi dati click pe Finish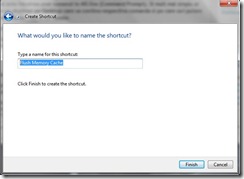 Daca doriti sa adaugati si o iconita la shortcut-ul nou creat, dati click-dreapta pe acesta si selectati Properties, apoi in tab-ul Shortcut dati click pe Change Icon.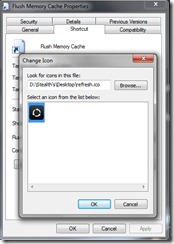 Dupa crearea shortcut-ului, de fiecare data cand computerul va incepe sa se miste greoi, dati dublu click pe acesta si veti observa observa o imbunatatire semnificativa a performantei sistemului. In plus, pentru o accesare mai rapida, puteti sa adaugati shortcut-ul in Taskbar (in Windows 7) sau in Quick Launch (in Vista si XP).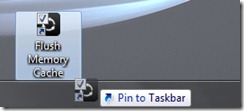 Nota: In Windows XP si Windows Vista va trebui sa pastrati shortcutul si pe desktop dupa ce il veti adauga in QuickLaunch, altfel acesta nu va functiona.
STEALTH SETTINGS – Easily Flush Memory Cache to improve PC Performance
Cum putem curata rapid Cache-urile de Memorie pentru a imbunatati performanta PC-ului