Acum ceva vreme, Google a facut public un preview al noului look al clientului de e-mail GMail. Ei bine, iata ca a venit vremea sa vedem rezultatul final chiar in inbox-urile noastre: desi vechea interfata inca este disponibila – temporar – pentru utilizatori, cei care sunt nerabdatori sa experimenteze noul design si sa incerce una dintre noile teme HD, pot sa faca acest lucru dand click pe butonul Switch to the new look aflat in coltul din dreapta-jos al ecranului/Inbox-ului.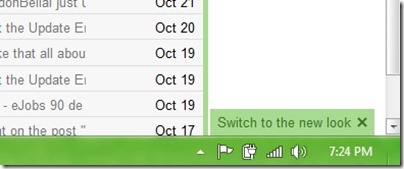 Va fi afisat un preview am noului look GMail, iar utilizatorii care nu sunt inca convinsi ca vor sa renunte la aspectul cu care s-au obisnuit de atata vreme, au optiunea de a continua cu vechea interfata (cel putin pana cand Google va renunta la aceasta in favoarea celei noi) dand click pe Continue to the old look.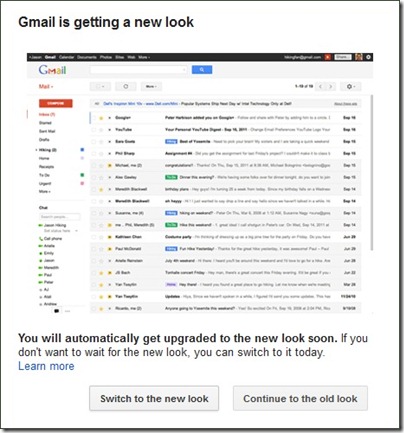 Pentru cei care vor alege noua interfata va fi afisat intr-o noua fereastra sumarul noilor feature-uri disponibile in aceasta.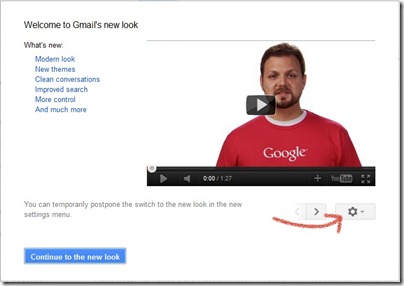 Noul look Gmail este disponibil in trei variante, Comfortable, Cozy si Compact, dintre care utilizatorii pot alege dand click pe iconita Settings aflata in partea dreapta a ecranului, deasupra Inbox-ului.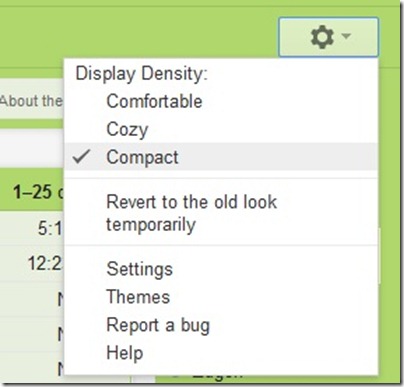 Tot in Settings utilizatorii GMail pot schimba si tema clientului de e-mail, acestea fiind de asemenea modernizate si imbogatite cu noua serie HD.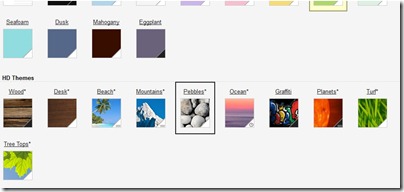 Utilizatorii care doresc sa foloseasca una dintre noile teme HD pentru a-si personaliza contul de e-mail, dar inca nu au trecut la noua interfata GMail, trebuie sa stie ca acestea sunt disponibile numai daca vor renunta la interfata veche: Switch to the new look! ;)
STEALTH SETTINGS – How to enable the new HD themes in GMail
Cum sa activam noile temele HD in GMail