Microsoft Solitaire (Classic Solitaire) este jocul care a fost cel mai la indemana pentru utilizatorii de Windows. Un joc de carti excelent pentru plictiseala si pierderea timpului. Se joaca numai cu mouse-ul, nu necesita cunostinte in ale tastelor si calculatoarelor, Probabil Solitaire este cel mai simplu joc pentru orice nivel de utilizator PC.
Classic Solitaire a fost intodus de Microsoft pe toate sistemele sale de operare, de la Windows 3.0 (1990) pana la Windows 7 (2009). Multi utilizatori au fost dezamagiti de aceasta pierdere, in special cei care se jucau Solitaire la birou. Spre disperarea sefilor, desigur.
Odata cu lansarea Windows 8, Microsoft a scos vechea versiune de Solitaire (Classic), si a introdus Microsoft Solitaire Collection. O colectie cu mai multe versiuni ale celei clasice, dar care vine si cu anunturi reclame, ce nu pot fi eliminate decat in urma platii unui abonament lunar. Destul de stresant si neplacut pentru cei care erau obisnuiti cu versiunea clasica a jocului.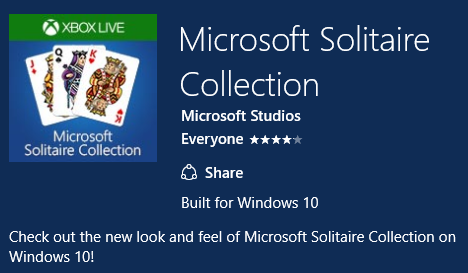 Microsoft Solitaire Collection, este disponibil Premium in Microsoft / Windows Store, pentru pretul de $9,99 – valabil 1 an, si $1,99 – valabil o luna. Chiar si in versiune Premium, noua versiune nu seamana cu cea clasica.
Veste buna este ca versiunea Classic Solitaire poate fi "instalata" si pe sistemele de operare Windows 8, Windows 8,1 si Windows 10.
Jocul Classic Solitaire ale la baza doar doua fisiere. cards.dll si sol.exe (care este si executabilul jocului). Tot ce trebuie sa faceti pentru a instala versiunea clasica de Solitaire pe Windows 10, este sa copiati aceste doua fisiere de pe un laptop / calculator care are Windows XP.
Haideti sa vedem pas cu pas cum putem instala Solitaire Classic pe Windows 10.
1. Trebuie sa aveti pe langa dvs. un PC cu Windows XP si un USB stick pe care sa copiati fisierele cards.dll si sol.exe. Copierea celor doua fisiere o puteti face si prin retea sau in oricare alt mod. Ideea este ca cele doua fisiere din Windows XP sa ajuga pe PC-ul cu Windows 10.
2. Mergeti in Windows XP in folder-ul C: > Windows > System32 si copiati fisierele cards.dll si sol.exe.
3. Transferati cele doua fisiere intr-un folder pe Windows 10. De exemplu, puteti face folderul "Games" pe partitia C: a Windows 10.
4. Dublu-click pe sol.exe si …timp liber.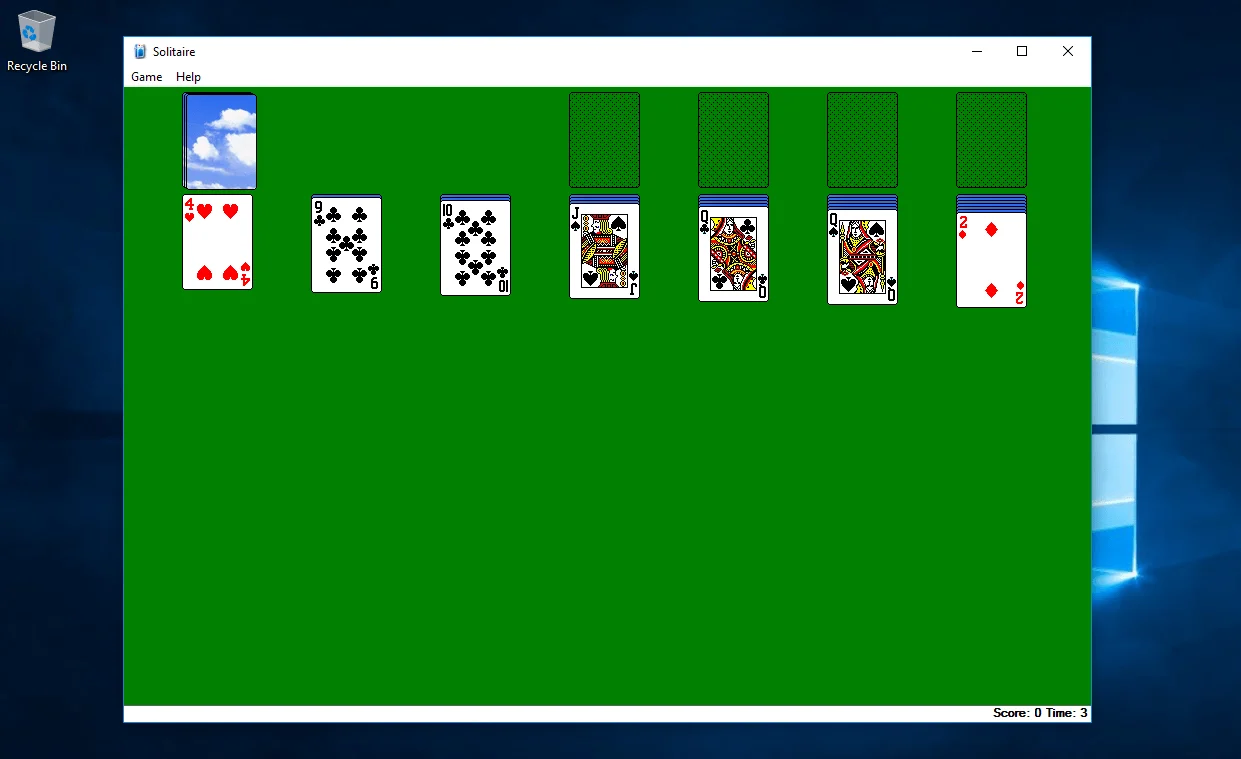 Ca sa nu fiti nevoiti sa intrati de fiecare data cand doriti sa jucati Solitaire in folder-ul Games, faceti click-dreapta pe sol.exe si click pe Pin to Start Menu sau pe Pin to Taskbar.
Precizare: Nu copiati fisierele de Solitaire de pe Windows 7 pe Windows 10, pentru ca nu sunt compatibilie.
Daca din diverse motive doriti sa dezinstalati Solitaire din Windows 10, este suficient sa inchideti jocul si sa stergeti cele doua fisiere. Nu este nevoie de un dezinstalare standard, ca in cazul altor jocuri si aplicatii.