Este putin impropriu folosit termenul de eroare in cazul "server reached MaxClients setting, consider raising the MaxClients setting". Este mai mult o notificare prin care administratorul de serverului, este avertizat ca a fost depasita limita "MaxClients". Este adevarat ca depasirea acestei limite, duce la instabilitatea serverului Apache si automat la probleme in functionarea web site-urilor gazduite pe server.
MaxClients este directiva Apache care stabileste numarul limita de request-uri ce pot fi servite simultan. Toate interogarile (requests) care vor fi facute peste aceasta limita, vor fi puse in asteptare pana la un numar stabilit de valoarea directivei ListenBacklog. In cazul serverelor care folosesc prefork, MaxClients se traduce prin numarul maxim de procese lansate pentru a servi request-urile. Limita default de request-uri simultane stabilite de directiva "MaxClients" este de 150. Daca dorim marirea acestei limite, trebuie sa avem in vedere si marirea valorii directivei ServerLimit (stabileste valoarea maxima pentru durata de viata a proceselor Apache). ServerLimit este setat default la 256. Marirea valorii MaxClients, trebuie sa fie direct proportionala cu ServerLimit.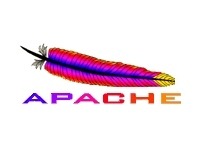 Atentie totusi pentru ca marirea acestor doua limite cu mult peste valorile stabilite implicit, poate impiedica pornirea server-ului Apache si instabilitatea sistemului de operare. Cu cat valoarea ServerLimit este mai mare, cu atat mai multa memorie suplimentara (shared memory) ii va fi alocata.
In cazul in care intalniti eroarea "[error] server reached MaxClients setting, consider raising the MaxClients setting" (vizibila in Apache Error Log) si sunteti hotarati sa modificati valorile despre care am vorbit mai sus, puteti face acest lucru in doua moduri.
1. Folosind WHM-ul, puteti modifica valorile din Main >> Service Configuration >> Apache Configuration >> Global Configuration (valabil pentru serverele care au instalat cPanel/WHM)
2. Modificati valorile ServerLimit si MaxClients prin editarea fisierului httpd.conf. De regula, httpd.conf poate fi gasit in "/usr/local/apache/conf/httpd.conf".
Dupa ce modificati valorile in httpd.conf, restartati serverul apache. (service httpd restart).
Stealth Settings – Fix Apache Error : server reached MaxClients setting.