Anuntul facut ieri de Google cum ca Gmail si restul serviciilor din Google Apps (Google Calendar, Google Docs si Google Talk) vor fi promovate din stadiul de beta, a facut sa vuiasca tot www-ul de reactii si concluzii care mai de care. Pentru unii utilizatori surpriza a fost ca Gmailul a fost tot timpul acesta in beta (categorie din care fac parte si eu, cu toate ca folosesc acest client de e-mail de 4 ani). Altii s-au intrebat de ce a durat atat de mult acest stadiu, iar majoritatea nu inteleg de ce Google a luat aceasta decizie tocmai acum, cand se obisnuisera deja sa foloseasca un serviciu aflat in beta de 5 ani.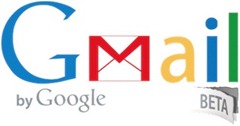 Lamurirea a venit rapid de pe blogul oficial al Google:
Ever since we launched the Google Apps suite for businesses two years ago, it's had a service level agreement, 24/7 support, and has met or exceeded all the other standards of non-beta software. More than 1.75 million companies around the world run their business on Google Apps, including Google. We've come to appreciate that the beta tag just doesn't fit for large enterprises that aren't keen to run their business on software that sounds like it's still in the trial phase. So we've focused our efforts on reaching our high bar for taking products out of beta, and all the applications in the Apps suite have now met that mark.
Totodata, Google a anuntat ca o data cu promovarea din beta, suita Google Apps a mai primit si alte cadouri: accesul offline la e-mail si calendar si accesarea mai rapida a serviciilor Google de catre utilizatorii BlackBerry sunt doar doua dintre acestea. In plus, utilizatorii Gmail care nu vor sa renunte la beta, au optiunea de a reactiva acest stadiu din Settings-> Lab.
However, we realize that after five years, this leaves some of you wrestling with some tough questions. How will you ever get used to using Gmail without that familiar grey "BETA" text greeting you when you log in everyday? What example will you cite the next time you make an internet joke about perpetual betas? Don't despair… for those of you long-time Gmail-ers who might feel some separation anxiety, we've got a solution. Just go to Settings, click on Labs, turn on "Back to Beta," and it'll be like Gmail never left beta at all.
:)