Cu Windows 8.1 Preview lansat in urma cu cateva zile, sunt destui utilizatori care doresc sa testeze noile feature-uri incluse in acesta. Insa, fiind vorba despre o versiune beta (si avand in vedere ca Microsoft a anuntat ca nu se va putea face upgrade-ul la Windows 8.1 RTM direct din Preview), este recomandat ca acest update pt Windows 8 sa fie instalat fie in dual-boot cu sistemul principal, fie sa fie instalat in VirtualBox.
Mare parte din utilizatorii care au incercat sa instaleze Windows 8.1 Preview (sau Windows Server 2012 R2 Preview) in VirtualBox au intalnit insa eroarea "Your PC needs to restart. Please hold the power button. Error Code: 0x000000C4". Eroarea este afisata in continuare chiar daca se incearca modificarea unor setari, facand imposibila instalarea.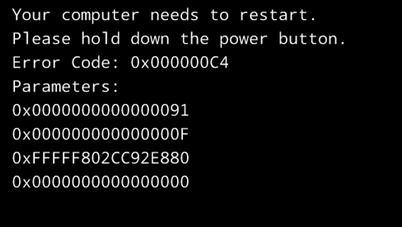 Solutia care rezolva eroarea 0x000000C4 si permite atat instalarea Windows 8.1 Preview, cat si cea a Windows Server 2012 R2 Preview, in VirtualBox este urmatoarea:
deschideti un Command Prompt cu privilegii de administrator
in Command Prompt tastati urmatoarea comanda (unde nume-imagine este numele masinii virtuale create in VirtualBox; de exemplu, Windows 8.1):
"%programfiles%\oracle\virtualbox\vboxmanage.exe" setextradata "nume-imagine" VBoxInternal/CPUM/CMPXCHG16B 1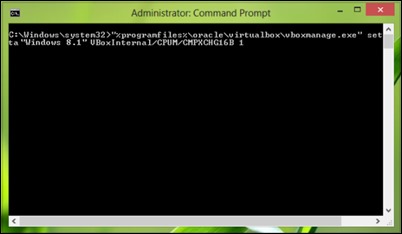 apoi apasati tasta Enter si inchideti Command Prompt-ul
Apoi continuati instalarea Windows 8.1 Preview in VirtualBox (folositi aceeasi masina virtuala creata inainte ca eroarea sa fie afisata si al carei nume l-ati folosit in comanda de mai sus). Aceasta va decurge normal, fara nicio problema.
Credit @VirtualBox forum
STEALTH SETTINGS – How to fix 0x000000C4 error when trying to install Windows 8.1 Preview in VirtualBox
Cum putem rezolva eroarea 0x000000C4 cand incercam sa instalam Windows 8.1 Preview in VirtualBox