Comparativ cu sistemele de operare lansate anterior, la capitolul Updates, Windows 10 este ceva mai dur. In sensul ca Microsoft doreste intr-un fel sau altul sa forteze fiecare utilizator sa-si tina sistemul de operare actualizat, indiferent daca vrea sau nu acest lucru.
Sa ne intelegem… Intotdeauna am fost de parere ca un sistem actualizat la zi, este un sistem mai stabil si mai sigur. Cu toate acestea sunt si situatii cand anumite update-uri dauneaza sistemului / calculatorului. Nu vorbim aici de update-urile "core" care aduc stabilitate, securitate sporita si o performanta mai buna sistemului in sine, ci de update-urile unor drivere de sunet, video, webcam, etc, care vin prin intermediul Windows Updates.
Un exemplu concret, este cazul unui laptop Lenovo Ideapad (Core i7 2.20 GHz, 6GB RAM, 2GB nVIDIA GT 555M) care are o vechime de 5 ani si pe care avem instalat Windows 10. Totul functioneaza foarte bine pe el, chiar si programele de grafica gen Photoshop, pana isi face update automat al driverului pentru placa video integrata, Intel HD Graphics. Dupa update, vine dezastrul. "Se misca" cu viteza unui melc si nici cele mai simple jocuri, nu mai functioneaza normal. Ca sa evitam update-ul automat al driverelor, singura solutie in Windows 10 este sa dezactivam in totalitate serviciile Windows Updates.
Cum putem dezactiva update-urile pe Windows 10 – Disable Windows 10 Updates
Pe sistemul de operare Microsoft Windows 7 si sistemele anterioare lui, lucrurile stateau foarte simplu. Exista in Control Panel posibilitatea de activare / dezactivare sau download fara instalare a Actualizarilor Windows. Acest tutorial arata cum se pot administra update-urile in Windows 7.
Utilizatorii de Windows 10 care doresc sa dezactiveze Windows Updates, nu au o optiune directa din Control Panel. In panoul din Windows 10 dedicat update-urilor (Windows Update) , sunt cateva setari, insa niciuna nu permite dezactivarea update-urilor.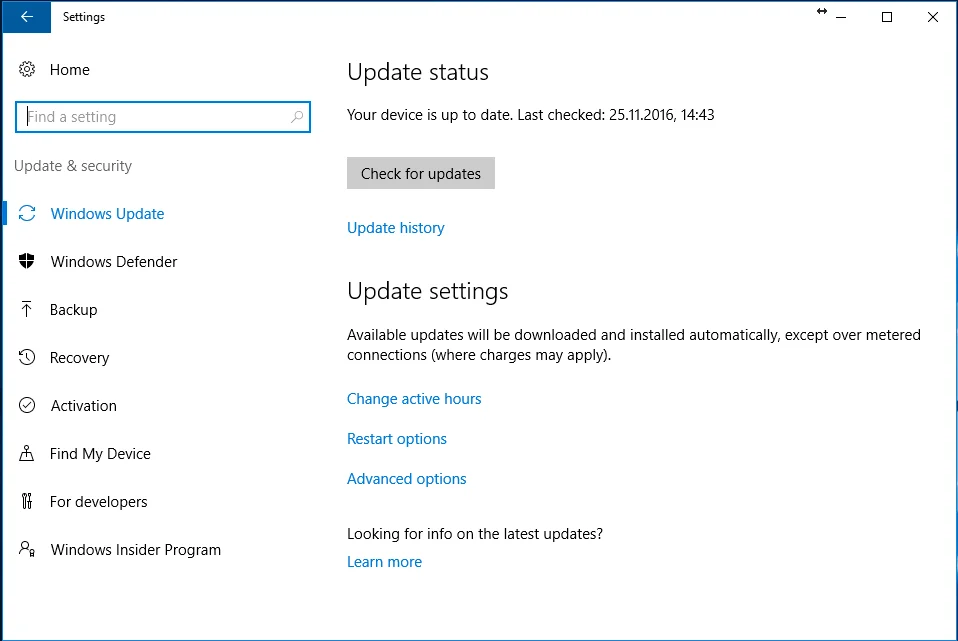 Dezactivarea se poate face numai daca oprim de tot (Disable) serviciul Windows care raspunde de Windows Updates (wuauserv).
1. Deschidem "Run" (tasta Windows + R), introducem "services.msc" si apasam Enter pentru a deschide panoul Windows Services.
2. In lista de servicii, cautam Windows Update. By default, acest serveciu este trecut pe modul "Manual" sau "Automatic".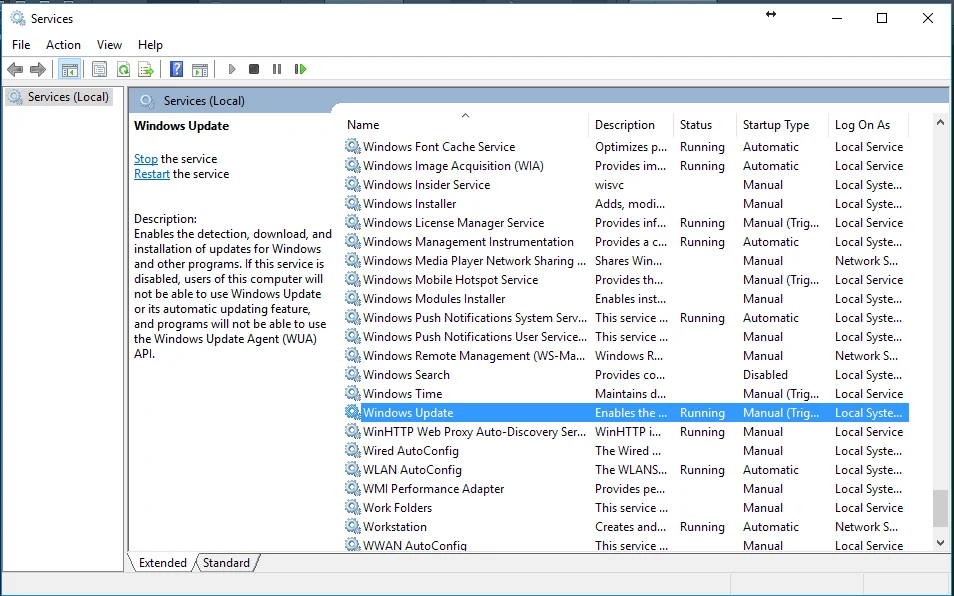 3. Click-dreapta pe Windows Update selectat > Properties, iar in dreptul "Startup type:" selectam "Disable".
Acest lucru inseamna ca procesul de verificare, download si instalare al update-urilor pentru Windows 10, nu va mai porni la deschiderea sistemului.
Service name : wuauserv
Enables the detection, download, and installation of updates for Windows and other programs. If this service is disabled, users of this computer will not be able to use Windows Update or its automatic updating feature, and programs will not be able to use the Windows Update Agent (WUA) API.
De mentionat este faptul ca serviciul wuauserv nu o sa-l vedeti niciodata ca executabil in Task Manager. Acesta ruleaza sub svchost.exe, un executabil ce contine un cumul de servicii Windows.
In acest fel puteti dezactiva update-urile pe sistemul de operare Windows 10, daca este necesar sa faceti acest lucru.