Atunci cand lucram foarte mult cu calculatorul, un mod de a mari eficienta si de a ne organiza mai bine task-urile este folosirea monitoarelor multiple pentru acelasi computer. In Windows 7, adaugarea unui al doilea (si al treilea – in cazul in care dispuneti de doua porturi VGA pe computer/laptop) monitor se poate configura foarte simplu prin doua metode:
shortcut pe tastatura: se foloseste combinatia de taste Windows + P (unde tasta Windows este tasta cu semnul Windows pe ea)
Control Panel > Appearance and Personalization > Display > Change display settings (sau, mai simplu, click dreapta pe Desktop > Screen resolution)

Folosirea combinatiei de taste Windows + P aduce in prim-plan pe Desktop un meniu rapid de optiuni (acesta poate fi accesat si din Control Panel > Display > Connect to a projector), si anume Computer only (foloseste doar monitorul principal), Duplicate (afiseaza acelasi desktop pe ambele monitoare), Extend (extinde desktop-ul pe cele doua monitoare conectate) si Projector only (foloseste doar monitorul secundar), dintre care puteti sa selectati varianta cea mai convenabila pentru dvs. (de obicei atunci cand conectam un al doilea monitor la un laptop, este selectata automat de catre Windows optiunea Duplicate).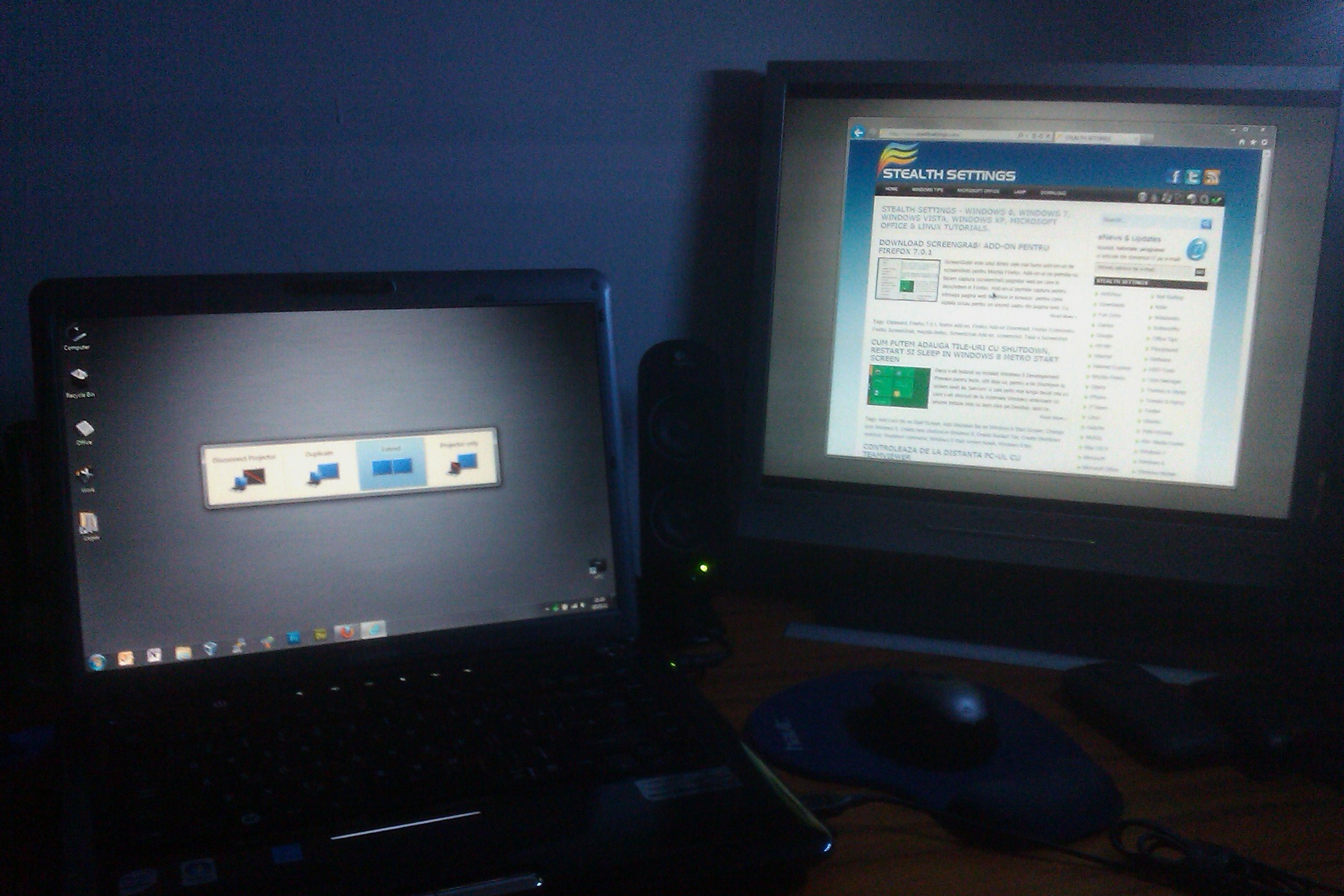 A doua metoda de configurare a monitoarelor multiple se face din Screen resolution. Numerele 1 si 2 afisate pe monitoare va ajuta sa faceti distinctia intre monitorul principal si cel secundar atunci cand doriti sa modificati setarile pentru acestea (de asemenea, puteti da click pe butonul Identify pentru a va asigura ca acestea sunt afisate corect).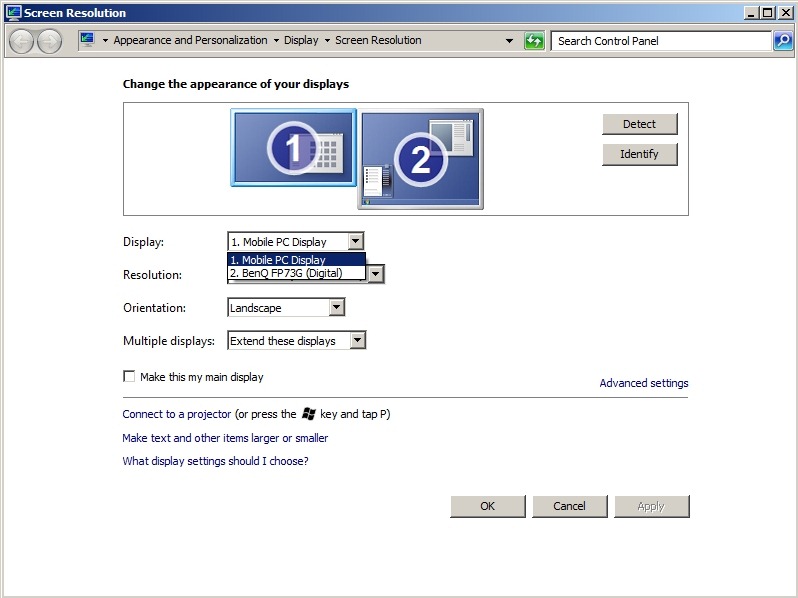 Pentru setarea modului de afisaj pe monitoarele multiple folositi meniul drop-down din dreptul Multiple displays, acesta continand toate optiunile din meniul rapid afisat de shortcut-ul Windows + P.
STEALTH SETTINGS – How to use multiple monitors in Windows 7