Saptamana trecuta, Apple a lansat un update beta pentru iOS 6 care nu mai permite folosirea tool-ului evasi0n pentru jailbreak. Unul dintre developerii aplicatiei pentru jailbreak a afirmat ca update-ul repara cel putin unul dintre cele 5 exploit-uri folosite pentru jailbreak, si anume un bug din setarile pentru time zone.
"If one of the vulnerabilities doesn't work, evasi0n doesn't work. We could replace that part with a different vulnerability, but [Apple] will probably fix most if not all of the bugs we've used when 6.1.3 comes out."
Dupa lansarea tool-ului evasi0n, acesta a devenit rapid cea mai populara modalitate de jailbreak pentru iOS, fiind folosit pe aproape 7 milioane de dispozitive in primele 4 zile (de la lansare), utilizatorii grabindu-se sa profite de prima sansa de a jailbreak-ui dispozitivele iPhone 5 sau alte dispozitive ce ruleaza versiuni recente ale iOS.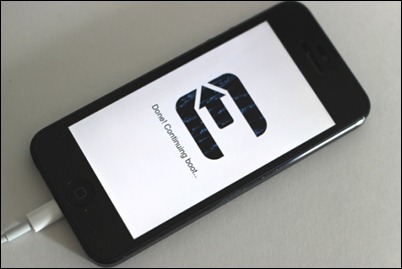 Din pacate, cel mai probabil evasi0n nu va mai functiona si pentru iOS 6.1.3, asteptandu-se ca acest update sa contina fixuri, daca nu pentru toate, cel putin pentru mai mult de jumatate dintre bug-urile care au facut posibil jailbreak-ul prin intermediul acestei utilitati.
Exista totusi si o veste buna. Developerii utilitatii evasi0n au declarat ca au reusit sa descopere in iOS destule bug-uri care le va permite sa dezvolte un alt tool de jailbreak in cazul in care exploiturile folosite momentan vor fi patch-uite. Asadar, nu ne pierdem speranta.
STEALTH SETTINGS – Jailbreaking with evasi0n won't be possible on iOS 6.1.3 update
Jailbreak-ul cu evasi0n nu va mai functiona pentru update-ul iOS 6.1.3