Flickr.com , dupa cum bine stiti majoritatea din voi, este site de photo sharing (poate cel mai mare) , detinut de Yahoo! . Un grup de utilizatori ai acestei comunitati online (funi ai Flickr / Yahoo!) , hosteaza intr-o galerie speciala, imagini anti-Microsoft dupa ce compania lu` nenea Bill si-a anuntat public intentia de a pune ghearele pe Yahoo! .
Microsoft: keep your grubby hands off of our Flickr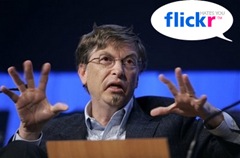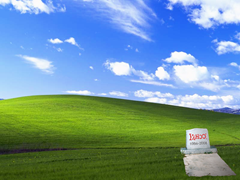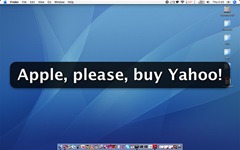 Foarte putin probabil ca Microsoft sa reuseasca achizitionarea companiei Yahoo!, mai ales dupa interventia gigantului Google, care nu este de acord cu aceasta expansiune a Microsoftului pe internet. Google , si-a anuntat intentia de a sprijini independenta companiei Yahoo! sau de a facilita achiztionarea acesteia de catre Apple .
Microsoft to face rivals in Yahoo battle
Yahoo! and the future of the Internet
Protest al Flickr-istilor impotriva Microsoft .