Dupa ce a ajuns in topul celor mai populare browsere de internet de internet, Google lanseaza noi versiuni ale browserului Chrome, care incearca sa aduca incet dar sigur noi motive de a alege acest software pentru navigarea pe paginile web. Chrome 21 vine cu cateva noutati fata de versiunea anterioara, dintre care mentionam: optimizarea pentru display-urile Retina prezente pe produsele Apple si getUserMedia API, tehnologie utila pentru aplicatii multimedia online tot mai utilizate cum ar fi.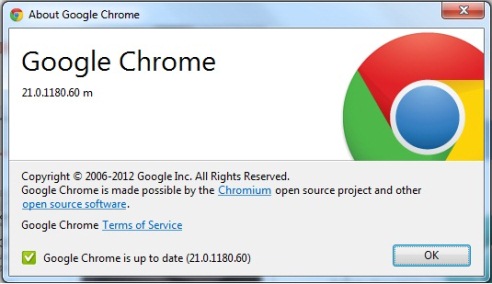 Magic Xylophone si Webcam Toy, suport pentru console GamePad si optiuni inbunatatite pentru Google Cloud Print. Noul Google Chrome prin functionalitatea si performantele lui, va deveni in curand cel mai utilizat browser de internet.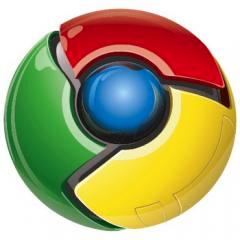 Noul Google Chrome poate fi updatat la versiunea 21, accesand Customise and control Google Chrome, tab- ul update din fereastra About Google Chrome.
Free Download Google Chrome 21 for Desktop.
Free Download Google Chrome for Android via Google Play.
Free Download Google Chrome for iPhone and iPad via App Store.