Majoritatea site-urilor ofera in ziua de azi si versiuni mobile, mai simplu de accesat si de navigat de pe dispozitive cum ar fi smartphone-urile sau tabletele. In cazul in care doriti sa testati versiunea mobila a unui anumit website, sau pur si simplu doriti sa aflati cum ar arata aceasta pe un display mai mare (adica cel al computerului din dotare), puteti face acest lucru modificand User Agent-ul browserului folosit pentru accesare.
Cea mai simpla modalitatea de a modifica user agent-ul unui browser este prin instalarea unei extensii, care va permite acest lucru doar prin cateva click-uri. In functie de browserul folosit, utilizatorii pot instala extensiile User-Agent Switcher for Firefox, User-Agent Switcher for Chrome sau add-onul UAPick User-Agent Switcher pentru Internet Explorer.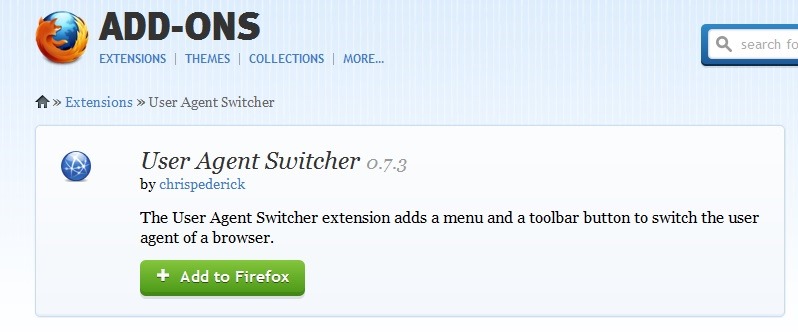 Dupa instalarea extensiei, modificarea user agent-ului se face foarte simplu: dati click pe iconita User-Agent Switcher localizata in toolbar-ul browserului, apoi selectati user agent-ul dorit (de exemplu, daca doriti sa evitati pe cat posibil folosirea Flash-ului, accesarea unui site folosind user agent-ul pentru iPad poate forta afisarea video-clipurilor in HTML5).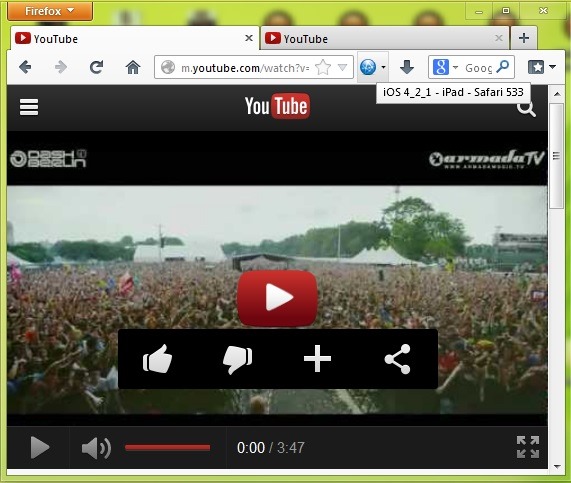 In cazul in care iconita User Agent Switcher nu este afisata in toolbar-ul browserului dupa instalarea extensiei (valabil pentru Firefox), utilizatorii vor trebui sa o adauge manual (click-dreapta pe toolbar, selectati Customize, click pe iconita respectiva si trageti-o in toolbar).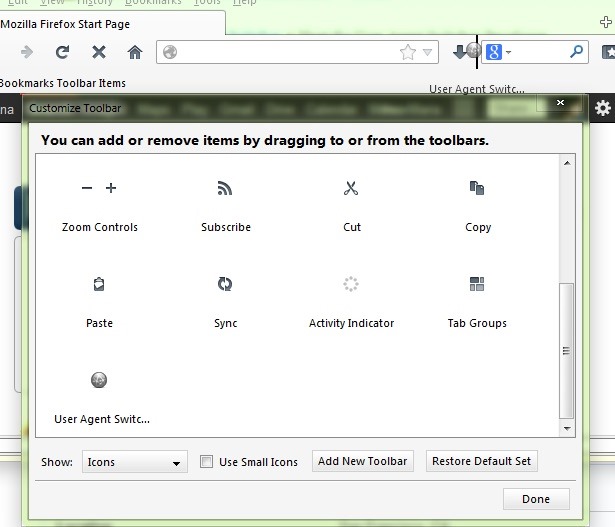 Cand veti dori sa reveniti la folosirea user agent-ului implicit al browserului, dati click din nou pe inconita User Agent Switcher si selectati Default User Agent.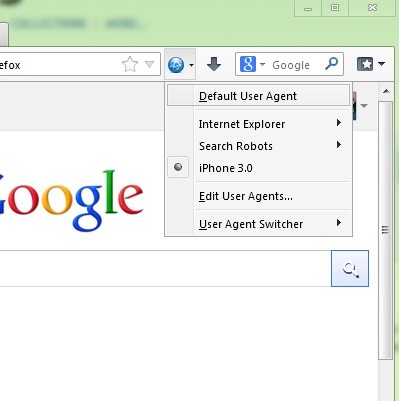 Download User-Agent Switcher for Firefox.
Download User-Agent Switcher for Chrome.
Download UAPick User-Agent Switcher (Internet Explorer).
Daca nu sunteti multumiti cu user agenti disponibili in mod default in extensiile User Agent Switcher, puteti adauga mai multi dand click pe iconita acestora si selectand Edit User Agents. Apoi dati click pe link-ul Download lists of user agents to import, localizat in partea de jos a ferestrei de optiuni afisate.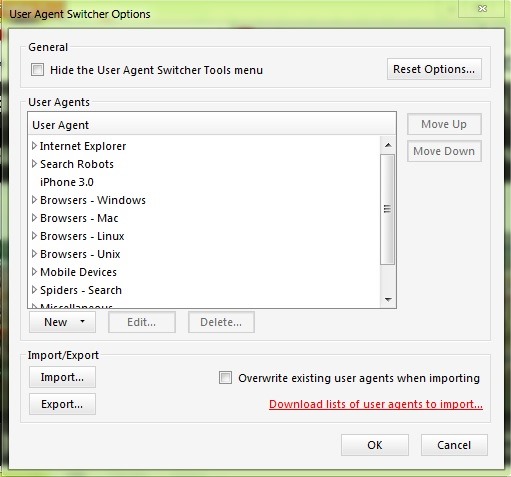 De asemenea, puteti adauga manual user agenti doriti, pe care ii puteti gasi aici.
STEALTH SETTINGS – How to access mobile versions of websites from a computer