Foarte multi utilizatori Windows prefera sa tina sistemul de operare instalat pe un SSD (Solid-State Drive) pentru a asigura o viteza mai buna a acestuia si o rezistenta mai mare (la propriu, avand in vedere ca SSD-urile rezista foarte bine la socuri sau temperaturi extreme). De asemenea, avantajul unui SSD se mai traduce si prin o durata mai mare de viata a bateriei laptopului (cu aproximativ o ora mai mult decat daca se foloseste un HDD normal). In cazul in care si dvs doriti sa inlocuiti (cel putin in ceea ce priveste drive-ul pe care este instalat sistemul de operare) HDD-ul computerului cu un SSD, dar ati prefera sa nu trebuiasca sa reinstalati Windowsul, in instructiunile de mai jos veti gasi cum puteti migra sistemul de operare de pe hard-drive pe SSD, fara a fi necesara reinstalarea acestuia.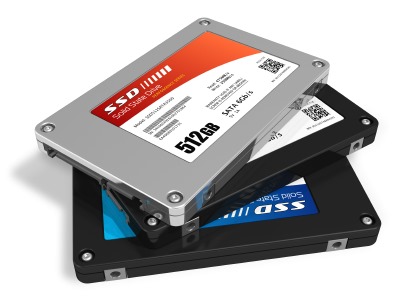 In primul rand, este necesara defragmentarea hard-diskului si crearea unui backup al datelor de pe acesta (datele personale, cum ar fi documentele si fisierele audio, foto sau video salvate in folderul User, pe partitia de sistem), pe care mai apoi le veti sterge de pe drive-ul pe care este instalat sistemul, pentru a micsora pe cat posibil dimensiunile folderelor de sistem (le veti transfera inapoi pe HDD dupa migrarea sistemului). Apoi aveti nevoie de programul EaseUS Todo Backup, si, evident, de un SSD (ca dimensiune/spatiu, ar trebui sa va orientati in functie de dimensiunea actuala a partitiei de sistem; nu va limitati la o dimensiune egala cu a folderelor sistemului de operare, avand in vedere ca in timp veti mai face update-uri la acesta, la care se vor mai adauga si diverse alte fisiere).
Download EaseUS Todo Backup Free.
dupa ce ati lasat pe partitia de sistem (cea pe care este instalat Windowsul) doar folderele ce contin fisierele acestuia (adica fisierele de sistem), lansati aplicatia EaseUS Todo Backup si dati click pe optiunea Clone disponibila in panoul din stanga, apoi pe Partition clone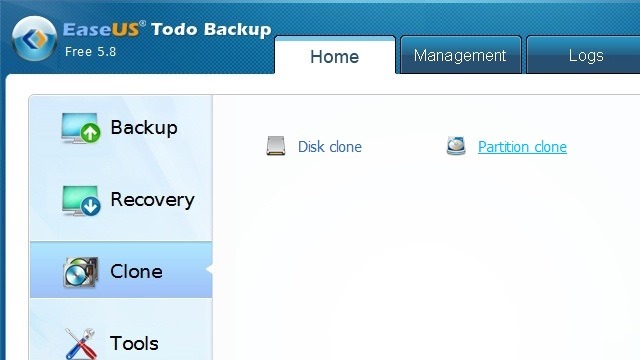 selectati partitia cu sistemul de operare de pe HDD ca sursa, iar SSD-ul selectati-l ca target (inainte sa dati click pe Next, asigurati-va ca ati bifat optiunea Optimize for SSD, pentru a obtine o performanta cat mai buna a SSD-ului dupa migrarea sistemului de operare)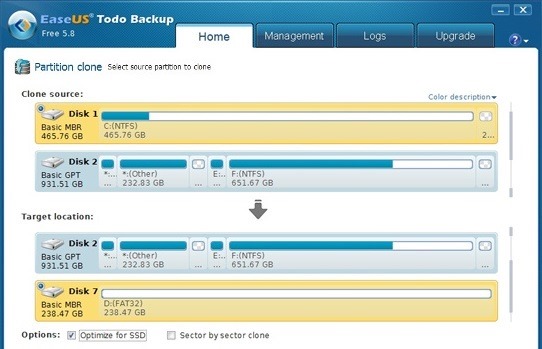 EaseUS va incepe migrarea Windowsului de pe HDD pe SSD; bifati optiunea Shut down the computer when the operation completed
dupa ce procesul de migrare al sistemului de operare este completat, folositi un DVD de instalare al acestuia pentru a repara bootloader-ul pe SSD (folositi optiunea Repair your computer, apoi selectati sistemul de pe SSD, deschideti Command Prompt ca recovery tool si tastati comenzile bootrec /fixmbr si bootrec /fixboot)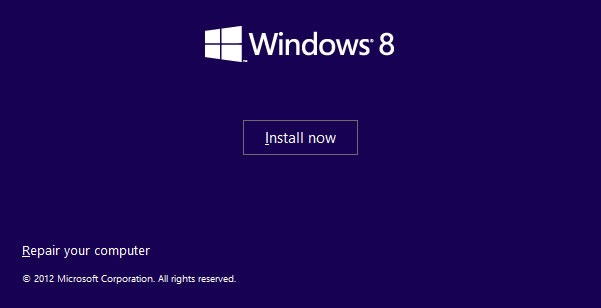 bootati Windowsul de pe SSD, apoi deschideti un Windows Explorer, selectati partitia cu sistemul de pe HDD (partitia de pa care ati migrat Windowsul pe SSD) si formatati-o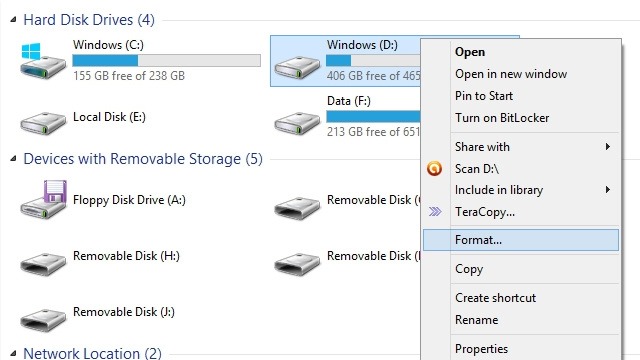 mutati locatia folderelor default din User (My Documents, My Pictures, My Music, My Videos) pe partitia nou formatata (creati foldere noi cu acelasi nume pe partitia respectiva, apoi mergeti pe SSD in folderul User, dati click dreapta pe un folder default, de exemplu My Documents, si selectati Properties > Location > Move si navigati catre noul folder My Documents creat pe HDD; repetati operatiunea pentru fiecare folder default in parte)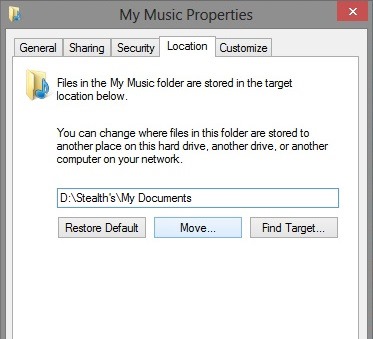 apoi transferati datele personale (din backup-ul creat inainte de migrare) in folderele default ale userului create/localizate pe HDD. Astfel va veti asigura ca veti putea accesa datele personale folosind shortcut-urile din Explorer sau de pe Desktop, insa acestea nu vor ocupa spatiu pretios pe SSD.
In cele din urma, rulati din nou Windows Experience Index, pentru a identifica SSD-ul ca drive de sistem (tastati windows experience in Start Menu sau Start Screen, dati click pe Check the Windows Experience Index, apoi pe Re-Run Assessment).

Si gata. Urmand pas cu pas instructiunile de mai sus veti putea transfera sistemul de operare de pe HDD pe SSD fara a fi nevoie sa reinstalati Windowsul. Succes!
STEALTH SETTINGS – How to migrate Windows from HDD to SSD without reinstalling it