Desi foarte multi utilizatori Windows obisnuiesc sa isi lase computerele pornite chiar si atunci cand nu se afla in fata acestora, sunt destui si cei care prefera sa le lase sa se odihneasca, mai ales daca intentioneaza sa nu le mai foloseasca o anumita perioada. De exemplu, daca preferati sa inchideti computerul noaptea, insa vi se intampla destul de des sa adormiti cu el pornit, cel mai simplu ar fi sa programati sistemul sa isi dea shutdown la o anumita ora, daca acesta nu este folosit.
Cum programam Windows-ul sa isi dea shutdown automat la anumite ore, atunci cand nu este folosit?
deschideti Task Scheduler (tastati scheduler in Start Menu sau Start Screen) si dati click pe optiunea Create Task in partea dreapta (sub Actions)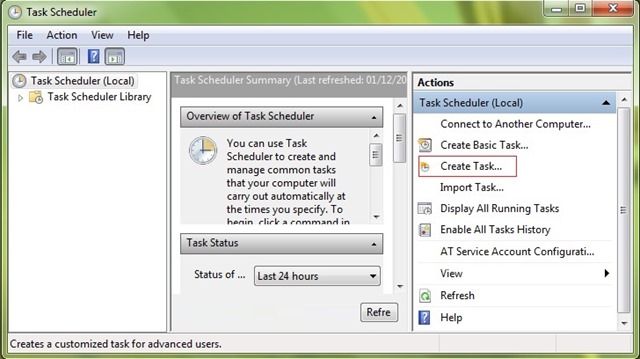 alegeti un nume pentru task-ul pe care doriti sa il creati, apoi bifati optiunea Run with highest privileges din partea de jos a ferestrei (obligatoriu pentru ca task-ul creat sa poata executa inchiderea sistemului)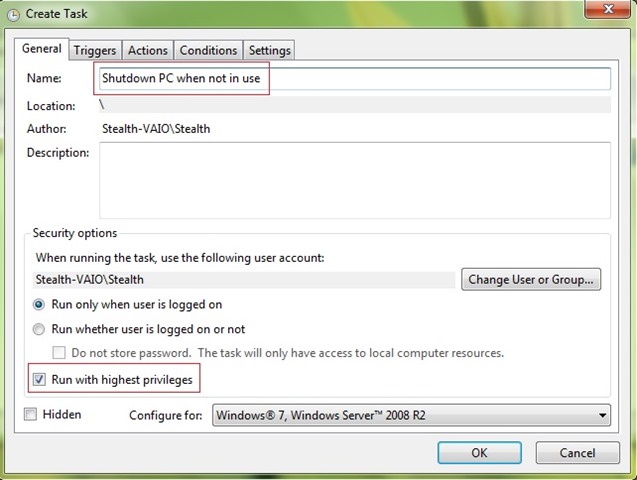 selectati tab-ul Triggers, apoi dati click pe New si configurati un orar convenabil pentru dvs pentru inchiderea automata a PC-ului (de exemplu, in fiecare noapte, la ora 1:30)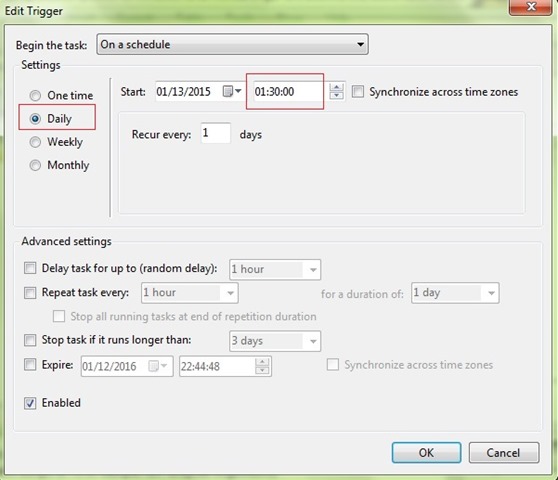 selectati tab-ul Actions si dati click pe New, apoi tastati shutdown in campul de sub Program/script si /s in campul din dreptul Add arguments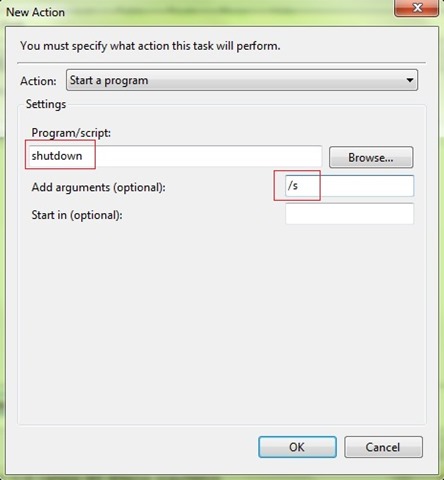 selectati tab-ul Conditions si bifati optiunea Start the task only if the computer is idle for, apoi introduceti timpul dorit (de exemplu 30 minute) in campul din dreptul acesteia; de asemenea, selectati si cat timp doriti sa treaca inainte ca PC-ul sa intre in idle (de exemplu 1 ora), apoi, optional, bifati si optiunile Stop if the computer ceases to be idle (in cazul in care ulterior va intoarceti la PC) si Restart if the idle state resumes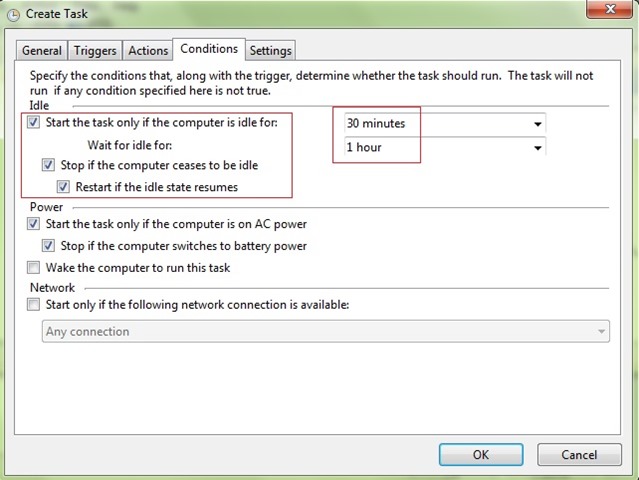 in cazul in care doriti ca task-ul sa se restarteze atunci cand acesta nu este executat (de exemplu, daca folositi computerul dupa ora la care acesta este programat sa se inchida, puteti seta ca task-ul sa se restarteze de mai multe ori, dupa anumite intervale de timp, pana cand va fi executat), in tab-ul Settings bifati optiunea If the task fails, restart every, apoi introduceti intervalul de timp la care doriti ca task-ul sa se restarteze, si de cate ori doriti restartarea acestuia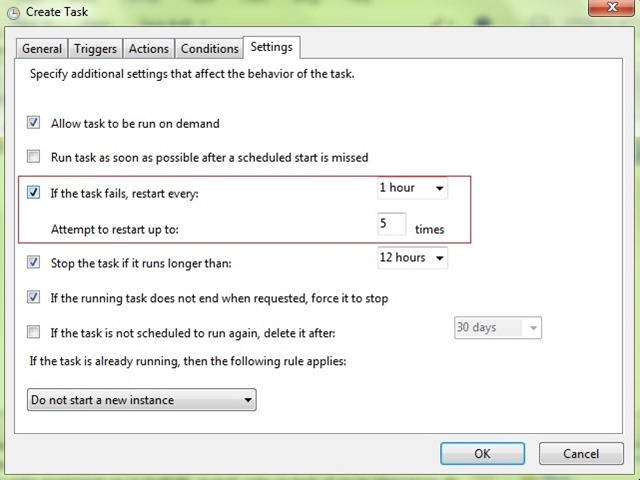 Si gata. Dupa ce veti efectua setarile de mai sus, computerul se va inchide automat la ora programata de dvs, insa doar daca acesta este idle in momentul respectiv.
STEALTH SETTINGS – Set up your Windows PC to shutdown at a specified hour, but only when you're not using it