Daca obisnuiti sa lasati si alte persoane sa foloseasca userul dvs pe un sistem de operare Windows, cu siguranta nu doriti ca respectivele persoane sa poata schimba parola de acces a userului. De asemenea, daca alti utilizatori impart acelasi user pe computerul dvs (diferit de al userului dvs), cel mai probabil veti dori sa preveniti schimbarea parolei userului respectiv de catre unul dintre utilizatorii sai. Pentru astfel de situatii aveti la indemana trei metode prin care puteti preveni un utilizator Windows sa schimbe parola de acces a userului, si anume prim intermediul Computer Management, Group Policy Editor si Registry Editor.
Cum putem preveni un user sa-si schimbe parola de acces in Windows?
1. Computer Management
deschideti Computer Management dand click-dreapta pe Computer si selectand Manage din meniul afisat
in panoul din stanga, navigati catre System Tools > Local Users and Groups > Users
apoi, in panoul din mijloc, dati click dreapta pe userul pentru care doriti sa preveniti schimbarea parolei de acces si selectati Properties din meniu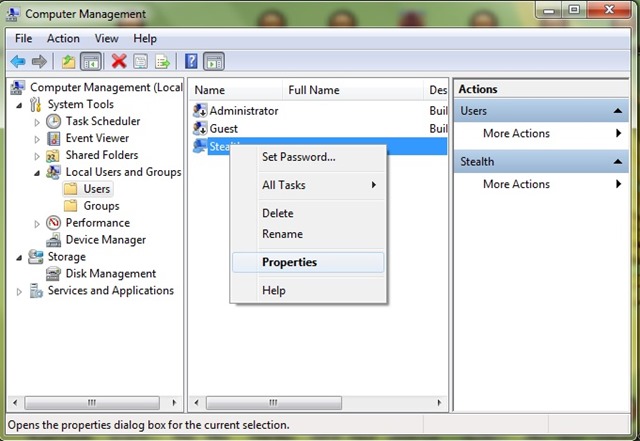 in fereastra de proprietati a userului respectiv bifati optiunea User cannot change password, apoi dati click pe Apply si OK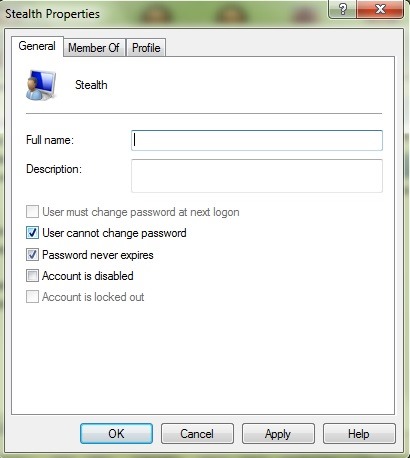 Dupa ce veti face aceasta modificare, daca utilizatorul pentru care ati restrictionat modificarea parolei de acces in Windows va incerca sa schimbe parola respectiva va primi mesajul de eroare Windows cannot change the password.
2. Group Policy Editor
deschideti Group Policy Editor tastand gpedit.msc in Run (Windows + R) apoi dand Enter
in partea stanga, navigati catre User Configuration > Administrative Templates > System > Ctrl+Alt+Del Options
apoi, in partea dreapta, dati dublu-click pe optiunea Remove change password
in fereastra deschisa, selectati Enabled si dati click pe Apply si pe OK
Dupa ce veti face aceasta modificare, optiunea Change Password va disparea din ecranul Windows Security care poate fi accesat folosind combinatia de taste Ctrl+Alt+Del.
3. Registry Editor
deschideti Registry Editor tastand regedit in Run si apoi dand Enter
navigati catre key-ul HKEY_CURRENT_USER\Software\Microsoft\Windows\CurrentVersion\Policies
sub Policies, in panoul din dreapta, creati intrarea DWORD DisableChangePassword si dati-i acesteia valoarea 1
apoi inchideti regedit si restartati sistemul
Dupa ce veti face aceasta modificare de registri, userii sistemului Windows respectiv nu vor mai putea sa modifice parolele de acces in sistem.
Nota: Inainte de a face modificari in registri sau fisierele de sistem, creati un restore point al sistemului respectiv pentru a evita eventuale consecinte neplacute (de exemplu functionarea eronata a sistemului sau defectarea acestuia).
STEALTH SETTINGS – How to prevent users from changing password in Windows