Dupa ce am instalat cateva softuri, am observat ca unele din ele mi-au modificat cateva elemente de UI ale Windows Explorer, printre care si Menu Bar. Mai exact, chiar daca Menu Bar era setat sa nu apara, acesta era prezent si nu putea fi dezactivat / ascuns.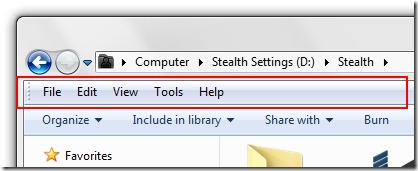 In mod normal, ca sa facem sa dispara Menu Bar din Windows Explorer, trebuie sa mergem la "Organize" > "Layout" > si sa debifam "Menu bar".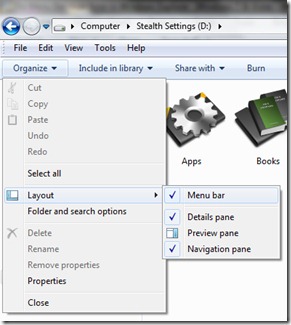 Cand metoda de mai sus nu da rezultate, iar noi dorim cu orice pret sa dispara Menu Bar, trebuie sa urmam foarte atent cativa pasi care impun modificari de registrii (Windows Registry) si modificari in Group Policy (gpedit.msc).
DEZACTIVEAZA / ASCUNDE MENU BAR IN WINDOWS 7 SI WINDOWS VISTA. HIDE MENU BAR.
1. In prmul rand, mergem pe Menu Bar intr-o zona neutra, facem click-dreapta si ne asiguram ca optiunea "Lock the toolbars" nu este bifata.

2. Mergem la "Organize" > "Layout" > si sa debifam "Menu bar" (screenshot-ul 2 de mai sus).
3. Win+R (ca sa deschdem Run box) si tastam "gpedit.msc" pentru a deschide Local Group Policy Editor.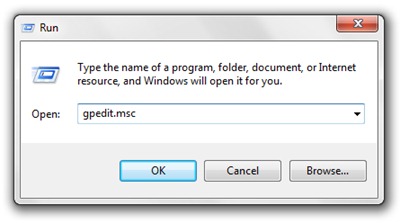 4. In Group Policy mergem pe meniul din partea stanga la User Configuration > Administrative Templates > Windows Components > Windows Explorer. Dupa ce facem click pe Windows Explorer, in lista care se deschide in partea dreapta cautam si facem dublu-click pe "Display the menu bar in Windows".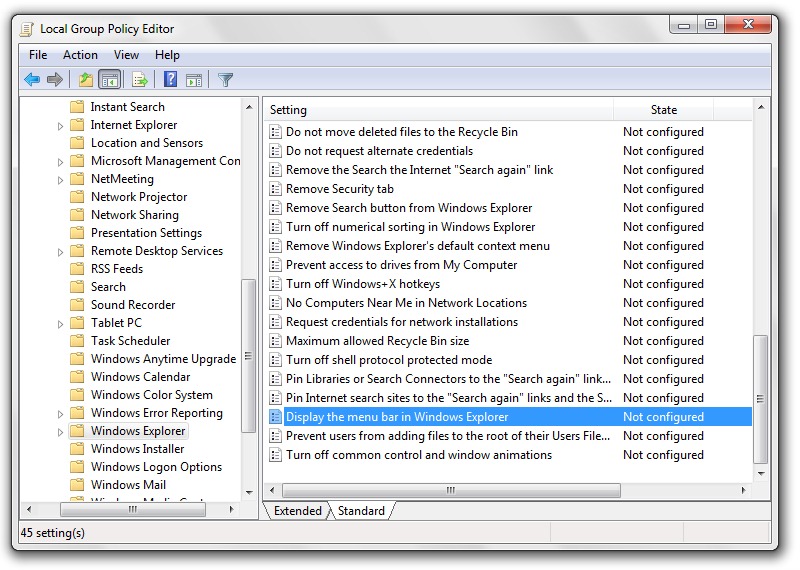 5. In meniul de configurare al "Display the menu bar in Windows" bifam "Disabled" si apasam OK pentru a salva modificarea.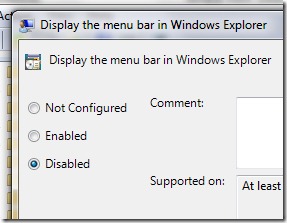 6. Inchidem Local Group Policy Editor si deschidem Windows Registry Editor. Win+R > "regedit".
7. In editorul de registrii mergem pana la :
HKCUSoftwareMicrosoftInternet ExplorerToolbar
Aici stergem intrarea "ITBar7Layout" din folderele ShellBrowser si WebBrowser.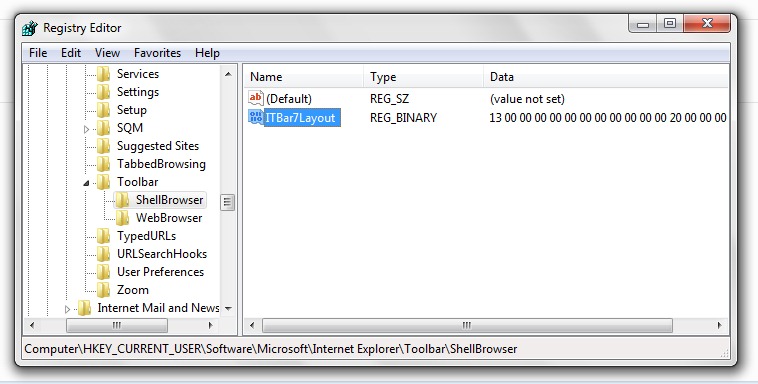 8. Restart computer.
Dupa restart o sa observam ca Menu Bar a disparut din Windows Explorer.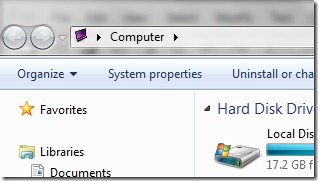 Daca doriti sa reapara Menu Bar in Windows Explorer, este suficient sa folositi meniul "Organize".
Stealth Settings – Show / Hide Menu Bar in Windows Explorer – Windows Vista & Windows 7 Tips & Hacks.