0x800CCC92, este un cod de eroare intanit atunci cand dorim sa expediem (POP3 / SMTP) sau sa primim (POP3 / IMAP) mesaje pe Microsoft Outlook Office (raportat pe Outlook 2003, insa este valabil pe toate versiunile).
Desi Microsoft plaseaza aceasta eroare ca fiind o problema tipica a Microsoft Outlook Express, cauzata de Microsoft Exchange 2000 Server si rezolvabila cu update la Exchange 2000 Server Service Pack 2 (KB309216), zilele acestea am intalnit codul de eroare si in alte circumstante:
Task 'mail.numedomeniu.com – Receiving' reported error (0x800CCC92) : 'Your e-mail server rejected your login. Verify your user name and password in your account properties. Under Tools, click E-mail accounts. The server responded: -ERR Authentication failed.'
In acest caz, eroarea a aparut in timpul unui task, cand in timp ce se expediau mesaje, conexiunea la internet a fost intrerupta, iar in urma reconectarii, IP-ul Internet a fost schimbat (IP dinamic). Clientul Outlook Office a continuat sa trimita restul de mesaje catre serverul de e-mail, insa a fost returnat mesajul de eroare de mai sus. User / Parola incorecta.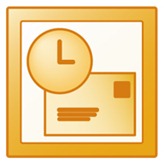 Rezolvarea acestei erori nu sta nicidecum in setarile Outlook Office, ci in setarile de siguranta / securitate ale serverul de e-mail prin care se face expedierea.
Majoritatea web / mail serverelor au ca masura de securitate impotriva "spargatorilor de parole", cPHulk Brute Force Protection (BFD). In configuratia default a BFD, pentru protectia logarilor invalide pe e-mail, nu este permis task-ul pe un cont de e-mail de la doua IP-uri in acelasi timp.
Daca in cazul unui task activ, conexiuea la internet a fost intrerupta si daca IP-ul se schimba dupa reconectare, este indicat sa opriti trimiterea/receptionarea de e-mail-uri pentru a evita aceasta situatie. Odata aparuta eroarea de logare 0x800CCC92, rezolvarea va sta numai la administratorul serverului de e-mail. Acesta va avea usoara sarcina de a debloca contul dvs. de e-mail.
Stealth Settings – The server responded: -ERR 0x800CCC92 Authentication failed.