Secure Logon este un feature al sistemelor de operare Windows care adauga un alt nivel de securitate acestora, oferind utilizatorilor posibilitatea de a introduce userul si parola pentru autentificare fara ca acestea sa poata fi interceptate de nicio aplicatie instalata in sistem. Atunci cand Secure Logon este activat, userii trebuie sa utilizeze combinatia de taste Ctrl+Alt+Delete pentru ca ecranul de logare sa fie afisat.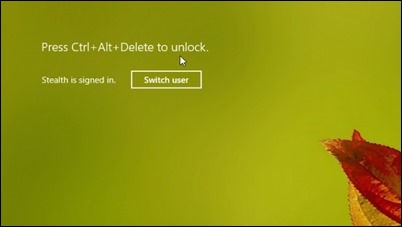 In mod default, acest feature este dezactivat, insa pentru cei care doresc sa foloseasca Secure Logon pe computerele personale, il pot activa folosind una dintre metodele urmatoare.
1. Deschideti Run (Windows+R) si tastati netplwiz, apoi dati Enter. In fereastra deschisa (User Accounts Properties) selectati tab-ul Advanced si bifati optiunea Require users to press Ctrl+Alt+Delete de sub Secure sign-in, apoi dati click pe OK.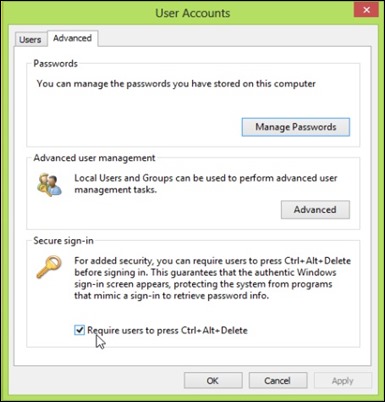 2. Tot in Run tastati secpol.msc si dati Enter. In fereastra deschisa (Local Security Policy), in panoul din stanga, navigati catre Local Policies > Security Options. Apoi, in panoul din dreapta, dati dublu-click pe Interactiva logon: Do not require Ctrl+Alt+Del si selectati Disabled.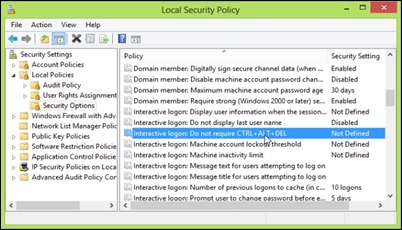 In cazul in care doriti sa dezactivati Secure Logon, urmati aceiasi pasi descrisi mai sus si debifati optiunea Require users to press Ctrl+Alt+Delete sau selectati Enabled.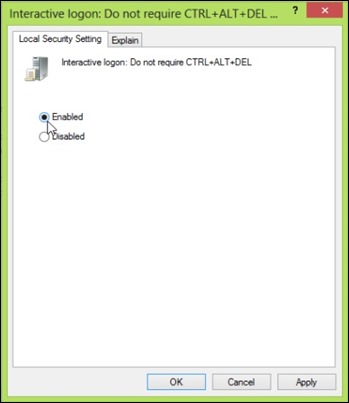 De asemenea, pentru utilizatotii Windows care doresc sa activeze/dezactiveze Secure Logon, Microsoft a pus la dispozitie un Fix It care permite acest lucru si care poate fi descarcat de aici.
STEALTH SETTINGS – How to enable/disable Secure Logon in Windows
Cum putem activa/dezactiva Secure Logon in Windows