Windows Store, magazinul online de unde utilizatorii Windows 8 pot downloada aplicatii moderne, este disponibil pentru utilizatori in versiuni localizate (aplicatiile sunt disponibile in functie de limba utilizatorilor). In cazul in care doriti sa aveti acces si la alte aplicatii decat cele disponibile pentru regiunea unde locuiti, puteti rezolva fie modificand limba sistemului din Clock, Language and Region (dati click pe link-ul Change date, time or number formats, apoi pe tab-ul Location), fie mult mai usor (astfel nu va trebui sa schimbati limba de fiecare data cand doriti sa aveti acces la aplicatii pentru alte regiuni decat a dvs.), modificand o preferinta in setarile Windows Store.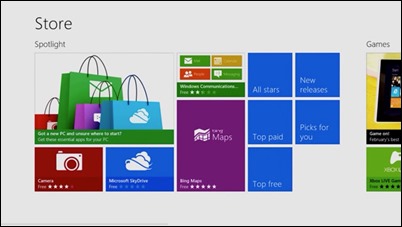 Pentru a afla cate aplicatii sunt disponibile in Windows Store pentru regiunea dvs., accesati pagina principala a acestuia, tastati * si dati Enter.

Apoi deschideti meniul Charms (Windows + C), selectati Settings > Preferences si dezactivati optiunea Make it easier to find apps in my prefered language folosind slider-ul de sub aceasta (aceasta este setat la Yes in mod default; modificati in No).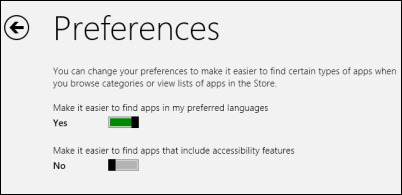 Dupa ce a ti facut modificarea, mergeti din nou in pagina principala a Windows Store, tastati din nou * si dati Enter. Veti observa ca un numar mult mai mare de aplicatii este acum disponibil in Windows Store.

Enjoy!
STEALTH SETTINGS – How to display more apps in Windows 8 Store
Cum putem afisa mai multe aplicatii in Windows 8 Store