Meniul Power (sau Win+X) inlocuieste in Windows 8 si Windows 8.1 meniul de Start din versiunile anterioare de Windows, prin intermediul acestuia utilizatorii avand acces rapid la diferite utilitati ale sistemului (Disk Management, Computer Managemet, Device Manager, Control Panel, Task Manager, Run, Command Prompt etc).
In Windows 8.1 Preview, Microsoft a inlocuit optiunea de accesare a Command Prompt-ului din Win+X cu optiunea de accesare a Windows PowerShell (o utilitate pentru efectuarea de linii de comanda, creata special pentru a permite administratorilor de sistem sa controleze si sa automatizeze administrarea acestuia).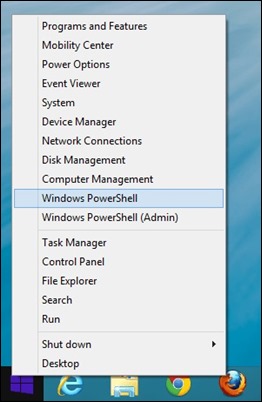 Desi utilizatorii Windows pot folosi Windows PowerShell pentru a efectua oricare dintre comenzile pe care le pot efectua si in Command Prompt, sunt destui utilizatori care ar prefera sa foloseasca Command Prompt-ul, motiv pentru care prefera optiunea de accesare a acestei utilitati din meniul Power.
Cum inlocuim Window PowerShell cu Command Prompt in meniul Win+X din Windows 8.1?
dati click-dreapta pe un loc gol din Taskbar si selectati Properties
in tab-ul Navigation, debifati optiunea Replace Command Prompt with Windows PowerShell in the menu when I right-click the lower-left corner or press Windows key+X de sub sectiunea Corner navigation (aceasta este bifata in mod default la instalarea sistemului Windows 8.1), apoi dati click pe OK
Si gata. Meniul Power (Win+X) din Windows 8.1 va afisa acum optiunea de accesare a Command Prompt in locul optiunii de accesare a Windows PowerShell.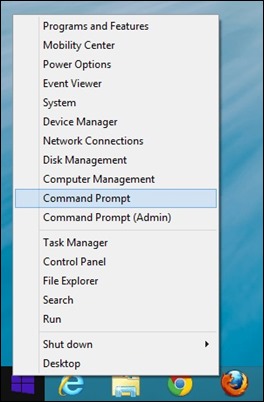 STEALTH SETTINGS – How to replace Windows PowerShell with Command Prompt in Windows 8.1 Power (Win+X) Menu
Cum putem inlocui Windows PowerShell cu Command Prompt in meniul Power (Win+X) din Windows 8.1