Daca daca v-ati achizitionat un router wireless Apple AirPort Extreme Base Station si doriti sa-i conectati un hard disk extern pentru a avea acces la el atat din reteaua locala (LAN) cat si din Internet (WAN), va trebui sa urmati cativa pasi simplii.
1. In primul rand, trebuie sa stiti ca la routerele wireless AirPort Extreme Base Station 802.11ac nu pot fi conectate decat hard disk-uri al caror volum este formatat in variante suportate de sistemele de operare OS X disponibile pe device-urile Apple. Mac, MacBook Pro, MacBook Air. Asadar, inainte de a conecta hard disk-ul la router, trebuie sa-i formatati volumul Mac OS Extended (Journaled). Urmati acest tutorial pentru a vedea cum puteti formata un hard disk pe OS X.
2. Conectati hard disk-ul la router, prin portul USB.
Aici o sa facem o paranteza mai lunga. Exista multe cazuri cand desi este conectat un hard disk extern la router-ul AirPort Extreme, volumul sau nu poate fi accesat de pe niciun sistem de operare Windows sau OS X. O sa aveti nevoie de un hub USB cu alimentare la priza pe care sa-l conectati la router, iar HDD-ul conectat bineinteles la hub-ul USB.
3. Mac OS X Users – deschideti aplicatia AirPort Ultility (este deja instalata pe toate sistemele OS X, facand parte din suita de aplicatii si utilitare incorporate sistemului de operare) > click pe pictograma router-ului wireless AirPort Extreme > "Edit" pentru a intra in setarile routerului wireless.
Utilizatorii de Windows vor trebui mai intai sa descarce si sa instaleze aplicatia AirPort Utility. Download AirPort Utility pentru Windows – direct download de la Apple.
4. In tab-ul "Disks" la "Partitions" o sa vedeti hard disk-ul conectat la router. MacBack, in cazul nostru.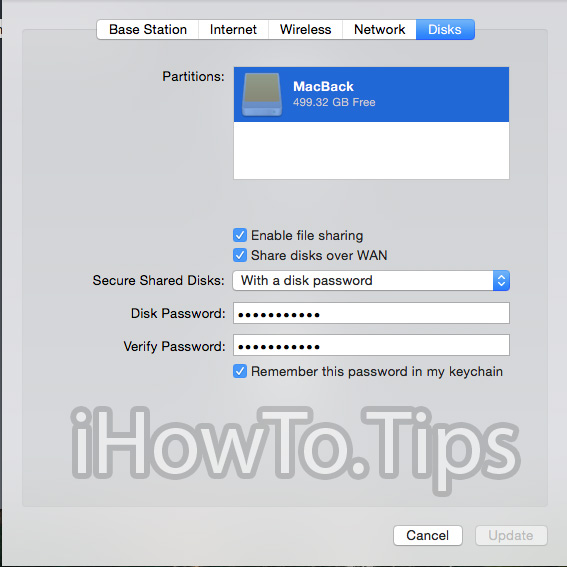 Bifati "Enable file sharing" pentru a fi vizibil in reteaua locala (LAN) si "Share disks over WAN" pentru a-l face accesibil din internet prin conectare la IP-ul de internet al routerului.
Selectati cum doriti sa se faca accesul la hard disk. Cu o parola a disk-ului (With a disk password), cu un user creat pentru acel disk (With accounts) sau cu parola device-ului (With device password)
Dupa ce ati urmat acesti pasi, click "Update" pentru a aplica setarile (router-ul wireless AirPort Extreme se va restarta).
Conextiunea in LAN la hard disk se va face prin conectare la IP-ul local al (LAN IP address) router-ului. 10.0.1.1 in cazul nostru.
OS X Users: "Connect to a server…" (cmd+K) > afp://10.0.1.1 > "Connect"
Windows Users: Apasati tastele "Wind+R" pentru a deschide "Run" si tastati: \\10.0.1.1 > OK.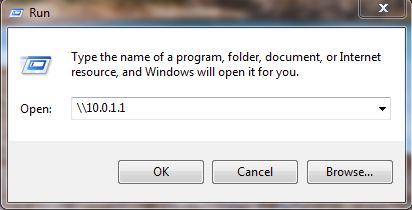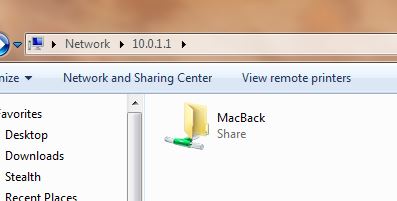 How To Connect an External Hard Disk to AirPort Extreme Base Station 802.11ac Wireless Router.
Tutorial testat cu router Apple AirPort Extreme Base Station 802.11ac, hard disk extern USB 3.0 ASUS (by Toshiba), hub USB Smiley Original, MacBook Pro / OS X Yosemite si Lenovo Notebook / Windows 7 Ultimate.