Una dintre noutatile mai putin cunoscute incluse de Apple in sistemul OS X Yosemite este posibilitatea de a seta instalarea automata a update-urilor de sistem, astfel incat utilizatorii sa nu mai trebuiasca sa verifice si sa instaleze manual respectivele update-uri (pana in OS X Yosemite, update-urile automate erau disponibile doar pentru aplicatiile instalate in sistem).
In cazul in care vi se intampla destul de des sa uitati sa verificati daca exista update-uri noi pentru securitate sau pentru rezolvarea anumitor bug-uri de sistem, sau pur si simplu doriti sa automatizati mentenanta sistemului, puteti seta OS X Yosemite sa instaleze automat update-urile de sistem urmand instructiunile de mai jos.
deschideti System Preferences si dati click pe App Store (incepand cu Yosemite, inclusiv update-urile de sistem sunt disponibile prin App Store, si nu prin Software Update, ca in versiunile anterioare de OS X)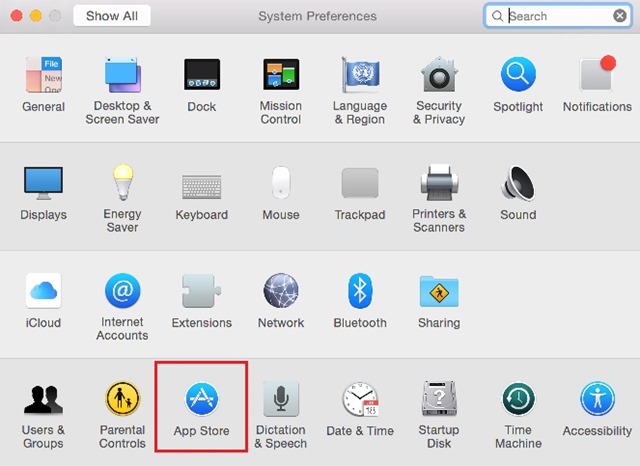 daca nu sunt deja activate, bifati optiunile Automatically check for updates si Download newly available updates in the background
apoi bifati si optiunea Install OS X updates (aceasta devine disponibila doar dupa activarea celor doua optiuni mentionate mai sus); optional, bifati si optiunea Install system data files and security updates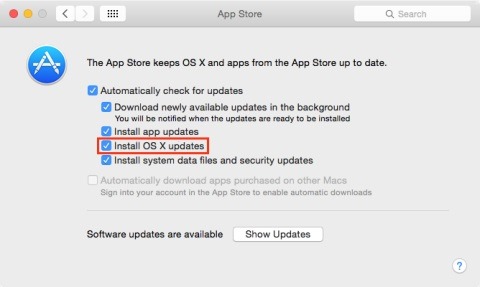 Dupa ce veti face aceste setari, orice update-uri noi de sistem (de exemplu OS X Yosemite 10.10.2) vor fi instalate automat atunci cand vor deveni disponibile.
Nota: Instalarea automata a update-urilor de sistem este recomandata doar daca sistemul este programata sa faca backup-uri periodice prin intermediul Time Machine (pentru a putea repara orice eventuale erori cauzate de anumite update-uri).
STEALTH SETTINGS – How to automatically install system updates in OS X Yosemite