Foarte multi utilizatori Windows (si nu numai) trebuie sa acceseze zilnic diverse documente si fisiere office (fie ca le primesc de la colegi/prieteni, fie ca trebuie sa lucreze direct cu acestea). Desi mare parte dintre acestia au suita Microsoft Office cumparata, sunt si utilizatori care prefera sa foloseasca alternativele gratuite ale acesteia. Printre aceste alternative se numara, evident, trial-urile de 30 zile pentru Office 365, respectiv 60 zile, pentru Office Proffessional Plus, insa acestea nu sunt valabile decat cateva luni, dupa care trebuiesc reinstalate. De asemenea, exista si suitele, disponibile gratuit, OpenOffice si LibreOffice sau alternativa online Google Docs. Insa, pentru cei care tin neaparat sa foloseasca suita Microsoft Office, pot face acest lucru, tot gratuit, alegand versiunea online a acesteia, cunoscuta anterior ca Office Web Apps.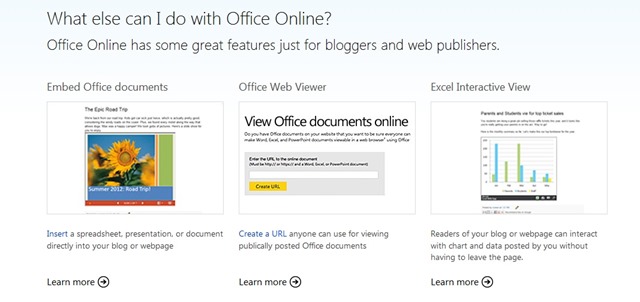 Daca sunteti utilizatori ai browser-ului Chrome si obisnuiti sa folositi Office Online pentru a citi, crea sau edita documente Office, avem o veste buna pentru dvs. Microsoft a anuntat recent lansarea Office Online apps pentru Chrome, acestea putand fi descarcate si instalate din Chrome Store.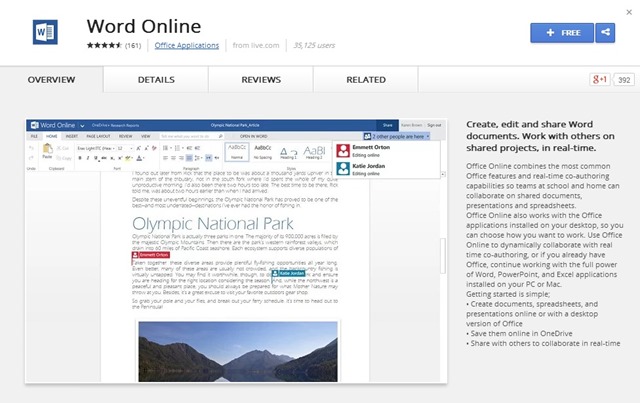 For those of you who use Chrome, you can now add Word Online, PowerPoint Online and OneNote Online to your Chrome App launcher to create new Office documents online with a single click from your desktop. As easy as that.
La baza acestei decizii se pare ca sta faptul ca Office Online putea fi accesat oricum de pe browser-ul Chrome (avand in vedere ca aplicatiile online ale Office functioneaza pe orice web-browser, si pe orice platforma). Iar pentru cei care se intreaba in ce consta mai exact marinimia celor de la Microsoft, ei bine aceasta se opreste doar la disponibilitatea Office Online ca aplicatii Chrome; aplicatiile insa nu dispun de suport offline, si nici nu ofera integrare Google (mai exact, pentru Google Drive). Insa pentru cei care prefera totusi sa foloseasca aplicatiile online Microsoft Office in locul Google Docs pentru accesare si editare fisiere office, aveti mai jos link-urile de download pentru aplicatiile disponibile in Chrome Store.
Download Word Online for Chrome.
Download Excel Online for Chrome.
Download PowerPoint Online for Chrome.
Download OneNote Online for Chrome.
Nota: Pentru a putea accesa si folosi aplicatiile Office Online in browser-ul Chrome este necesar sa aveti (sau sa creati) un cont valid Windows Live.
STEALTH SETTINGS – Microsoft's Office Online apps are now available in Chrome Store