Ce este assistantd si de ce are nevoie la keychain. assistantd wants to use the "login" keychain, popup de sistem pe Mac.
Cand pe macOS vin alerte care contin "keychain", majoritatea utilizatorilor se gandesc daca nu este cumva un virus sau aplicatie malware care vrea acces portofelul de parole Keychain Access prezent pe Mac.
Un popup care cere acces la "login" in keychain poate fi si ingrijorator si stresant pentru utilizator.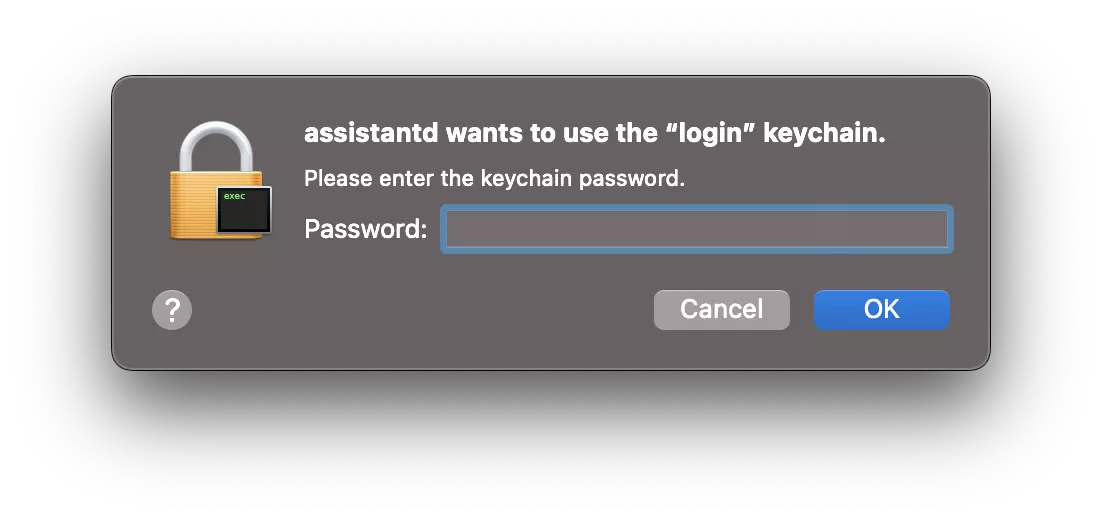 Ce este assistantd si de ce apare mesajul "assistantd wants to use the "login" keychain"?
assistantd este un daemon introdus de Apple pe macOS si pe iOS care ofera suport pentru servicii precum dictation si comenzile vocale Siri. Mai exact, asista procesul prin care mesajul vocal al utilizatorului este transformat in text in aplicatii de office sau chiar in TextEdit.
Framework pentru assistantd poate fi gasit in:
/System/Library/PrivateFrameworks/AssistantServices.framework/
Pentru imbunatirea performantelor si acuratete, este posibil ca in unele momente acest assitantd sa ceara acces la Keychain. Cel mai probabil la Contacts.
Siri foloseste accesul la Contacts, iar motivul este foarte simplu. "Hei, Siri … Call Mama". In prealabil daemonul trebuie sa stie ce contact se afla in agenda cu numele "Mama", pentru a executa actiunea solicitata de utilizator.
In concluzie, daca assitantd cere acces de login la keychain, tot ce trebuie sa faceti este sa introduceti parola, iar popup-ul stresant o sa dispara.