De cele mai multe ori, atunci cand intalnim o eroare in Windows, se intampla sa nu avem nici cea mai vaga idee despre ce reprezinta codul erorii respective, deci nici depre ce anume a cauzat-o sau care este importanta acesteia. Majoritatea cauta semnificatia erorilor pe internet sperand sa afle din experientele altor utilizatori Windows cum pot sa le rezolve, insa nu gasesc solutii de fiecare data, iar in unele cazuri nu gasesc solutiile corecte, ceea ce duce inevitabil la alte erori sau la si mai multa confuzie.
Din aceasta cauza, cel mai simplu este sa cautam semnificatia erorilor, si detalii despre cum pot fi acestea rezolvate, direct la sursa, si anume, in documentele si paginile web despre acestea, puse la dispozitie de catre Microsoft.
Windows Error Codes
Documentul Windows Error Codes listeaza si explica cele mai comune coduri de eroare relationate cu Win32, cat si valorile HRESULT sau NTSTATUS.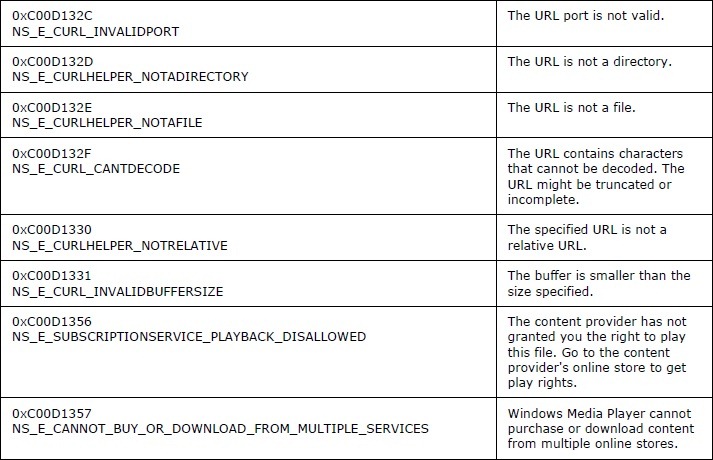 Download Windows Error Codes de pe site-ul Microsoft.
Documentul este destul de stufos (533 pagini), insa pentru cei care stiu sa foloseasca Search-ul nu va prezenta nici o problema.
System Error Codes
Majoritatea aplicatiilor pe care le instalam in sistem contin si un cod care le permite acestora sa-si revina (recover) dupa eventuale erori neprevazute ale sistemului. Cand astfel de erori intervin, aplicatia poate solicita interventia utilizatoului sau este posibil chiar sa se recupereze de una singura, iar in cel mai rau caz, poate avea nevoie de un restart al sistemului pentru a functiona din nou corect. Dati click pe acest link pentru a afisa pagina care listeaza toate erorile de sistem si semnificatiile acestora.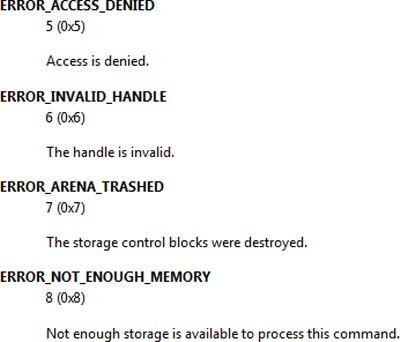 Events and Errors Message Center
Folosind Events and Errors Message Center, utilizatorii Windows pot cauta explicatii detaliate despre erorile sistemului de operare Windows, recomandari despre cum pot fi acestea rezolvata si link-uri aditionale de suport si resurse pentru utilizatorii care le intampina. Pentru a putea cauta informatii despre o anumita eroare, utilizatorii au nevoie de detalii cum ar fi Event ID, Event source, Message Text si File Name. Aceste valori pot fi usor identificate in logurile Event Viewer (Event Viewer poate fi accesat in Control Panel > Administrative Tools).

Pentru a accesa Events and Errors Message Center dati click aici.
Nota: Este posibil ca nu toate erorile de sistem sa aiba solutii usor de efectuat, de aceea va recomandam sa apelati la specialisti pentru a evita eventuale consecinte si mai neplacute decat erorile in cauza.
STEALTH SETTINGS – The complet lists with Windows Errors and their meanings