Insider Preview Build 25158 este cea mai recenta actualizare a sistemului de operare Windows 11 aflat in versiunea beta pentru cei care au setat sa primeasca actualizari din Developer Channel in Windows Insider Programe.
Noutati in Windows 11 Insider Preview Build 25158
Notificari cu badge in taskbar, un nou layout cu casuta de search in taskbar si DNS over TLS.
Notificari in Windows 11 Taskbar
Shortcut de widget din taskbar va afisa notificari ale aplicatiei sub forma de badge. Cand facem click pe iconita aplicatiei din widget, in partea de sus o sa apara aplicatia care a generat notificarea. De exemplu daca aveam shortcut al widget-ului Weather, daca in zona din care primimt starea vremii se emite cod de canicula, furtuna, ploi abundente, atunci shortcut-ul aplicatiei Weather va afisa o notificare badge.

Atunci cand facem click pe notificare se va deschide Widgets, iar aplicatia de la care a venit alerta se va afisa in partea de sus. Breaking news in exemplul de mai jos dar de Microsoft.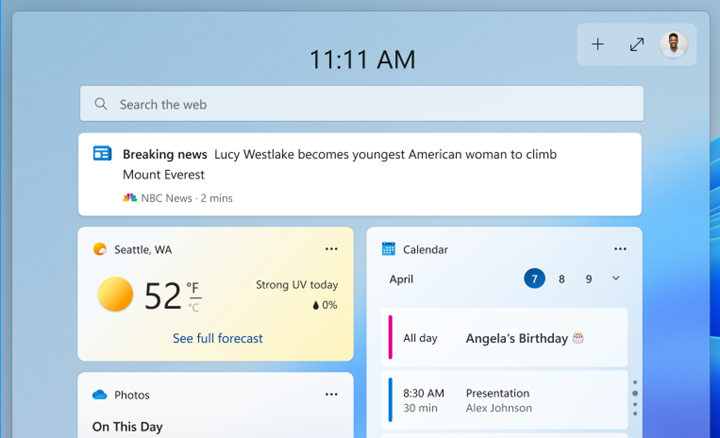 Search in Taskbar
A fost adaugat un shortcut pentru search in Taskbar, cu un nou design si o pictograma pe albastru, redesenata. Sunt disponibile trei layout-uri, insa acestea vor fi setate automat in functie de device. Cel mai probabil in functie de marimea ecranului.

Icon search si doua tipuri de casute – search box. "Search" si "Search the web".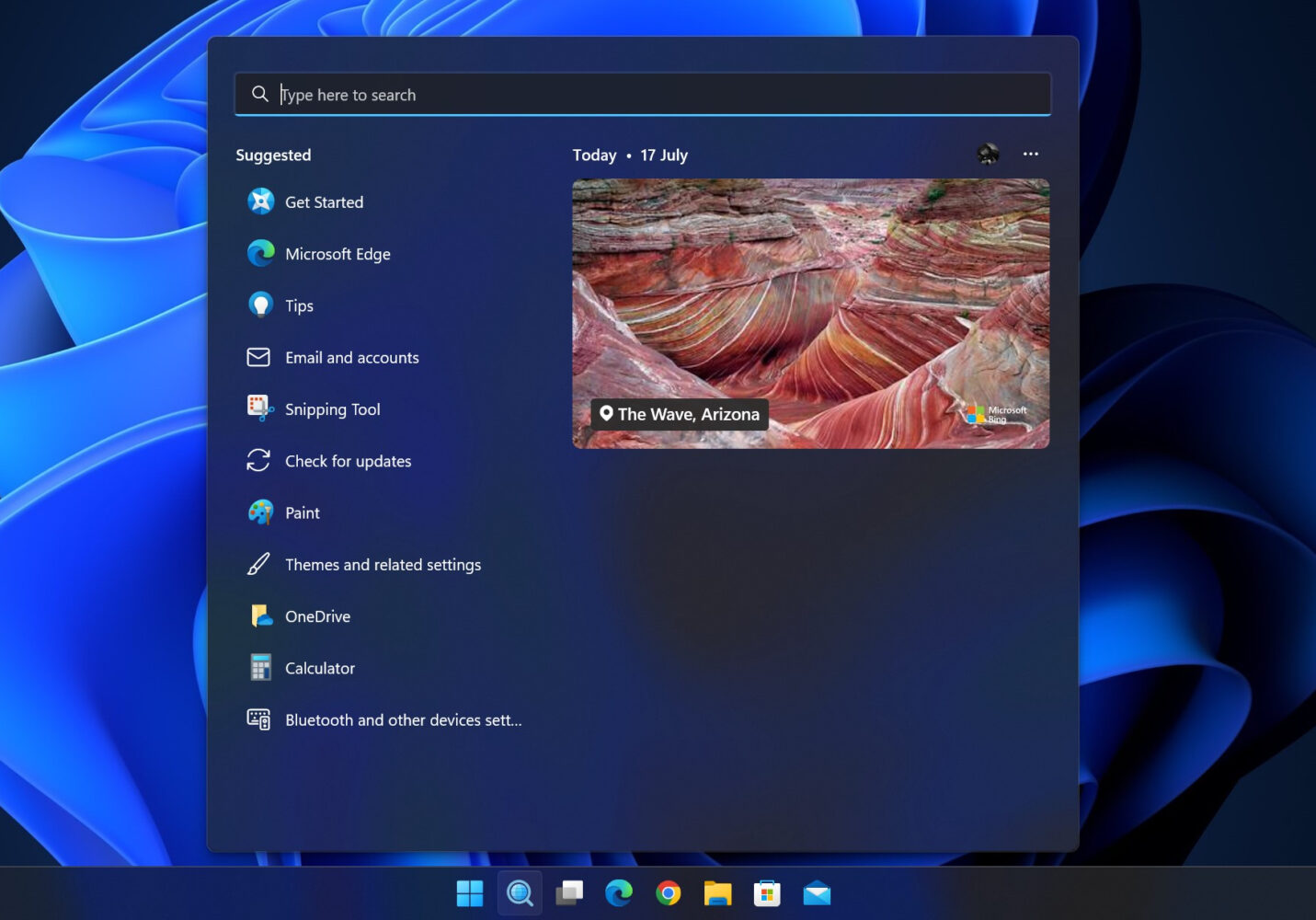 DNS over TLS (DoT) – Plus de securitate in Insider Preview Build 25158
Insider Preview Build 25158 aduce si un nou protocol securizat oferit ca alternativa la existentul DoH (DNS over HTTPS) care este prezent in Windows 11 si Windows Server 2022. DoT este conceput pentru a oferi protectie in plus la interogarile DNS din exterior.
Rezolvari bug-uri si erori din versiunea precedenta a Windows 11 Insider Preview
Rezolvata eroarea din versiunea precedenta KMODE_EXCEPTION_NOT_HANDLED in NetAdapterCx.sys. Intrarea la "Data Usage" se va face prin Settings > Network & Internet > Advanced network settings > Data Usage si a fost redenumit din System in System and Windows Update.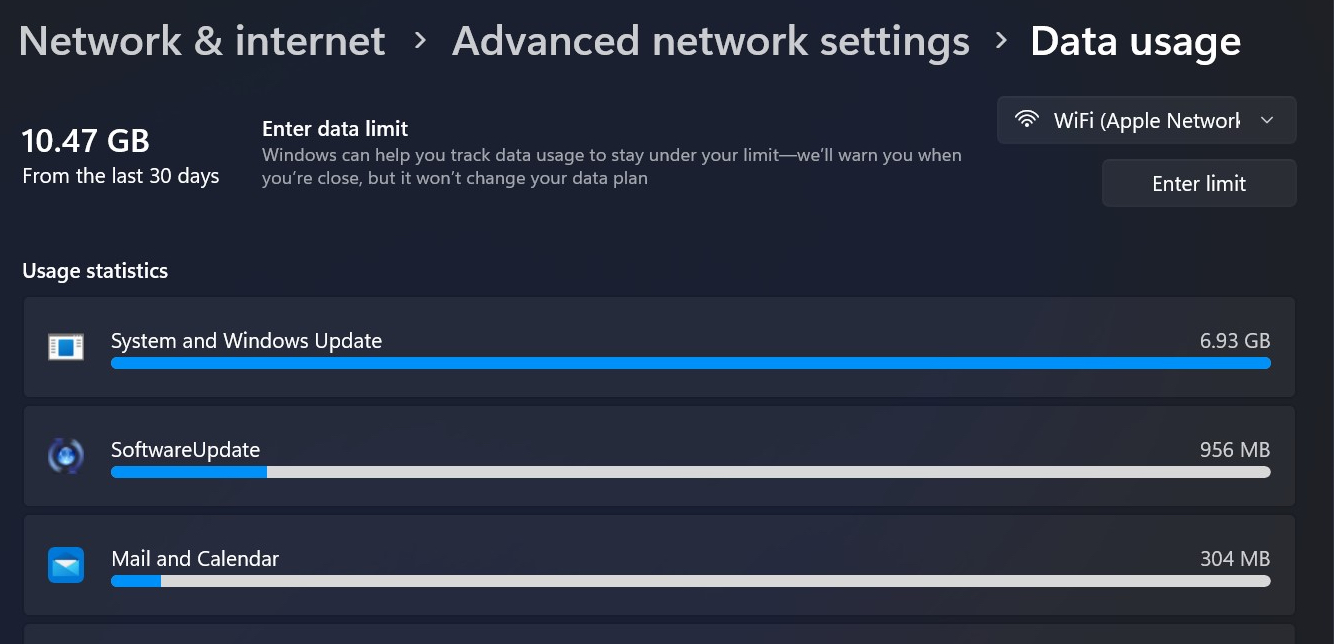 Start Menu nu va mai da eroare la mutarea unei aplicatii pin intr-un folder cu CTRL + Shift + Right Arrow. Totodata a fost rezolvata in Insider Preview Build 25158 si eroarea care pastra pictogramele aplicatiilor in Start si dupa ce erau dezinstalate.
Utilizatorii nu ar mai trebui sa piarda conexiunea in timp ce utilizeaza mobile hotspot. Rezolvata si eroarea 0x80080204 ce aparea la descarcarea aplicatiilor din Microsoft Store.
Task View are performante imbunatatite, plus gestul de atingere cu doua sau cu trei degete din Narator va inchide corect meniurile contextuale.
Rezolvate crash-uri ale explorer.exe atunci cand este activat OneDrive, plus alte erori de navigare si inchidere File Explorer.
Windows 11 Insider Preview Build 25158 mai are in continuare cateva probleme de rezolvat pana va ajunge la versiunea matura disponibila pentru toti utilizatorii de Windows 11. Asa cum am mai spus, nu incurajez Insider Preview decat pe calculatoare care nu sunt destinate productivitatii sau pentru studenti.