Atunci cand la computerul nostru personal mai au acces si alti utilizatori (membri ai familiei, prieteni sau colegi de servici), cel mai probabil nu dorim ca acestia sa aiba acces la anumite actiuni ale sistemului, intre acestea fiind incluse si inchiderea sau restartarea Windowsului. De exemplu, daca pe userul nostru lasam deschise anumite fisiere sau aplicatii cu care lucram, daca un alt utilizator inchide sau restarteaza sistemul putem pierde ore intregi de munca. Pentru a evita astfel de situatii, cel mai simplu este sa restrictionam accesul celorlalti useri ai sistemului la comenzile de shutdown, restart, sleep sau hibernate.
Cum restrictionam accesul userilor Windows la Shutdown, Restart, sleep sau Hibernate?
deschideti Microsoft Management Consule (tastati mmc in Search-ul din Start Menu)
apoi dati click pe File (coltul din stanga-sus) si selectati Add/Remove Snap-in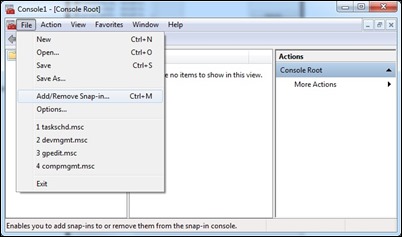 in partea stanga a ferestrei deschise, dati dublu-click pe Group Policy Object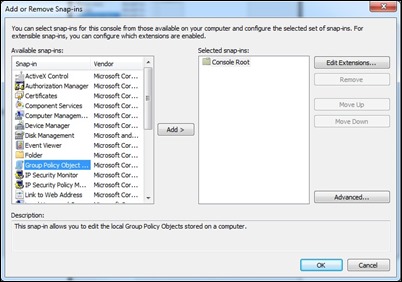 apoi dati click pe Browse (sub Group Policy Object: Local Computer)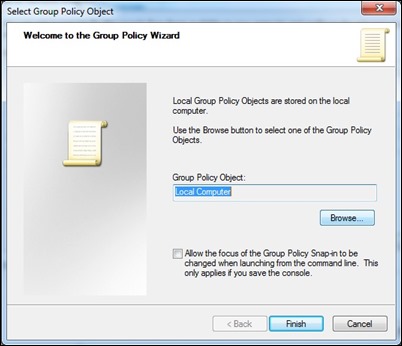 dati click pe tabul Users, apoi selectati Non-Administrators si dati click pe OK, apoi pe Finish
inapoi in mmc, sub noul grup creat Local Computer/Non-Administrators Policy, navigati catre User Configuration > Administrative Templates > Start Menu and Taskbar
in panoul din dreapta, identificati si dati dublu-click pe intrarea Remove and prevent access to the shutdown, restart, sleep, and hibernate commands
apoi, in fereastra de setari deschisa, selectati Enabled si dati click pe Apply si pe OK
Dupa ce veti face aceste modificari, comenzile Shut down, Restart, Sleep si Hibernate vor fi scoase din Start Menu. De asemenea, butonul Power va lipsi si din ecranul Windows Security care poate fi accesat cu combinatia de taste Ctrl+Alt+Delete.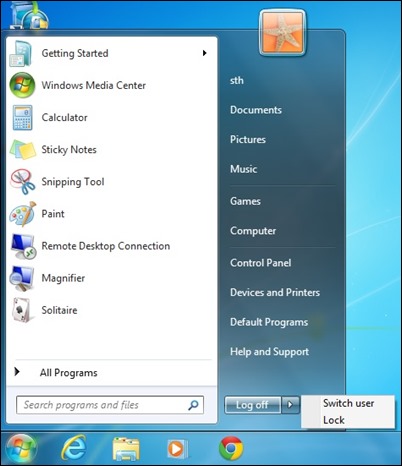 Nota: Daca doriti sa preveniti restrictionarea si la comanda Log Off in Windows Start Menu, atunci, tot sub Local Computer/Non-Administrators Policy activati setarea Remove Log Off on the Start Menu.
STEALTH SETTINGS – How to prevent Windows users from shutting down or restarting computer
Cum putem preveni userii Windows sa inchida sau sa restarteze sistemul