Skin Pack-urile sau temele third-party sunt colectii de software-uri de customizare, cursoare, pachete de sunete, background-uri si screen-uri (login screen, boot screen) etc, care le permit utilizatorilor sa schimbe total aspectul sistemelor Windows. Marea majoritate a skin pack-urilor sunt create pentru a transforma aspectul unui sistem de operare astfel incat acesta sa dea impresia a fi alt sistem de operare (de exemplu, transformarea aspectului Windows XP in Windows 7 sau Windows 8, sau transformarea aspectului unui sistem Windows in Mac OSX sau Linux).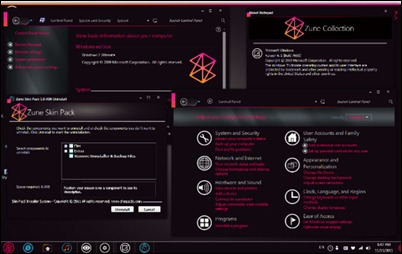 Temele third-party si pachetele de transformare pentru Windows nu fac parte din temele oficiale ale Microsoft, ci sunt create si lansate de obicei de developeri amatori, iar uneori, desi acestia fac tot posibilul se elimine eventualele erori sau bug-uri, utilizatorii pot intampina diverse probleme dupa instalare, cum ar fi imposibilitatea de a mai boota in sistem, functionare greoaie a acestuia, sau pur si simplu se intampla ca aspectul final al Windowsului dupa transformare sa nu fie pe placul userilor. In astfel de cazuri, singura rezolvare a problemelor este dezinstalarea completa a temelor sau a pack-urilor de transformare.
Cum putem dezinstala complet skin pack-urile in sistemele de operare Windows?
1. System Restore
Ori de cate ori dorim sa aducem modificari sistemului de operare Windows, este recomandat ca mai intai sa cream un restore point, astfel incat daca apar probleme sau vrem sa revenim la setarile initiale ale sistemului, sa putem anula modificarile cu ajutorul system restore. Desi majoritatea skin pack-urilor creaza automat restore point-uri inainte de a modifica fisierele de sistem, este recomandat ca acestea sa fie create manual de utilizatori pentru o mai mare siguranta. Iar in cazul in care doriti sa dezinstalati o tema third-party care nu s-a instalat corect sau al carei aspect nu va este pe plac, atunci puteti folosi utilitatea System Restore integrata in Windows pentru a restaura sistemul la o stare anterioara si a obtine inapoi look-ul default al acestuia.
Pentru a crea un restore point, mergeti in Control Panel > System and Security > System > System Protection. Apoi, in fereastra deschisa, dati click pe butonul Create din dreptul Create a restore point…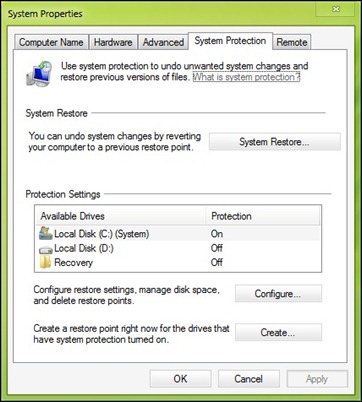 Pentru a da System Restore unui sistem de operare Windows, mergeti in All Control Panel Items > Recovery si dati click pe Open System Restore (sau scrieti System Restore in Search-ul din Start Menu si dati Enter).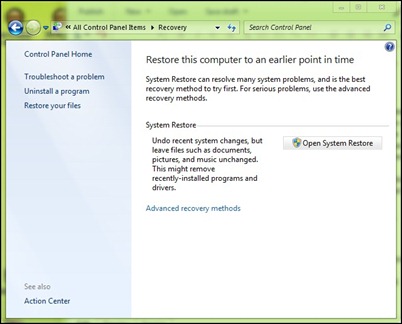 Apoi selectati restore point-ul dorit si dati click pe Next.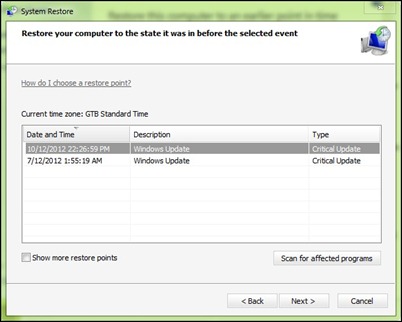 2. Uninstaller-ul inclus in Skin Pack
In cazul in care nu aveti un restore point creat inainte de instalarea unui skin pack, aveti optiunea de a folosi uninstaller-ul inclus in acesta. Optiunea de dezinstalare a skin pack-ului poate fi gasita in Add/Remove Programs sau Programs and Features > Uninstall a program.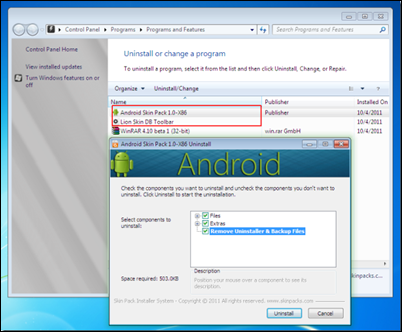 De asemenea, uninstaller-ul pentru acesta poate fi gasit si in folderul de instalare din Program files sau in Start Menu.
3. Comanda Sfc/ Scannow
Fisierele de sistem pot fi restaurate rapid cu ajutorul tool-ului System File Checker si a comenzii DOS Sfc/ Scannow. System File Checker este o utilitate integrata in Windows cu ajutorul careia utilizatorii pot verifica integritatea fisierelor de sistem. Aceasta identifica fisierele core corupte sau modificate si restaureaza setarile default ale acestora.
Pentru a folosi acesata utilitate, deschideti Command Prompt cu privilegii de administrator (tastati cmd in Start Menu Search, apoi dati click-dreapta pe rezultatul afisat si selectati Run as administrator) si tastati comanda sfc/ scannow.

Scanarea fisierelor de sistem va dura cateva minute, fisierele corupte sau modificate fiind restaurate automat (este recomandat sa tineti un CD/DVD de instalare Windows la indemana pentru orice eventualitate). Dupa ce procesul de scanare si restaurare va fi complet, dati restart la sistem.
4. Windows Setup Disc
Daca nici una dintre metodele de mai sus nu functioneaza, nu va ramane decat sa folositi CD/DVD-ul de instalare al Windows-ului. Bootati Windows Setup Disc apoi selectati optiunea Repair Windows/Computer (toate fisierele personale si aplicatiile instalate vor ramane intacte).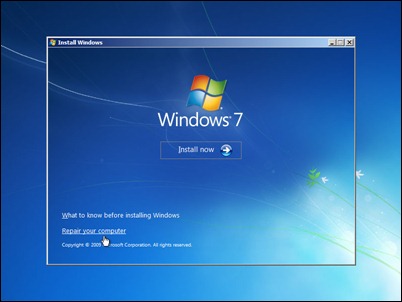 Succes!
STEALTH SETTINGS – How to uninstall Third-party Themes (Skin Packs) in Windows
Cum sa dezinstalam teme third-party (Skin Packs) in Windows?