Dacă un calculator sau laptop este utilizat de mai multe persoane, fără să fie creat cont de utilizator pentru fiecare, atunci este o idee bună să ștergi istoricul de navigare pe Chrome. Astfel, cine va deschide Google Chrome după tine, nu o să vadă ce pagini web ai vizitat.
Odată cu stergerea istoricului de navigare web este bine să stergi și informațiile stocate de pe paginile web accesate. Cookies și cache.
Cum ștergi istoricul de navigare pe Chrome (Cookies, Web Cache)
Ca să ștergi istoricul de navigare din Google Chrome, tot ce trebuie să faci este să urmezi pașii din acest tutorial.
1. În browserul Google Chrome mergi la meniul cu cele trei puncte din partea dreaptă sus, click pe ele, apoi click pe "Settings".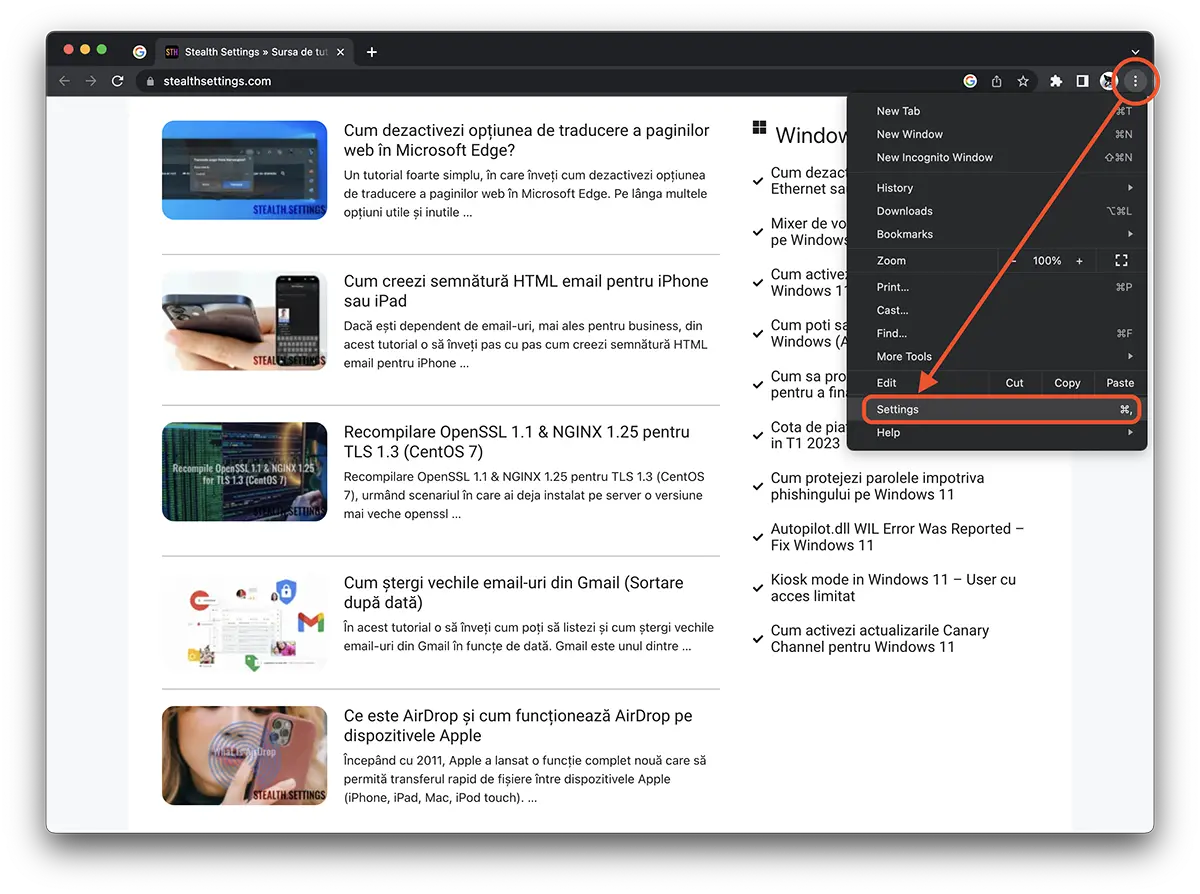 2. În bara de căutare din setări, scrii "cache" apoi click pe opțiunea "Clear browsing data".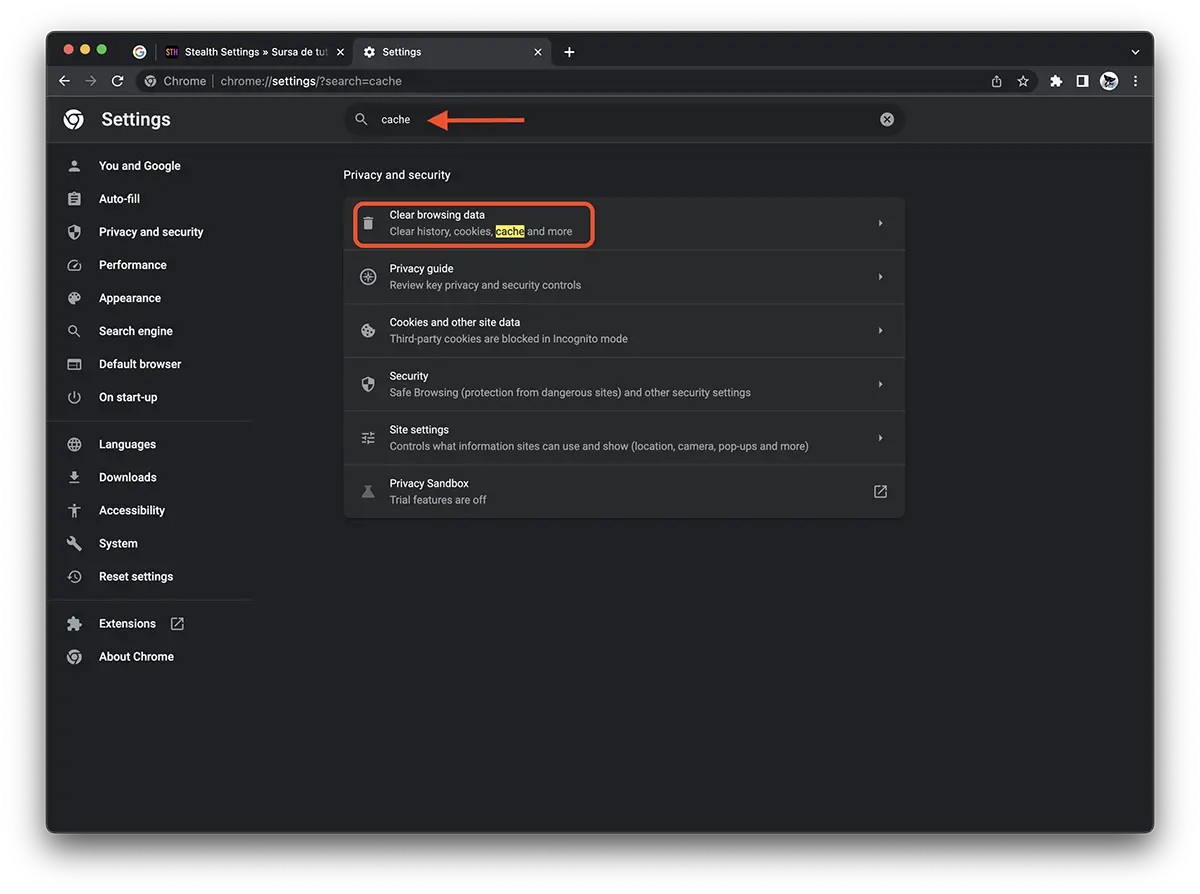 3. În "Clear browsing data" sunt două tab-uri de opțiuni. "Basic" și "Advanced". Pe lângă opțiunile "Browsing history", "Cookies and other site data", "Cached images and files", la tab-ul "Advanced" sunt opțiuni care permit ștergerea istoricului de fișiere descărcate (downloads), completare automată (autofill) și parole salvate în browser.
Related: Battery Saver Mode si High Efficiency Mode in Chrome
Ca să ștergi istoricul de navigare pe Chrome, sunt suficiente opțiunile de la tab-ul "Basic". Click pe butonul "Clear data".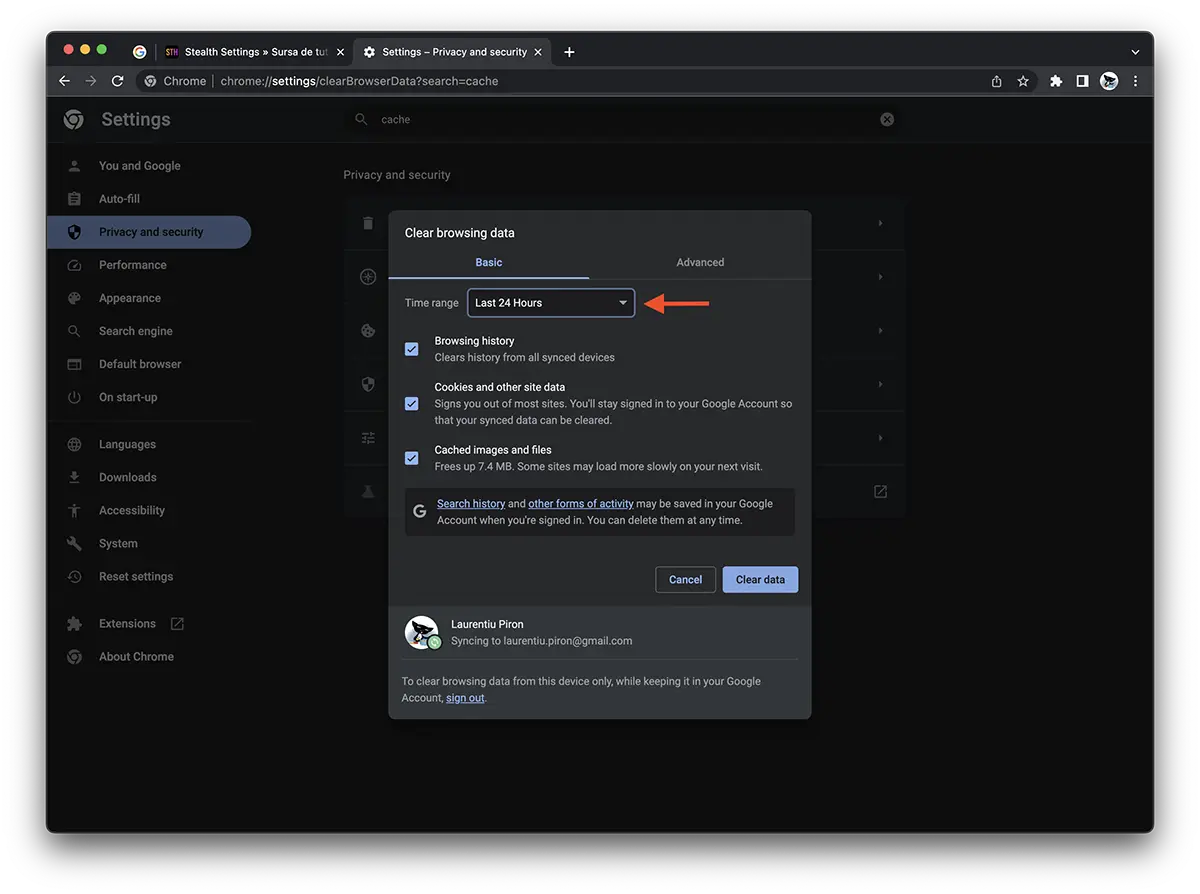 Aveți posibilitatea să ștergeți istoricul de navigare și datele stocate în mai multe intervale de timp. Poți să ștergi Istoricul de navigare din ultima oră, ultimele 24 de ore, ultimele 7 zile, ultimele 4 săptămâni sau toate datele.
Atenție! Dacă aveți un cont Google sincronizat in browser, istoricul de navigare va fi șters automat și de pe alte device-uri unde aveti Chrome sincronizat prin același cont Google.
Pentru Microsoft Edge, Mozilla Firefox sau Opera, urmați pașii similari. Diferă doar modul de afișare și interfața.