System Folder Customizer este o aplicatie freeware care permite utilizatorilor Windows 7 sa customizeze folderele de sistem (Windows Explorer, Libraries, My Computer, Desktop) prin adaugarea unor shortcut-uri catre diverse tool-uri, setari si aplicatii native ale Windowsului.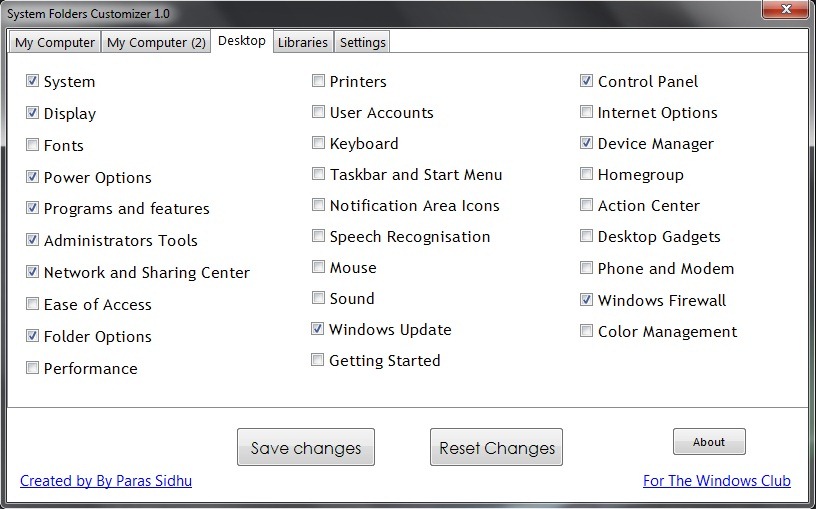 Cu System Folder Customizer puteti adauga shortcut-uri catre Administrative Tools, Folder Options, Power Options, Program and Features, Taskbar and Start Menu, User Accounts, Device Manager, Performance, Action Center, Windows Update si alte utilitati Windows direct pe Desktop, in Libraries (Windows Explorer) sau in My Computer pentru o accesare mai rapida a acestora.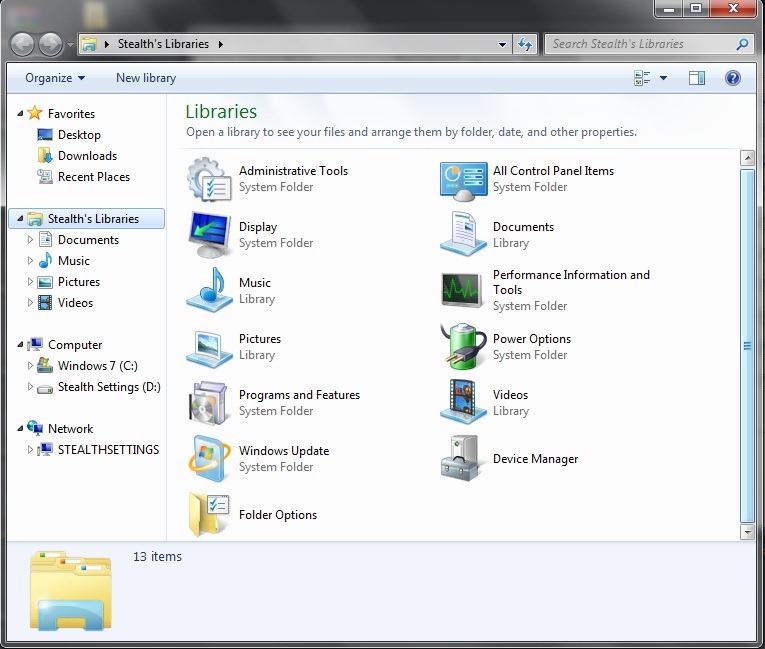 Aplicatia ajuta utilizatorii Windows 7 sa economiseasca timp pretios atunci cand au nevoie de una dintre aceste tool-uri sau aplicatii ale sistemului. De asemenea, aveti si posibilitatea de a dezactiva My Computer din tab-ul Settings.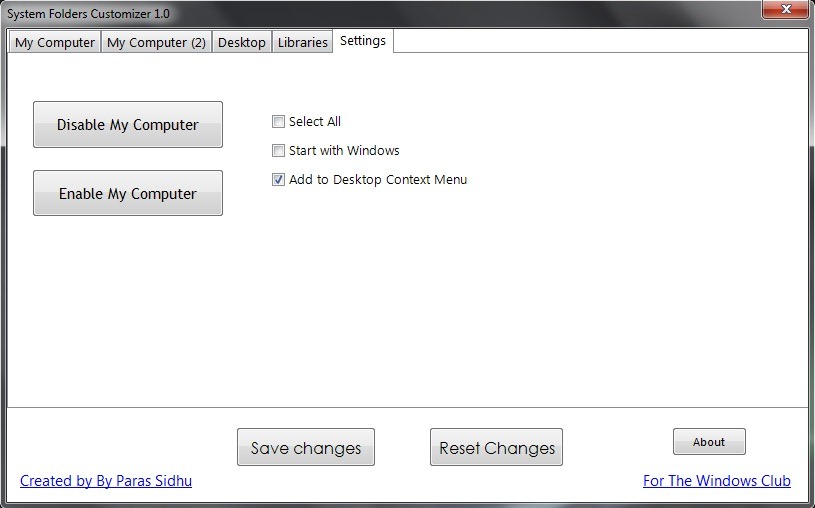 System Folder Customizer este aplicatie portabila (nu necesita instalare) ceea ce inseamna ca poate fi rulata de oriunde, chiar si de pe dispozitive externe cum ar fi USB-Stickurile. In plus, orice setare facute cu System Folder Customizer poate fi resetata (adica sistemul revine la setarile dinainte de folosirea aplicatiei).
Download System Folder Customizer.
Nota: Compatibila cu toate versiunile de Windows 7, pe 32 si 64 biti.
STEALTH SETTINGS – Customize System Folders in Windows 7 (System Folder Customizer)