Pastrarea notitelor in format text, foto, document sau audio, este foarte usor de facut petru cei care folosesc aplicatia OneNote. Este foarte complexa, se sincronizeaza pe toate device-urile unde este autentificat acelasi cont Microsoft, iar comparativ cu Evernote, este 100% gratuita. Fara reclame sau alte obligatii si limitari. OneNote nu are cel putin momentan o versiune 'Premium", iar aplicatia este diponibila pe toate device-urile iOS, macOS, Windows, Android si in versiunea web pe OneNote.com.
In ultima perioada, toti mai multi utilizatori de macOS s-au confruntat cu o problema pe aplicatia OneNote. Eroare la sincronizarea notilor si cerere repetata de autentificare in aplicatie de fiecare data cand se doreste deschiderea unui notebook. Chiar daca parola contului Microsoft este introdusa corect, aplicatia returneaza eroarea:
We are unable to connect right now. Please check your network and try again later.
The operation couldn't be completed. (kOCConnectionErrorDomain error 14942214.)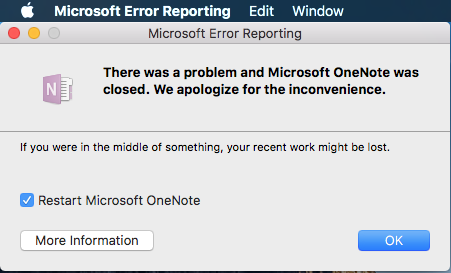 Solutii de rezolvare ar fi doua. Fie sa dezinstalam de tot aplicatia OneNote de pe macOS si sa o instalam la loc, fie sa inchidem fiecare Notebook in parte si sa-l redeschidem.
Pentru a doua varianta, pasii sunt foarte simpli. Mergem la Notebooks, in partea stanga, apoi inchidem fiecare Notebook sincronizat.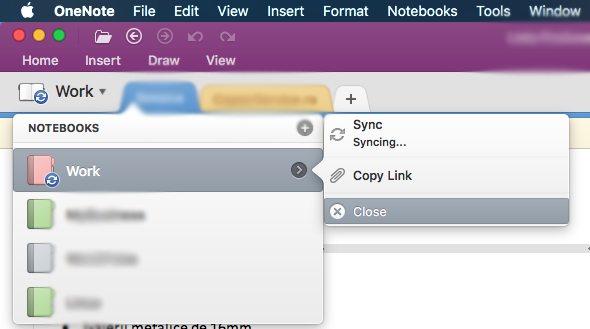 Dupa ce inchidem toate notebooks-urile, le redeschidem si totul revine la normal.
Se pare ca problema a aparut in urma unui update facut la finele lunii noiembrie 2016.