Activarea Windows 10 este inca pentru multi utilizatori o problema, mai ales atunci cand trebuie sa schimbe componente hardware (HDD / SSD) sau sa reinstaleze Windows 10 si sa-l activeze pe alt calculator.
Inca din toamna lui 2016, Microsoft a introdus odata cu "Anniversary Update for Windows 10" si posibilitatea de activare a Windows 10 folosind o licenta digitala. Prin aceasta metoda de activare, licenta Windows 10 va fi asociata hardware-ului si contului personal Microsoft. Astfel ca odata activat Windows 10 in acest fel, daca doriti sa schimbati licenta Windows 10 de pe un calculator pe altul, tot ce trebuie sa faceti in timpul instalarii, este sa va autentificati in contul dvs. Microsoft pe care aveti inregistrata licenta de Windows 10. Retineti ca daca sunteti posesorul unei licente individuale, aceasta nu poate fi instalata pe mai multe calculatoare, chiar daca pe ele se regaseste autentificat acelasi cont Microsoft.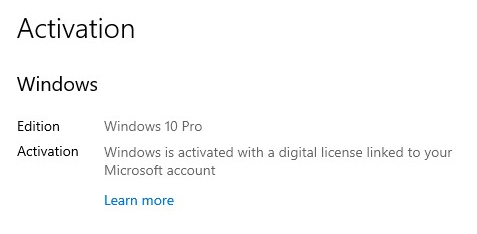 Cum activam Windows 10 cu licenta digitala asociata contului personal Microsoft
Licentele de Windows 10 pot fi cumparate foarte simplu online, iar pe adresa de e-mail indicata de dvs. o sa primiti codul de licenta. Nu este nevoie sa mai primiti un DVD sau USB cu Windows 10 insotit de codul de licenta (serial key).
Este foarte important codul de licenta sa-l pastrati numai pentru dvs. si sa nu-l faceti cunoscut unei terte persoane. Activarea lui pe un alt cont de Microsoft va face complicata recuperarea licentei Windows 10.
Activarea unei licente digitale se face foarte simplu din "Start" → "Settings" → "Update & Security" → Activation. Sau si mai simplu, In bara de cautare din "Start" cautati "activation" si mergeti direct la "Actiovation Settings".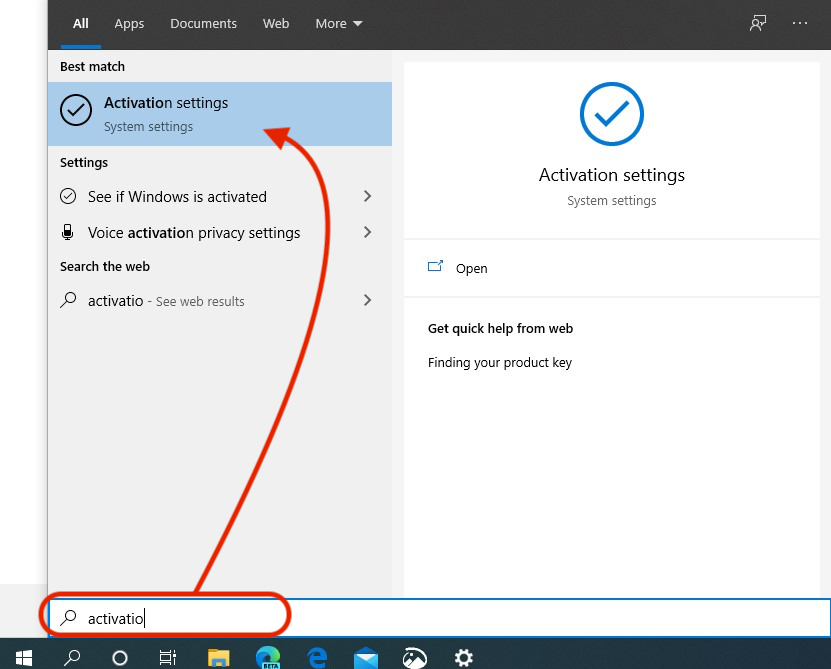 La "Activation Settings" introduceti licenta digitala, apoi mergeti la "Settings" → "Account" → "Your info" si click pe link-ul "Sign in with your Microsoft account instead". Completati informatiile de autentificare, apoi urmati pasii pentru activare licenta digitala in contul Microsoft.
Este foarte important, cand faceti acest lucru sa fiti autentificat cu user de Administrator pe Windows 10. Licenta nu poate fi activata pentru un utilizator Windows 10 cu drepturi limitate.
Licenta Windows 10 va fi vsalabila pentru toate conturile Windows 10 de pe acel PC.
Windows 10 are patru statusuri care ne indica daca Windows 10 are licentaactivata si in ce fel.
Windows is activated – exista un cod de licenta valid si Windows 10 este activat insa codul de licenta standard nu este asociat contului Microsoft.
Windows is activated with a digital license – la activarea Windows 10 s-a utilizat o licenta digitala insa ea nu este asociata contului personal Microsoft.
Windows is activated with a digital license linked to your Microsoft account – este cel mai bun scenariu, un care licenta digitala este asociata contului Microsoft.
Windows is not activated – inseamna ca va trebui sa introduceti o licenta pentru Windows 10.