Majotitatea celor care au trecut la noul Windows 10 si sunt dependeti de Adobe Dreamweaver, se confrunta cu o problema dupa deschiderea aplicatiei Dreamweaver.
Datele Problemei: La deschiderea aplicatiei Adobe Dreamweaver CS6, CS5, CS4 sau versiunea CS3, dupa incarcarea imaginii de splash-screen, aplicatia se inchide subit. In unele cazuri face si un flash alb inainte ca Dreamweaver sa se inchida. Timpul de la deschiderea aplicatiei pana la inchiderea ei automata este de doar cateva secunde.
Cauzele inchiderii subite a Dreamweaver pe Windows 10: Adobe Dreamweaver CS6 foloseste unele fisiere din Windows 10 care au fost corupte / scrise incorect pe disk in timpul procesului de instalare al sistemului de operare. Este mai mult o problema de hardware decat una de software.
Rezolvare inchidere Dreamweaver pe Windows 10: Rezolvarea acestei probleme consta in repararea fisierelor de sistem corupte ale Windows 10. Windows System Files.
Pentru a repara fisierele de sistem corupte, deschideti Command Prompt – apasati tasta Windows si tasta "R" pentru a deschide "Run". In "Run" tastati "cmd" si apasati Enter.
In CMD executati comanda de scanare si repararea a fisierelor de sistem: "sfc /scannow". Atentie! Deschideti Command Prompt cu rang de Administrator (Run as administrator)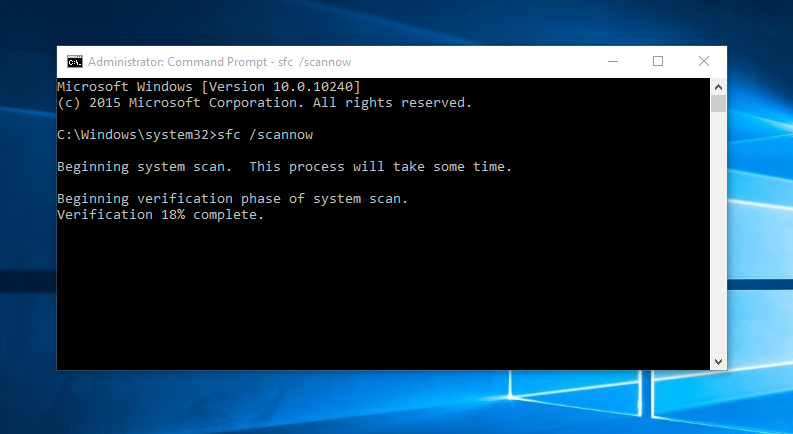 Rezultatul scanarii si repararrii de fisiere corupte va fi afisat in CMD:
Beginning verification phase of system scan.
Verification 100% complete.
Windows Resource Protection found corrupt files and successfully repaired
them. Details are included in the CBS.Log windir\Logs\CBS\CBS.log. For
example C:\Windows\Logs\CBS\CBS.log. Note that logging is currently not
supported in offline servicing scenarios.
Dupa finalizarea procesului de reparare al fisierelor corupte din Windows 10 (Windows Corrupted System Files), deschideti aplicatia Adobe Dreamweaver. Totul ar trebui sa functioneze normal.
PS. Spor la treaba! :-)
[Fix / Solution] Adobe Dreamweaver CS6/CS5/CS4/CS3 crashing in Windows 10