Boot Camp Assistant ramane singura solutie robusta prin care putem sa instalam Windows 10 sau Windows 11 pe Mac, iMac sau MacBook.
In urma procesului de instalare al Windows, se va crea o partitie dedicata pentru acesta, cu numele "BOOTCAMP". Partitie vizibila atat in Windows → This PC, cat si pe macOS in Finder.
BOOTCAMP pe macOS

BOOTCAMP pe Windows 11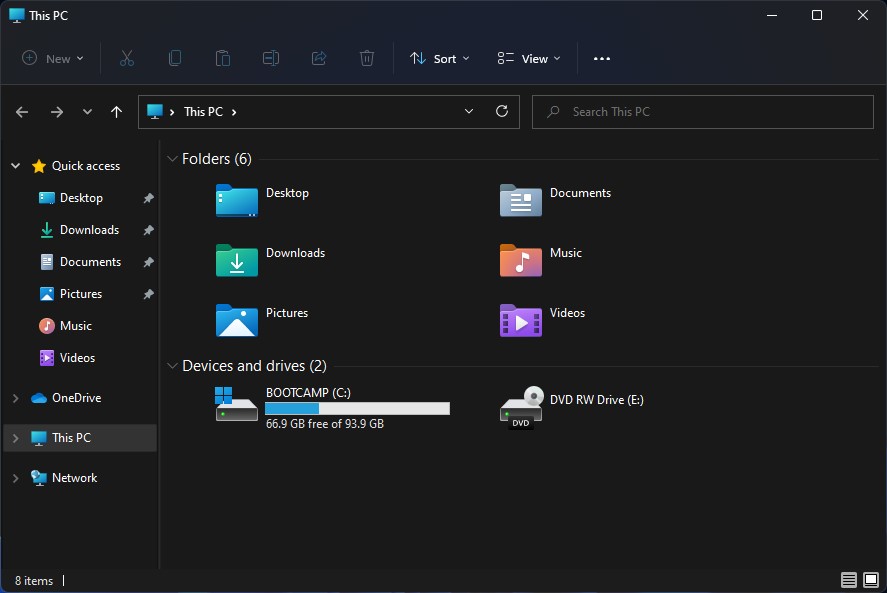 Redenumirea drive-ului BOOTCAMP nu se poate face din macOS prin metode conventionale, insa din Windows 11 sau Windows 10 este foarte simpla daca urmam cu atentie tutorialul de mai jos.
Cum redenumim partitia BOOTCAMP a Windows 10 sau Windows 11 din macOS
Redenumirea partitiei BOOTCAMP se va face de sub sistemul de operare Windows.
Timp necesar: 2 minutes
Lansam sistemul de operare Windows pe Mac
Pornim Mac si lansam sistemul de operare Windows instalat cu Boot Camp Assistant pe macOS.
Navigam in "This PC" cu sistemul de operare.
Mergem in "This PC", facem click-dreapta pe partitia "BOOTCAMP", apoi in meniul care se deschide, click pe "Show more options".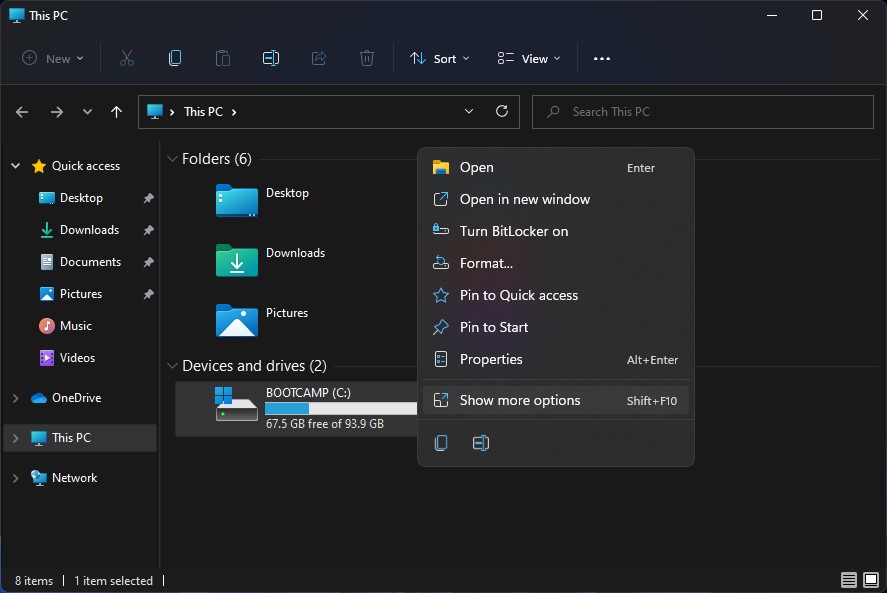 Accesam optiunea de redenumire drive, in Windows 10 sau Windows 11
Click "Rename" in urmatorul meniu.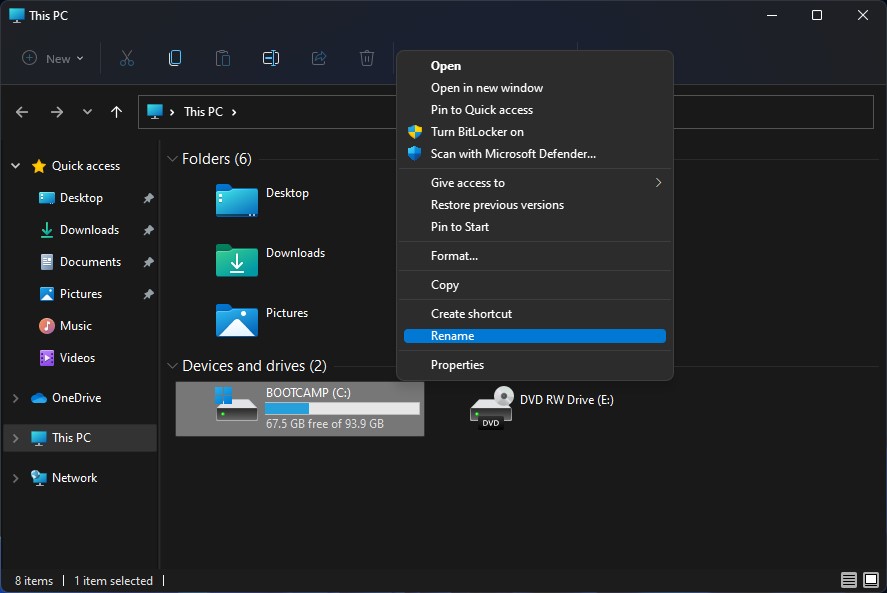 Click "Continue" in caseta de dialog "Access Denied".
Avem nevoie de privilegii administrative pentru a redenumi un drive al Windows. "You will need to provide administrator permission to rename this drive."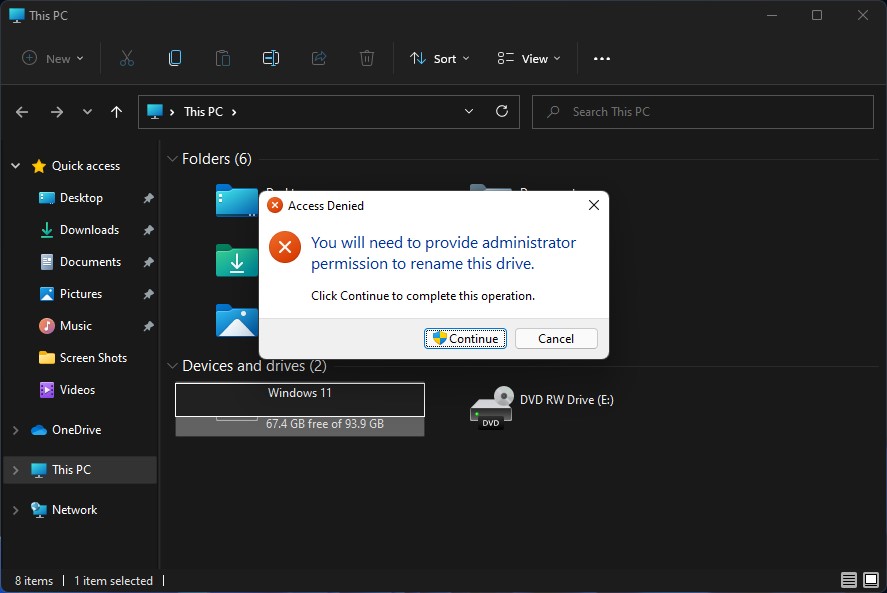 Introducem noul nume pentru partitia "BOOTCAMP".
Numele drive-ului va deveni editabil. Vom introduce numele dorit de noi. Noi am ales "Windows 11".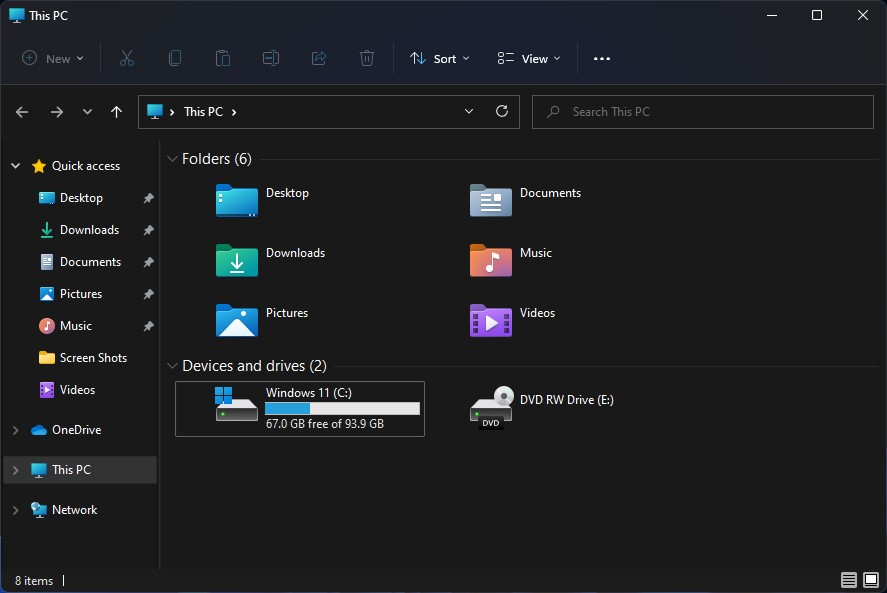 Dupa finalizarea pasilor de mai sus, numele partitiei "BOOTCAMP" a fost schimat atat pe Windows, cat si pe macOS.

Redenumirea drive-ului BOOTCAMP nu va afecta functionarea sistemelor de operare instalate pe Mac.