Majoritatea dintre noi am avut ocazia de a tehnoradacta o lucrare de prezentare, de diploma, un proiect sau alte documente care trebuiau sa respecte anumite cerinte: denumire capitol, subcapitol, numerotare pagina, etc.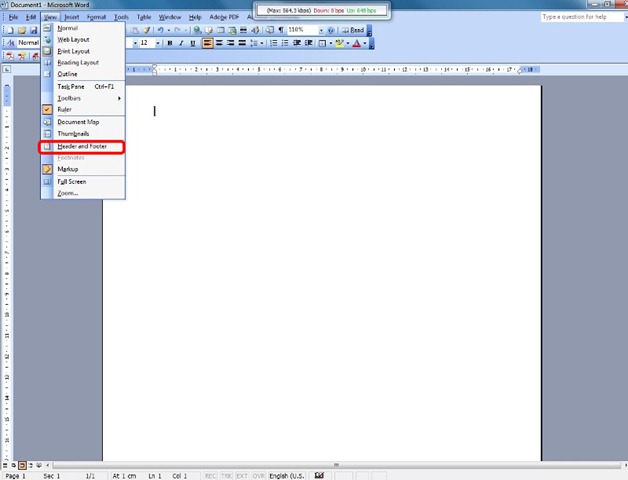 Dupa ce in articolul precedent am abordat pregatirea paginii pentru editare, continuam aceasta operatie cu editarea partii superioare a paginii (Header) pentru acest lucru intram in View – Header and Footer si editam in campul superior (Header) numarul si denumirea capitolului lucrari pe care o editam.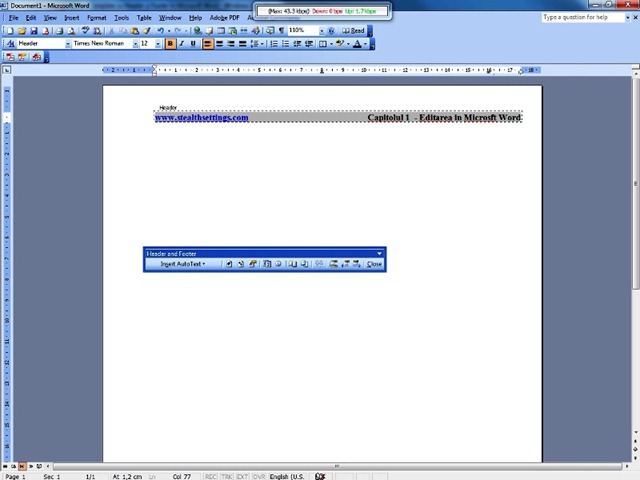 In partea inferioara (Footer), putem insera numerotarea paginilor documentului selectand din fereastra Header and Footer, optiunea Page Number Format, unde putem selecta tipul de numerotare, numerotarea capitolului, de la ce numar sa inceapa numerotarea, se poate seta data la care se editeaza documentul.
De asemenea se poate introduce si un chenar daca este cazul pentru o mai buna delimitare a spatiului documentului editat. Acesta se poate obtine accesand din sectiunea Format optiunea Border and Shading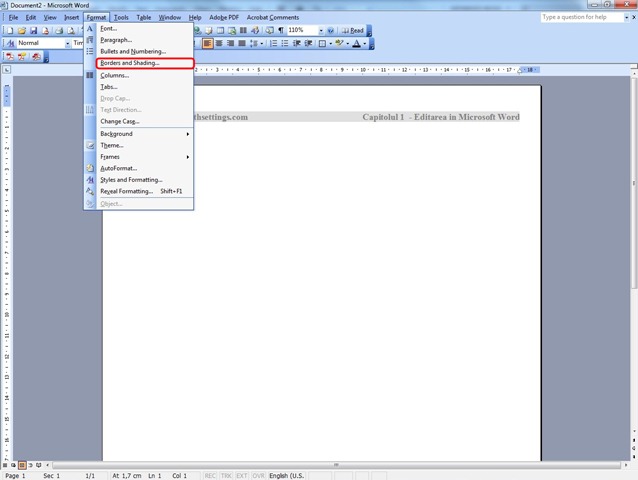 unde se pot alege diferite tipuri de linii ,chenare si umbre sub diferite unghiuri, in functie de specificul lucrarii si preferintele personale ale utilizatorului.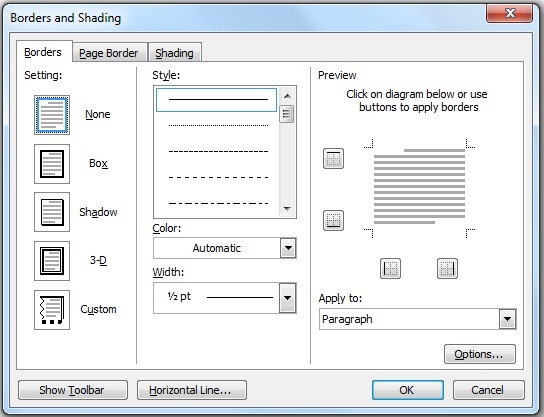 Dupa parcugerea acestor pasi urmeaza sa salvam acest document fie ca document editabil cu optiunea Save as pe care o gasim in sectiunea File, fie ca sablon pe care il puteti folosi ulterior ca format de document, selectand-ul parcurgand pasii File – New – Templates on My Computer din partea dreapta.