In caz ca va intrebati unde a disparut Disk Cleanup in Windows 11 si cum puteti sterge Windows.old, acest tutorial va arata pas cu pas ce trebuie sa faceti.
Disk Cleanup in Windows 11
Microsoft a adus pe langa multe noutati, cateva schimbari ale unor utilitare odata cu dezvoltarea Windows 11.
Optiunea Disk Cleanup care ne ajuta sa eliberam spatiul de pe disk de fisiere temporare, cache si vechile versiuni ale Windows (Windows.old), nu mai exista in meniul obisnuit. Aceasta optiune a fost mutata si este ceva mai avansata decat cea cu care eram obisnuiti in primele versiuni ale Windows 11, in Windows 10 sau in versiunile mai vechi.
Intr-un articol mai vechi am aratat ce este folderul Windows.old pe partitia de sistem, ca ce ajuta Windows.old si cum poate fi sters cu Disk Cleanup.
In Windows 11 Build 25163 optiunea Disk Cleanup a disparut din meniul traditional, Microsoft implementand un nou sistem pentru aceasta functie.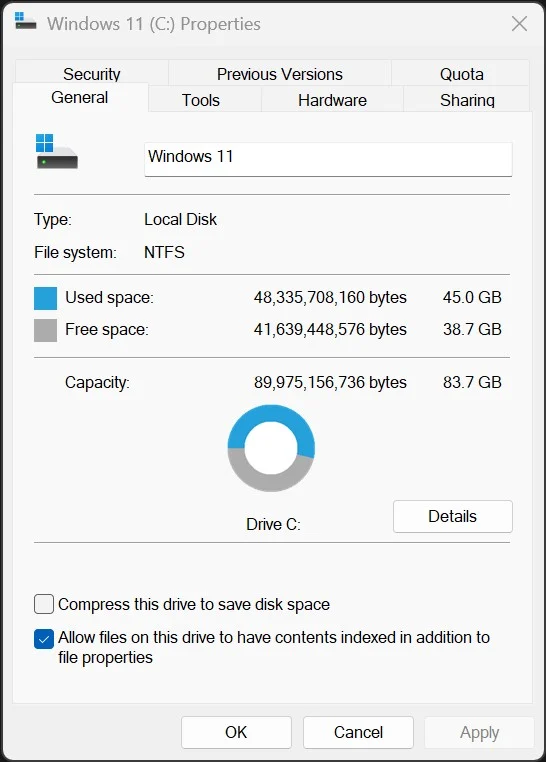 Cum accesam si utilizam Disk Cleanup in Windows 11
Daca dorim sa stergem Windows.old in Windows 11 cu Disk Cleanup, metoda s-a schimbat fata de versiunile precedente ale Windows.
1. Deschidem Windows 11 Settings, apoi in bara din partea stanga mergem la System → Storage.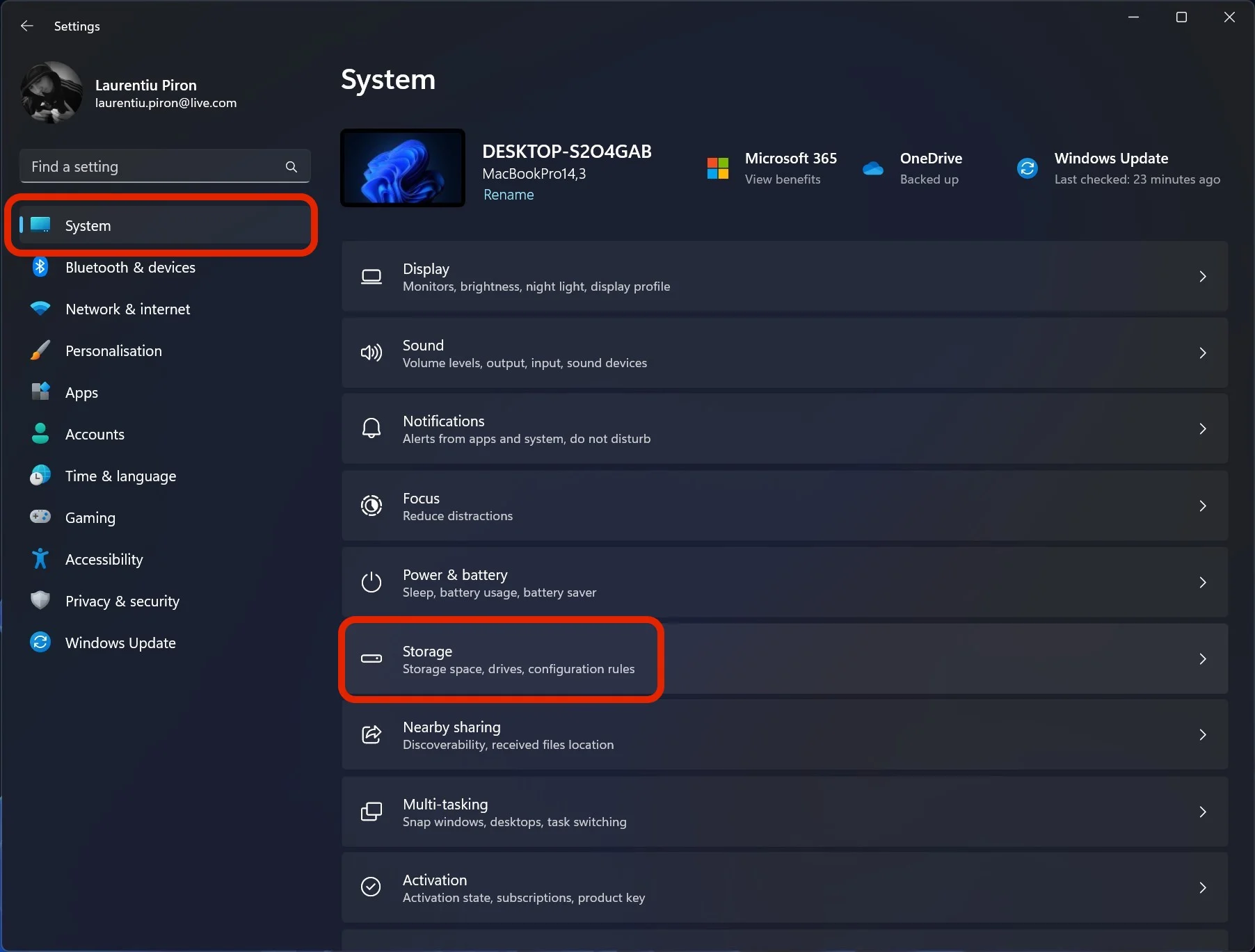 2. In Windows 11 System Storage avem in prima parte informatii despre spatiul ocupat pe partitii, fisiere temporare (Temporary Files) si spatiul ocupat de partitiile instalate pe sistemul de operare.
Dupa aceste informatii si optiuni de stergere a fisierelor temporare, avem sub Storage management optiunea Cleanup recommendations.
Noua optiune Storage din System este practic vechiul Disk Cleanup in Windows 11, prezentat intr-o alta interfata, mult mai avansata si de unde utilizatorul poate sa vada exact ce fisiere de sistem sau ale aplicatiilor poate sa stearga in siguranta. Fara sa afecteze buna functionare a Windows 11.
Delete Windows.old in Windows 11
1. Accesam Cleanup recommendations apoi bifam "Previous Windows installation(s)" ca sa stergem Windows.old in Windows 11.
Previous Windows installation(s)
Files from a previous Windows installation. Files and folders that may conflict with the installation of Windows have been moved to folders named Windows.old. You can access data from the previous Windows installations in this folder.
2. Click pe butonul Clean up din partea de jos, confirmam "Continue", apoi va incepe procesul de stergere al folderului Windows.old de pe partitia de sistem a Windows 11.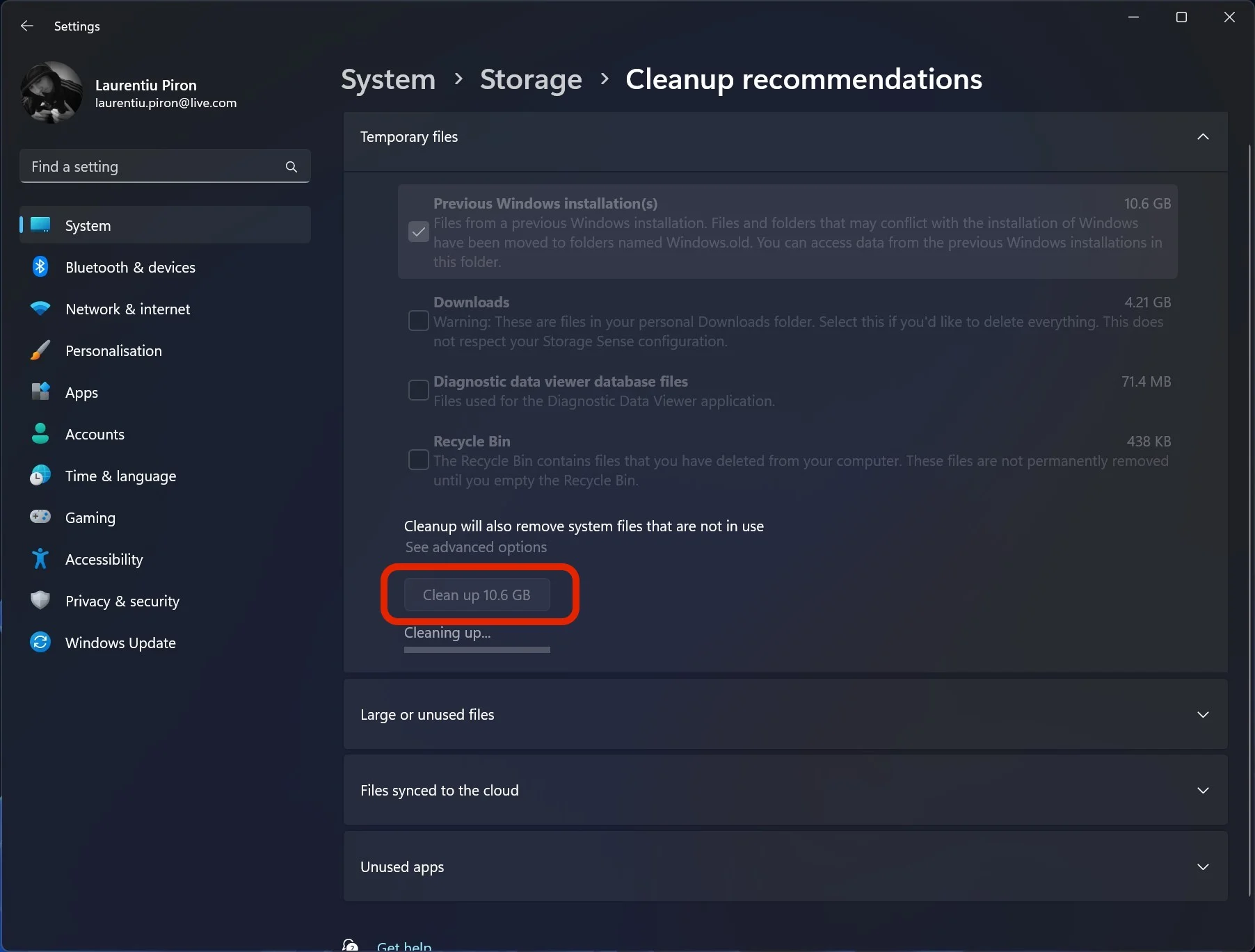 La finalul procesului, folderul cu vechea versiune de Windows va fi sters si veti avea mai mult spatiu liber pe disk.
Retineti ca odata sters Windows.old nu veti mai putea reveni la versiunea anterioara a Windows 11. System Restore va fi indisponibil.