Acest tutorial este pentru "Windows Insider Program on Windows 11" daca aveti un PC fara suport TPM 2.0.
Intr-un tutorial precedent am aratat cum putem sa instalam Windows 11 pe un MacBook Pro, intr-un scenariu destul de complicat. Gasiti tutorialul aici (click).
Dupa ce Windows 11 este instalat pe un PC sau Mac care nu indeplineste cerintele harware impuse de Microsoft, mai exact suport TPM si UEFI, pe sistemul nou instalat vom primi actualizari prin Windows Updates. PC va fi limitat totusi pentru instalarea de actualizari beta sau de dezvoltare prin Windows Insider Programme.

Your PC does not meet the minimum hardware requirements for Windows 11. Your device is not eligible to join the Windows Insider Program on Windows 11. Please install Windows 10 to participate in the Windows Insider Program in the Release Preview Channel.
Aceasta restrictie este tipica calculatoarelor pe care s-au folosit metode de bypass pentru a reusit instalarea Windows 11 pe calculatoare care nu indeplinesc system requirements al Microsoft.
Exista din fericire o metoda dezvoltata de comunitatea Windows, prin care putem inrola in Windows Insider Program si un calculator cu Windows 11 care nu are suport TPM su UEFI.
Cum instalam Windows 11 Insider Preview pe un calculator fara TPM si UEFI (Windows Insider Program on Windows 11)
A fost dezvoltat un utilitar numit OfflineInsiderEnroll, cu ajutorul caruia vom putea sa instalam Windows 11 Insider Preview pe un PC fara TPM (Windows Insider Program on Windows 11). Tot ce trebuie sa facem este sa descarcam acest utilitar.
1. Mergem pe GitHub si descarcam scriptul Command Prompt: OfflineInsiderEnroll.
2. Dezarhivam si rulam cu drepturi de administrator scriptul OfflineInsiderEnroll.cmd.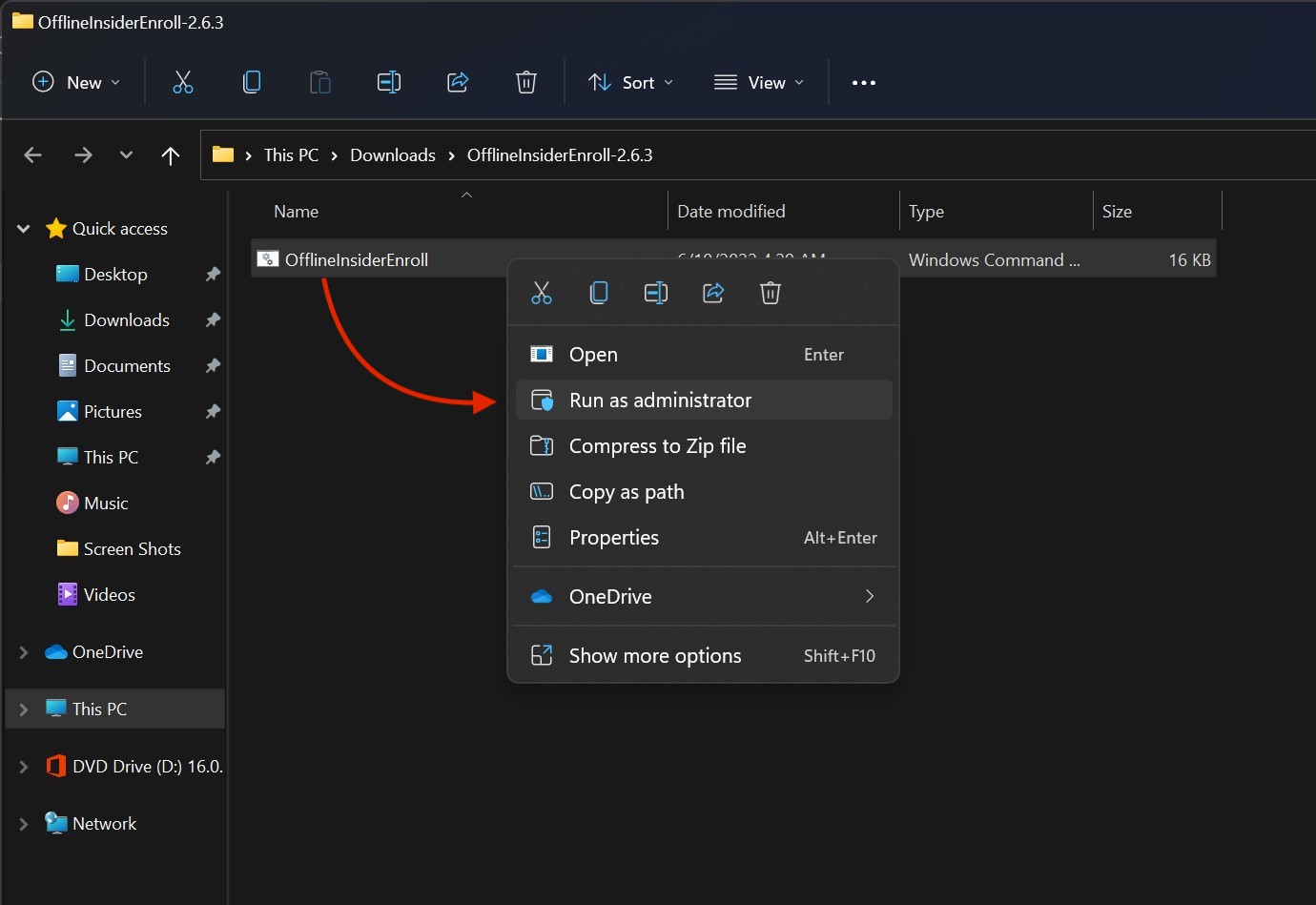 3. In casuta de dialog a Microsoft Defender SmartScreen facem click pe "More info".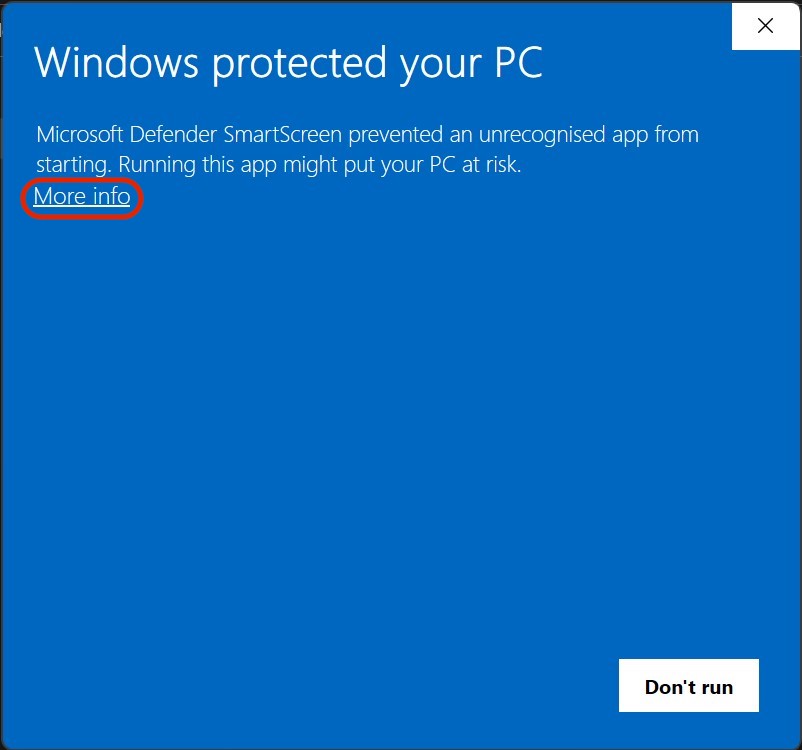 4. "Run anyway" pentru a permite rulearea OfflineInsiderEnroll, dupa ce facem click pe "More info".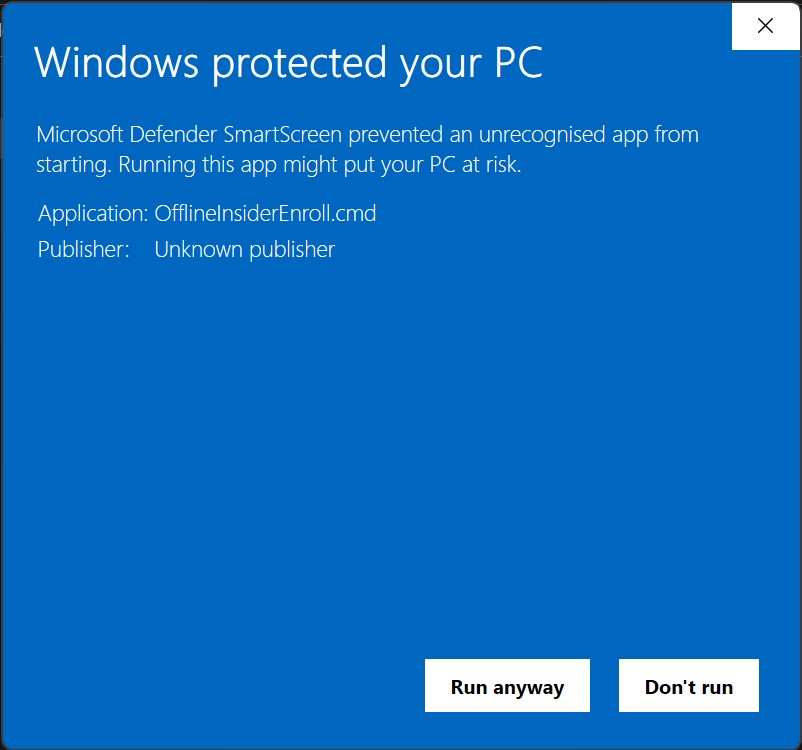 5. Se va deschide Command Prompt, unde alegem pentru ce program Windows 11 Insider dorim sa facem inrolarea PC. Tastam cifra corespunzatoare pentru: Dev Channel, Beta Channel sau Release Preview Channel.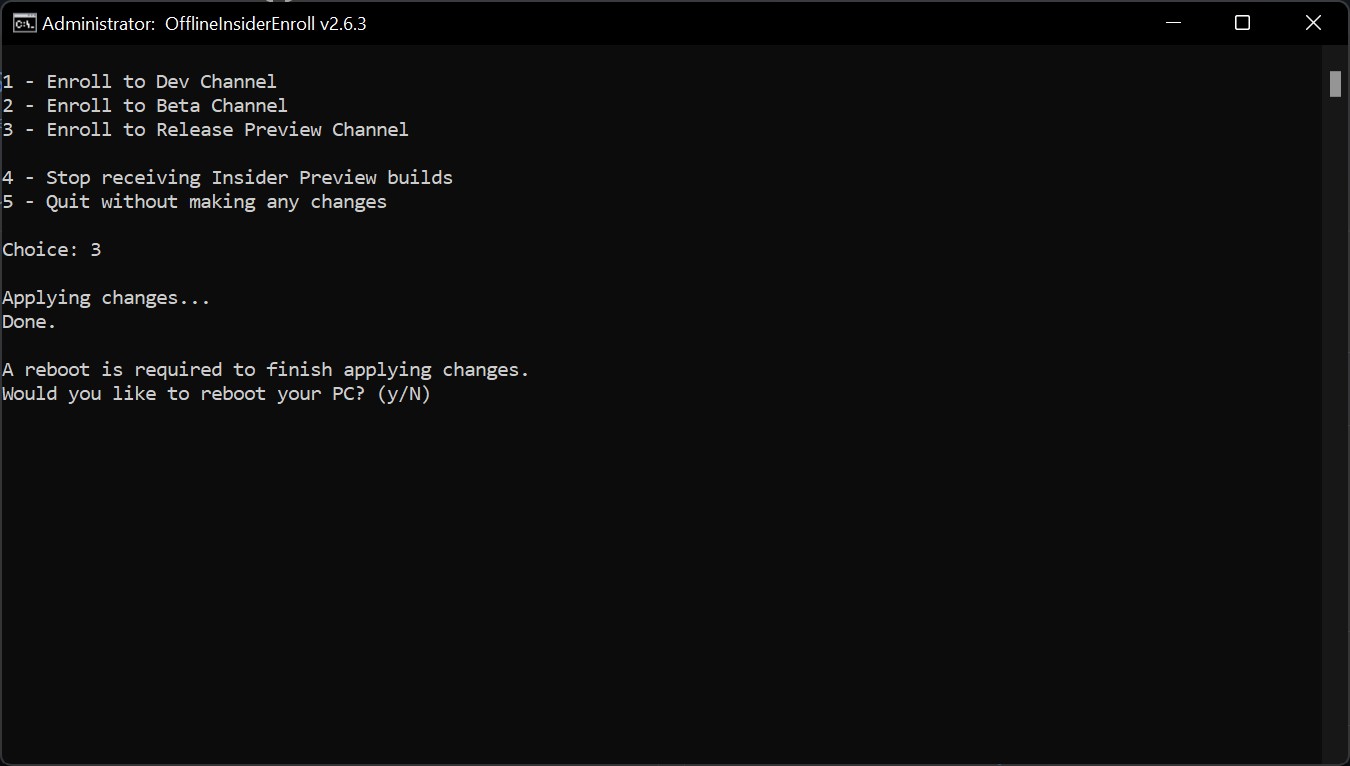 6. Inrolarea Windows 11 in Release Preview Channel necesita restart PC. Tastati "y" in Command Prompt si asteptati pana reporneste PC.
7. Dupa repornirea PC, mergem in Windows 11 la: Settings > Privacy and Security > Diagnostics & feedback. Aici setam "On" pentru toate optiunile.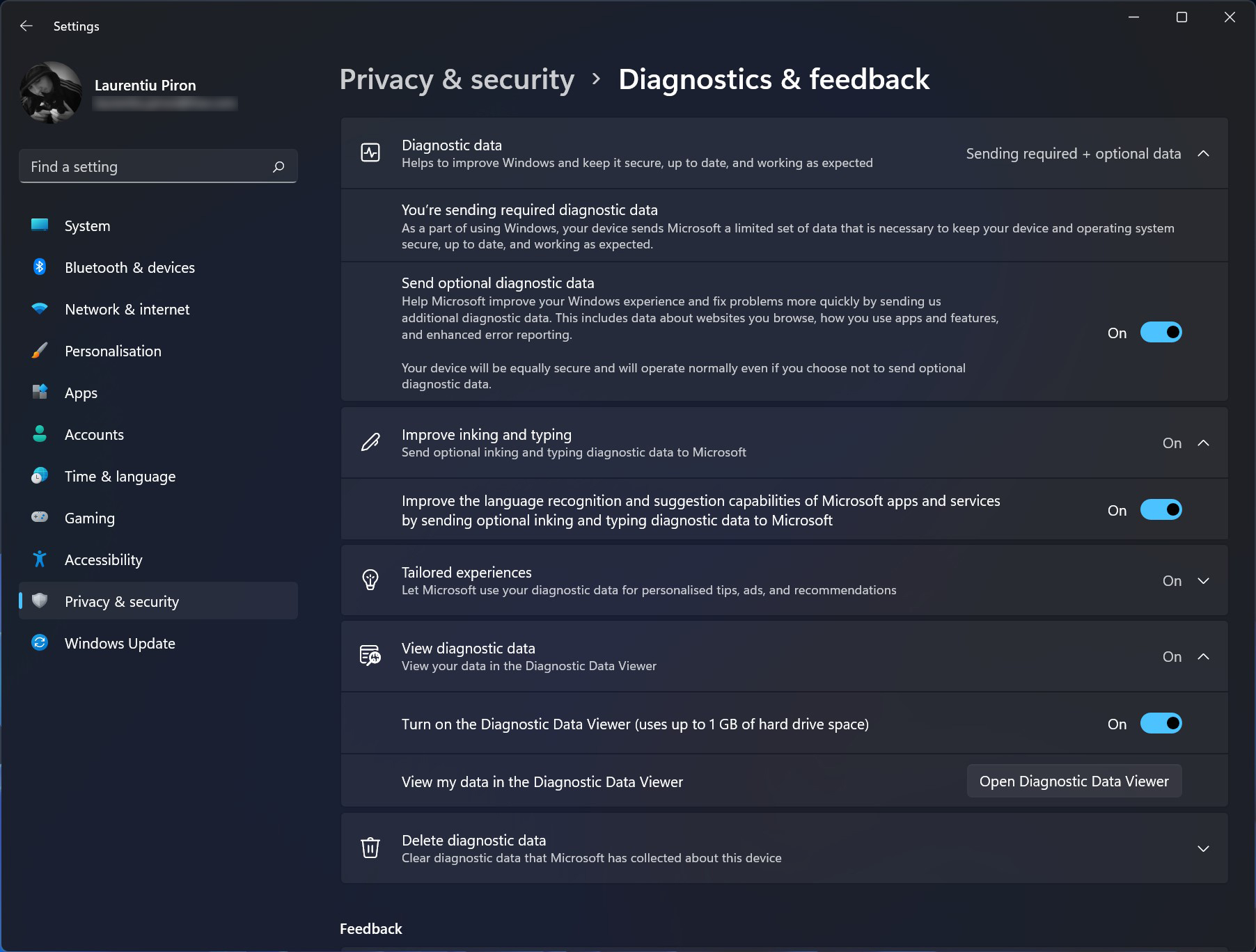 Dupa ce am bifat optiunile de mai sus, mergem la Windows Update > Windows Insider Programme. Aici avem confirmarea ca PC este inrolat pentru a primi actualizari din Windows 11 Release Preview Channel.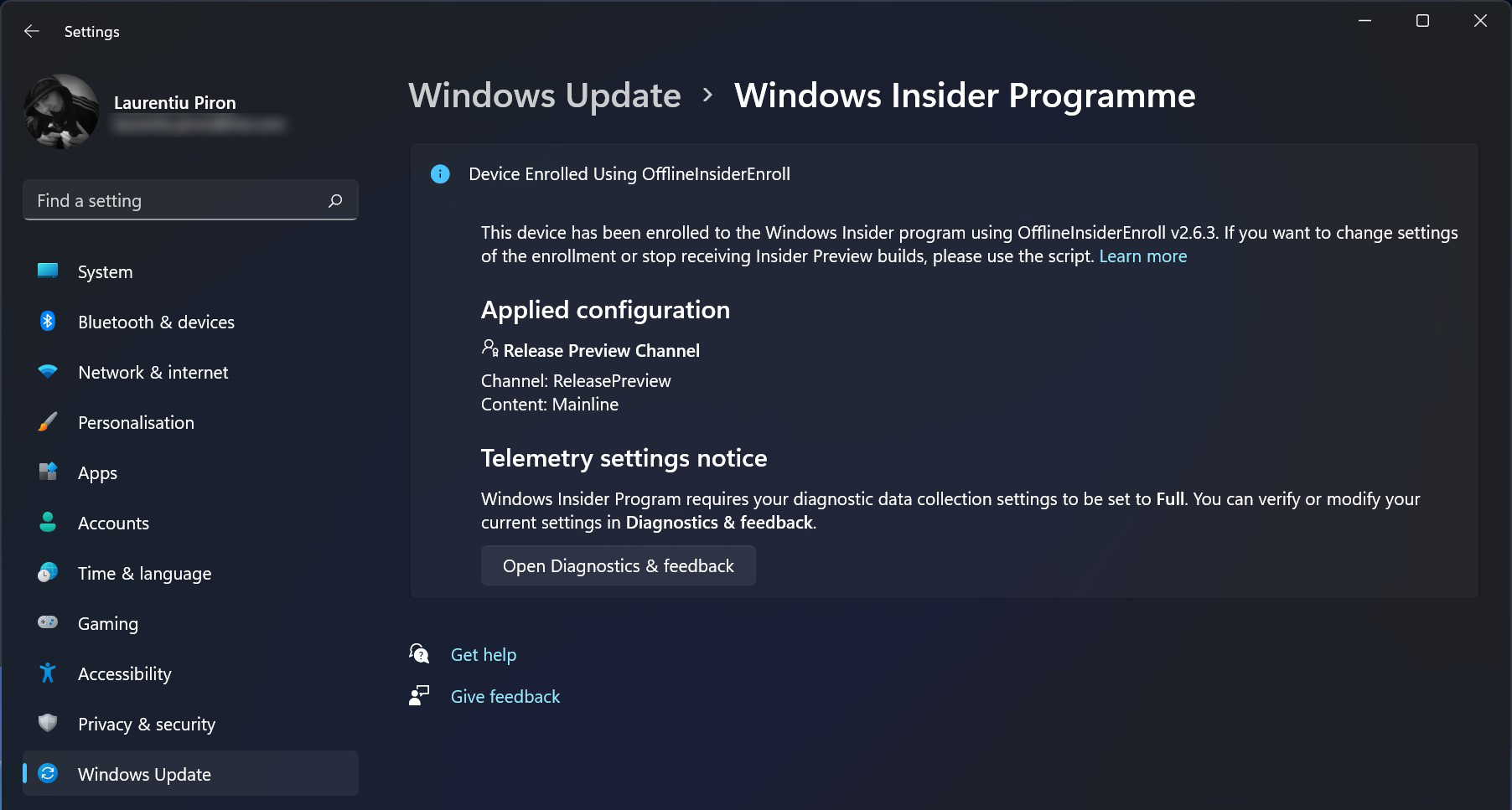 8. Mergem la Windows Update si pornim actualizarea la Windows 11 Insider Preview.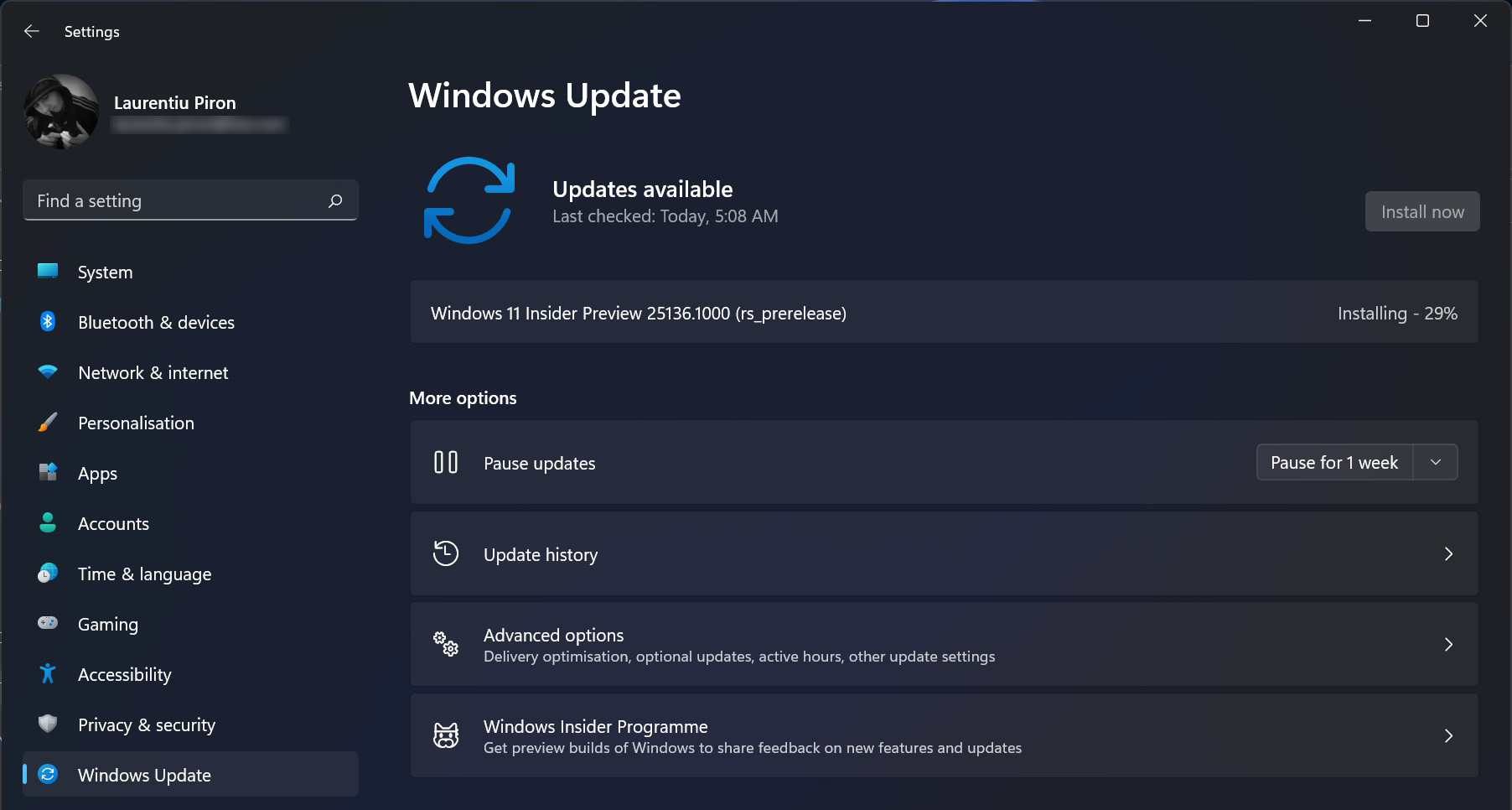 In cazul in care in timpul actualizarii Windows 11 Insider Preview primiti eroarea "Download Error 0x80888002", rezolvarea o gasiti pe acest link.
Din punctul meu de vedere, versiunile beta (Insider Preview) este bine sa le instalati numai pe PC-uri care nu sunt folosite pentru scoala sau productivitate. Oricand pot sa apara erori, bug-uri sau anumite drivere sa nu mai fie compatibile.