Asa cum probabil ati observat calculatorul a ajuns o componenta de baza din caminul majoritatea familiilor, iar copii sunt adesea principalii beneficiari ai acestor minunatii tehnologice ce a devenit dintr-un obiect de lux in anii 2000, in unul banal. In cele ce urmeaza va prezentam cateva modalitati pentru a limita (ca nu putem interzice total) accesul copiilor la acest mijloc de comunicare, distractie si uneori chiar studiu.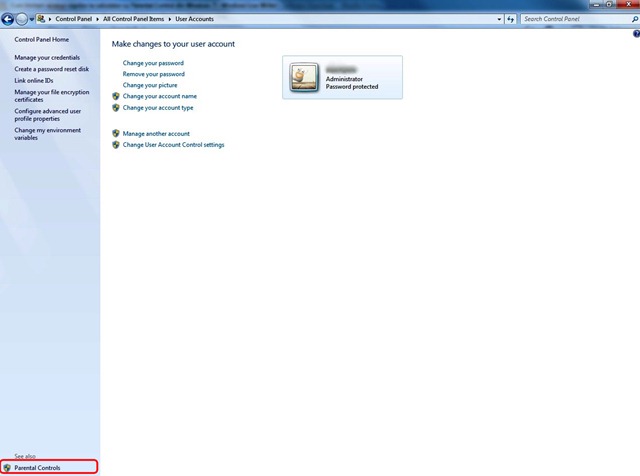 Functia Parentals Control pe care o puteti accesa din Control Panel > User Accounts in partea stanga jos, va ofera posibilitatea dupa ce ati definit un user juniorului sa ii limitati in mai multe moduri accesul la computer si sau accesul catre anumite aplicatii, jocuri, etc.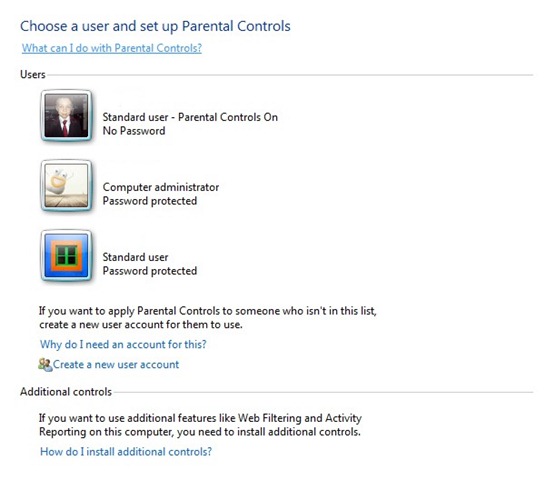 Pentru a putea avea efect functia Parental Controls va trebui ca ceilalti useri din familie sa aiba accesul protejat cu o parola.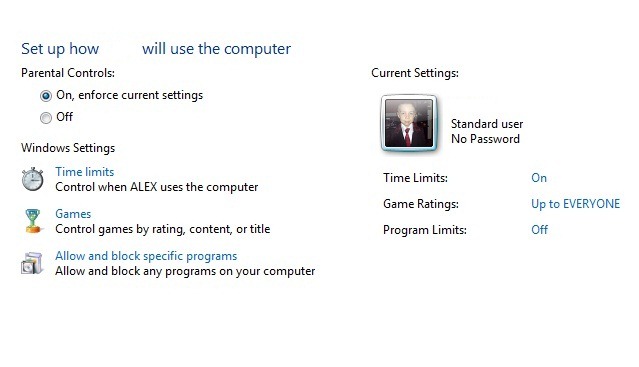 Controlul Parental va ofera posibilitatea de a-i stabili micului utilizator un program orar de acces la computer selectand-ul din optiunea Time Limits, puteti limita accesarea jocurilor ce nu se incadreaza in grupa de varsta a acestuia din optiunea Games si ii puteti limita accesul la anumite programe instalate in calculator cu optiunea Alow and block specific programs.
Din fereastra Time Limits puteti selecta cu mouse-ul intervalul orar in care micul utilizator poate accesa computerul pentru fiecare zi a saptamanii si le puteti modifica oricand este nevoie.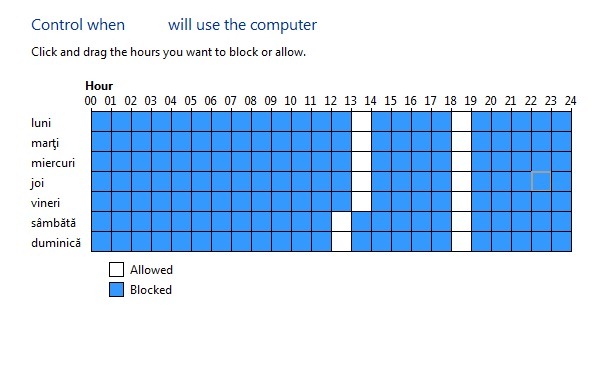 Cu optiunea Games aveti posibilitatea de a filtra jocurile care nu sunt dedicate varstei lor (Games Restriction) dar nu au fost incadrate (Games Controls) in criteriile pe care le are Windows sau puteti bloca accesul total la jocuri.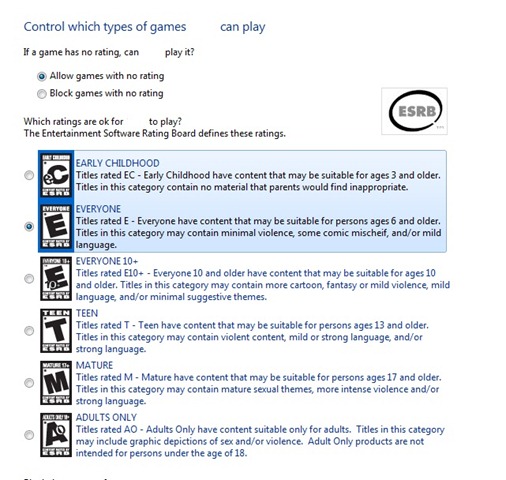 Ultima optiune, Alow and block specific programs, va permite sa limitati accesul juniorului la anumite programe instalate sau la jocurile care nu au fost incadrate in Games Controls. Tot aici puteti bifa alte criterii de blocare a accesului juniorilor la aplicatii ce contin scene sai imagini referitoare la violenta, limbaj injurios, sange, alcool, droguri, etc.
Speram ca v-a fost util acest articol si astfel mici utilizatori au fost protejati de excesul utilizarii computerului.