In configuratia implicita (default) a pachetelor Microsoft Office, limba de instalare si de corectare automata a greselilor gramaticale, este limba engleza. Din aceasta cauza, atunci cand avem de editat sau de copiat un text in alta limba decat engleza, in documentul Word Office majoritatea cuvintelor vor fi subliniate automat cu rosu. Aceasta linie nu apare atunci cand printam documentul, insa ea este suparatoare atunci cand avem de lecturat documentul respectiv. Cuvintele care sunt subliniate cu rosu, sunt cuvinte scrise gresit d.p.d.v. gramatical, in limba engleza.
Iata cum arata un text in limba romana, scris in Microsoft Word Office 2003 si in Microsoft Word Office 2010 (configuratia implicita in limba engleza):
Word Office 2003 :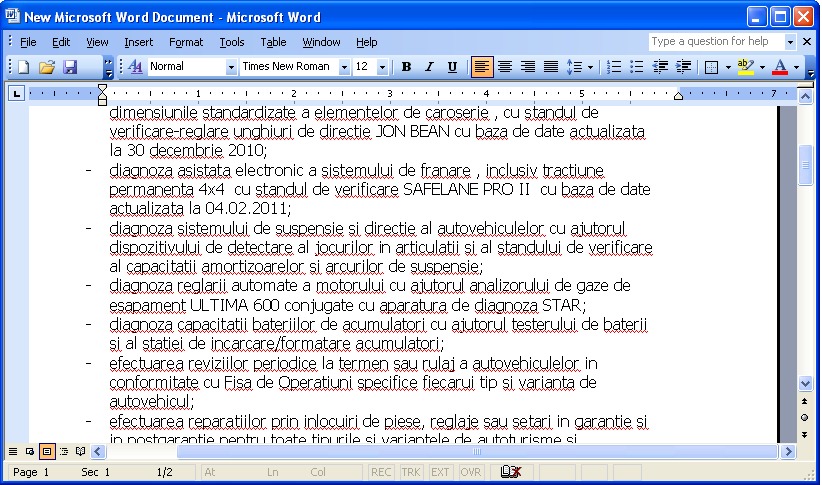 Word Office 2010 :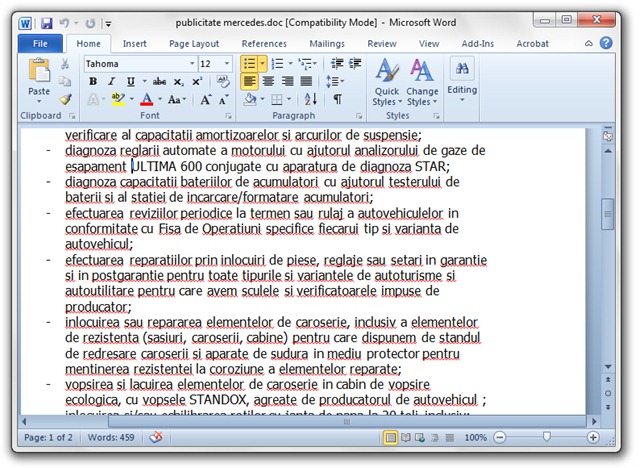 Cum facem sa nu mai avem cuvinte subliniare cu rosu in Word.
Cuvintele subliniate cu rosu tin de setarile de identificare si corectare a greselilor de scriere (ortografie) si gramaticale. Pentru a dezactiva aceasta functie in Microsoft Word Office 2003, avem de urmat cativa pasi simpli.
1. Deschidem un document Word, iar sub meniul "Tools" facem click pe "Options".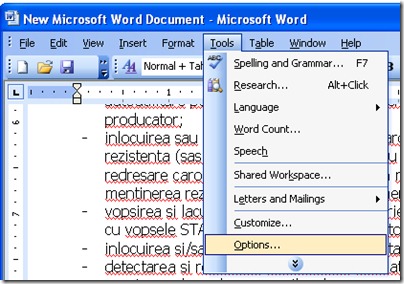 2. In caseta care se deschide, facem click pe tab-ul "Spelling & Grammar" iar aici debifam casutele din dreptul urmatoarelor optiuni:
– Spelling: Check spelling as you type.
– Spelling: Always suggest corrections (optional)
– Grammar: Check grammar as you type
– Grammar: Check grammar with spelling.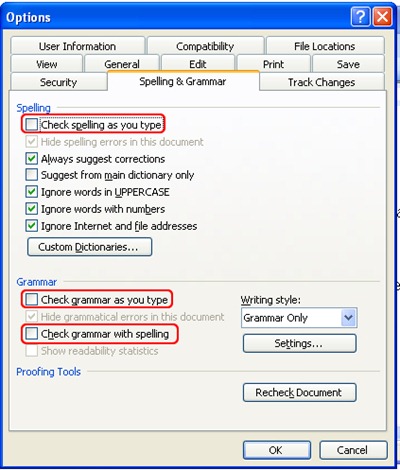 3. Dupa ce facem click pe butonul "OK" ca sa salvam setarile, in documentul deschis nu vom mai avea cuvinte subliniate cu rosu. Setarile se vor mentine si in alte documente.
Utilizatorii de Microsoft Word Office 2010 pot dezactiva Spelling & Grammar din meniul "File" > "Options".
1. Click pe butonul "File" din partea stanga-sus a documentului.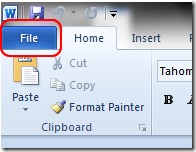 2. Click pe "Options" din meniul din partea stanga.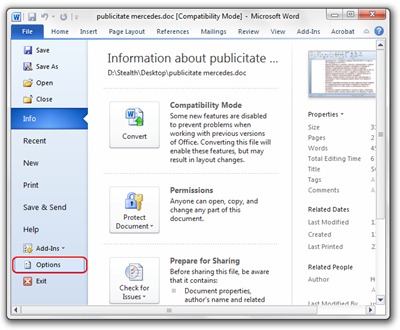 3. Click pe "Proofing", iar aici debifam toate casutele de sub "When correcting spelling and grammar in Word".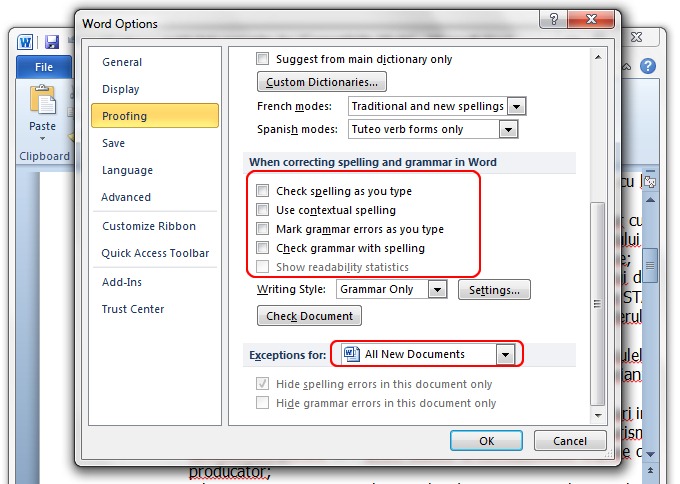 Setati exceptia pentru toate documentele, pentru ca setarile sa se pastreze si in editarea altor documente.
Stealth Settings – Spelling & Grammar Options in Microsoft Word Office 2003 & 2010.